Amberd Fortress, Armenia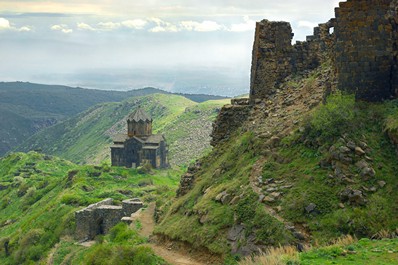 The southern slope of Mount Aragats hosts the medieval Amberd Fortress (10 th – 13 th centuries) – the patrimony of Pakhlavuni princes and one of the few surviving castles in the country. The fortress stands 2,300 m above the sea level. The walls, the castle, palace structures, the church, baths and some other buildings have survived in a very good condition.
The walls of the fortress are 4 m thick and are fortified with sturdy towers. The domed church of traditional design is rectangular from the outside and cross-shaped inside.