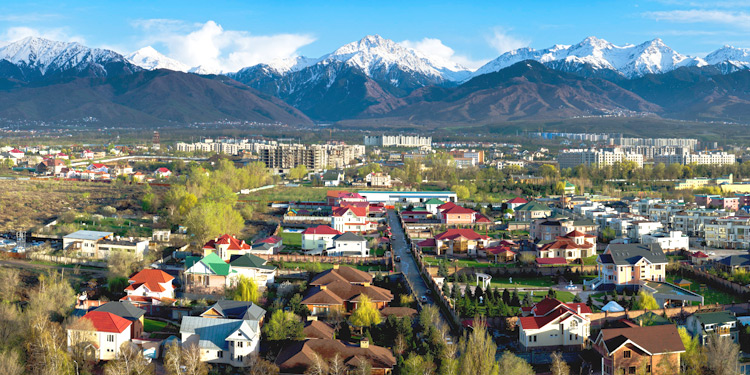 Almaty - The Business Center of Kazakhstan
The history of Almaty starts with the history of the ancient settlement Almaty, which dates back to 3rd century BC. In 1854 it was used as a frontier fort at the border of the Russian Empire. At that time it was known as Vernoyei, later received its name Alma-Ata and now is known as Almaty.
Material culture sites and archeological findings bear evidence of great historical past. Thus, there is Issyk burial mound, a burial-place of a young warrior, about 70 km from Almaty. The number of golden handicrafts found there exceeds 4,000 units, they are exhibited in the Golden Hall of the State Central Museum.
Additional information about Almaty, Kazakhstan

Almaty, Kazakhstan - Pictures
Almaty, Kazakhstan - Sights of Interest
Zenkov Cathedral
Central State Museum
Museum of National Musical Instruments
Medeo
Tanbaly Petroglyphs
Links Related to Almaty
Almaty Hotels - Review and reserve hotels in Almaty, Kazakhstan
Almaty International Airport - Information for passengers and businesses. On-line timetable, FIDS.
Almaty - Official site of city