Meat Dishes of Azerbaijani Cuisine
Main Courses made from meat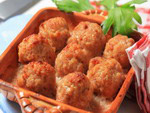 The most notorious of course are various shish kebabs (shashlyks): a shish kebab- basturma , shish kebab from a fillet, custom-made shish kebab, shish kebab from liver and kidneys etc.
Chopped meat is used for lyula-kebab, tava-kebab, sham-kebab etc. Among farinaceous dishes widely spread are khashil, khingal with meat, syuzma khingal, yarpag khingal, kutaby (with meat, pumpkin, greens), chyudyu etc.
Many main courses are cooked from fish: shish kebab from sturgeon, Azarbaijani kutum, kyukyu from kutum, balyg chykhyrtma, stuffed, boiled, fried, stewed fish, balyg-pilau, pilau with sturgeon.
Azerbaijani pilau is also a popular kind of main course as well as. And also dishes from flour.
Lyula-kabab
Minced mutton is spiced and left for 20-30 minutes in a refrigerator. The meat is then sausage-shaped and set on skewers to roast it above heated coals (without flames). Ready lyula-kebab is wrapped in pita bread and served with onions, greens.
Kourma
Mutton on bones stewed saffron tincture with onions, tomatoes and spices.
Chykhyrtma
Mutton is fried and stewed with some broth, s affron tincture and salt. On a frying pan they fry onions, pieces of mutton, add citric acid, pour whipped up eggs and wait till ready. When serving chychyrtma is garnished with tomato slices and seasoned with finely-chopped greens-coriander and fennel. Separately served is matsoni (curdled milk, kefir).
Ava – eti
Mutton is cut into pieces, salted, peppered and fried on a frying pan. Then they add a little broth, browned onion and stew until ready. Potatoes, eggplants, pumpkin are fried separately and added to the mutton. The dish is garnished with tomatoes and cucumbers.
Riza – kyufta
Minced mutton is made into balls and fried in oil. To the browned onion they add tomato paste, dilute it with some broth, put vinegar, sugar, pepper and make sauce. Pour the sauce over the fried meat balls-kyufta and stew for 5-10 minutes When the dish is served it is sprinkled with greens.
Arzuman – kyufta
First large kyufta (meatballs) is made from minced mutton. Then take a piece of cold butter or one egg, insert them inside kyufta and restore the ball shape. Place it into a saucepan, add some broth and cook on moderate fire until ready. When served kyufta is sprinkled with greens.
Gyima - chykhyrtma
Take mutton flesh and mince it with salt, pepper, saffron tincture and fry in oil. After that pour in whipped up eggs and bake in the oven. When served sprinkle with greens.
Sobza kourma
Take mutton flesh, add pepper, salt and fry. Then add browned onion, saffron tincture, citric acid and stew. 5 minutes before readiness add finely chopped greens. Served with matsoni (curdled milk, kefir).
Dolma
Dolma is a unique dish. Many people call it "stuffed cabbage". Azerbaijani cuisine offers about 20 varieties of them. As for dolma there are more than 30 types of this dish.
Yarpag dolmasy (from grape leaves)
Mince mutton flesh and onions. Add rice, greens, salt, pepper, spices, cinnamon, chopped chestnuts, tomatoes. Scald fresh grape leaves with boiled water. The minced mixture is to be stirred until uniform and wrap in leaves. Dolma is then put into a saucepan with a thick bottom, and stewed in water (half full saucepan) for an hour. Served with matsoni.
The same techniques are used for cooking kyalyam dolmasy ( dolma from cabbage), eggplant dolmasy (from eggplants), bibyar dolmasy (from pepper), sogan dolmasy (from onion) as well as from quinces, apples and tomatoes.