Uzbekistan Travel Guide

Before Arrival
The best time for Uzbekistan travel is
April-May and September-October
. Make the best of your trip, check out upcoming festivals, international exhibitions held annually in Uzbekistan to combine your trip with one of these events.
If you haven't decided on your journey time, we recommend to visit Uzbekistan during the spring holiday Navruz, bright and vibrant celebration, or Silk&Spice festival that unites colours and traditions of Uzbekistan in Bukhara city.
Citizens of
Azerbaijan, Armenia, Belarus, Georgia, Kazakhstan, Moldova, Russia, Kyrgyzstan and Ukraine
DO NOT NEED A VISA to enter Uzbekistan.
Citizens of Austria, Belgium, Czech Republic, France, Great Britain, Germany, Italy, Japan, Latvia, Malaysia, Spain, Switzerland and Thailand DO NOT NEED LOI (Letter of Invitation) from a licensed travel agency if they are obtaining visa in their country of citizenship. Find out more about visa support and visa application requirements.
No vaccinations required prior to entry to Uzbekistan. If you need to bring medicine, this is one of the most essential parts of Uzbekistan travel guide. Please check out
requirements and restrictions
on pharmaceuticals import for personal use and learn customs requirements towards your travel medicine bag. In addition, the link below provides the list of restricted meds.

List of restricted medicines.pdf
The essential part of Uzbekistan travel guide is the Registration of Stay; as soon as you arrive in Uzbekistan, you have 72 hours to get registered at your place. Usually hotels provide registration slip at no additional cost. Customs officers will require the declaration form upon arrival and at the departure. Read more about registration in the hotels of Uzbekistan, what you need to declare and download the customs declaration form.

Customs Declaration.pdf
After Arrival
The quickest way to travel around Uzbekistan is to take local flights. If you wish to enjoy the landscape views during your travel, then we recommend the train. For those spots with no train routes, we offer a car for rent (with a driver). Uzbekistan travel guide won't be complete without mentioning metro in Tashkent; make sure to take metro and combine a nice trip to the destination and enjoy original design of the stations.
There are over 230 hotels in Uzbekistan, and we offer you only the proven ones. In most of the touristic cities, you will be offered accommodation in cozy guesthouses, yurts or small 2-3-star hotels, but in Tashkent you can find 5-star hotels.
Check out our hotels list and book your stay.
Choose Your Travel Style
Cultural Tours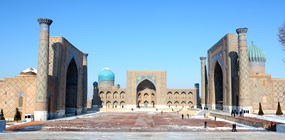 Adventure Tours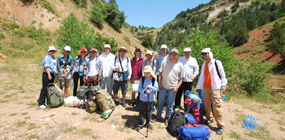 Nature & Mountains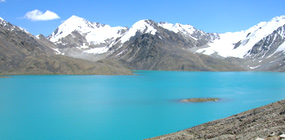 Special Interests