Georgia Travel Guide

Before Arrival
You can plan Georgia travel for any time of the year. Mainly, winters in Georgia are for skiing in Gudauri and Bakuriani. In spring, Georgia is in blossom and in summer and autumn, they have the harvest time with accompanying bright festivals and fests. It is also to note that there are many holidays in Georgia related to the days of cities and days of worshipping the saints. All this says that Georgia is wonderful all year round.
Visa-free entry to Georgia for the period of up to 90 days is valid for citizens of 95 countries. If you need to get a tourist visa, you either need to apply to the Embassy of Georgia or fill out the application form for electronic visa on the website
www.evisa.gov.ge
and pay the fees. Georgia is an open country for tourists and has simple visa procedures.
Temperature & Precipitation
Medications & Vaccination
There are no obligatory vaccinations required to enter Georgia. As in any other country, there are some restrictions if you are taking in medications for personal use. They concern medicine containing drugs.

List of prohibited drugs.pdf
There are four major ways of arriving in Georgia. The most convenient is to fly to Tbilisi, the capital city. You can also travel by train from neighboring countries – Armenia and Azerbaijan. Besides, you can drive to Georgia by car from Russia, Azerbaijan, Armenia and Turkey. Sea lovers can travel to Georgia from Sochi (Russia) and Ilichevska (Ukraine). Our Georgia travel guide has collected details of any of arrival means you prefer, check out the links below.
You must tell customs (a.k.a declaring) if you are importing cash more than 30,000 GEL (Georgian Lari) that is around 12,500 USD (as of August 2017), as well as personal valuables. It is allowed to import duty-free not more than 200 cigarettes, not more than 3 liters of wine and 10 liters of beer. Import of explosives and drugs is prohibited. It is also prohibited to export from Georgia items of cultural and historical value, unless you have permission from the Ministry of Culture of Georgia.
After Arrival
Transportation system is very well developed in Georgia; you can travel to regions of the country by small planes, fast and night trains as well as buses and cars. Our Georgia travel guide will give you full information on the most popular means of transport. Check out the links below and book what is the best for you.
Georgia hotels offers travelers a wide range of lodging options. You can find budget and luxurious hotels in Tbilisi and other cities. The best hotels are located in Tbilisi, the capital city, and Batumi, the touristic capital of Georgia. Our Georgia travel guide will help you to find the best option and make a reservation.
Choose your travel style
Cultural Tours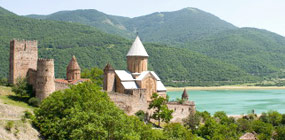 One-day Tours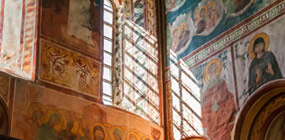 Winter Tours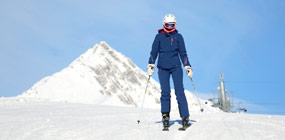 Wine Tours