Tajikistan Travel Guide

Before Arrival
Best time to visit Tajikistan
The best time to visit Tajikistan is from May to mid-October. In the summer, the snow in the Pamir Mountains is at its lowest levels, so the roads through mountain passes and the Pamir Highway are open. There are also unique holidays throughout the year, including the Snowdrop Festival, Navruz, and others. Here in this Tajikistan travel guide, we've gathered everything you'll need to make your trip to Tajikistan unforgettable.
Citizens of Armenia, Azerbaijan, Belarus, Georgia, Kazakhstan, Kyrgyzstan, Moldova, Russia, and Ukraine can travel to Tajikistan VISA FREE, as can some holders of diplomatic and service passports. Simplified visa procedures for visa upon arrival in Dushanbe International Airport are available for citizens of 81 countries. If you plan on entering Tajikistan over a land border, e-visas are recommended. Citizens of the 20+ countries that have Tajik embassies in their countries should apply for a visa in their home country, either through the simplified visa regime or e-visa. A regular visa is required for those whom the above categories do not apply.
Temperature & Precipitation
Our Tajikistan travel guide wouldn't be complete without covering the Pamir Highway, one of the most interesting sites in Tajikistan. The Pamir Highway is a high-mountain road that stretches for more than 700 km (435 miles) through some of the most picturesque regions of the Pamir Mountains. A special permit is necessary for foreign visitors to travel along the Pamir Highway. This permit can be obtained in Dushanbe, and is included in our Pamir Highway tour packages.
The best way to get to Tajikistan is to fly to the capital, Dushanbe, or to Khujand. There are not many flights, however, and most of them are from cities in Russia. Another way is to cross into Tajikistan across land borders from Uzbekistan, Kyrgyzstan, or Afghanistan. Train travel to Tajikistan is another option, though it is a complicated one.
If you have a tourist visa and are staying in Tajikistan for fewer than 30 days, then you do not need to register with the local police office (OVIR). If you are traveling to Tajikistan without a visa, then you should get a registration stamp from your hotel within three days of arrival, and then visit OVIR to finalize your registration. Registration does cost money, but is included in our travel package. You must fill out two copies of a customs declaration upon arrival into and departure from Tajikistan, and you must keep one copy of your arrival declaration and present it upon departure. It is prohibited to take Tajik somoni out of the country and prohibited to export a larger amount of currency than you imported.
After Arrival
Currency Exchange and Credit Cards
US dollars, euros and Russian rubles can be exchanged for Tajik somoni at the Dushanbe airport, banks, and exchange offices in hotels. Old, torn or damaged banknotes are not accepted. Payment with a credit card or withdrawing money from an ATM is only possible in Dushanbe or Khujand. Traveler's checks are not accepted.
There is not a large number of hotels in Tajikistan, and most are located in Dushanbe and Khujand. Many hotels are modern, while some are more Soviet-style and others are guesthouses. Listed below are hotels in Dushanbe. Please contact us to book accommodation in other cities in Tajikistan.
Choose your travel style
Cultural Tours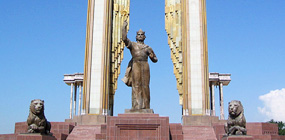 Weekend Tours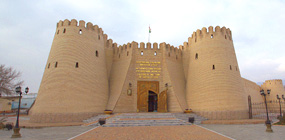 City Tours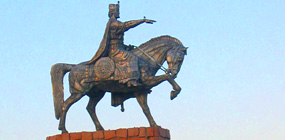 Pamir Highway Tours