Tajikistan Travel Guide

Before Arrival
The best time for Tajikistan travel is from May to mid-October. During this period Pamir Mountains take off snow blanket and roads along picturesque mountain passes are open including the Pamir tract. In different times of the year, there are bright and unique holidays celebrated in Tajikistan: feast of snowdrops, tulips, Navruz and others. In our Tajikistan travel guide we have tried to compile everything that can add value to your unforgettable vacation in this mountainous country.
Visa-free entry to Tajikistan is valid for citizens of Armenia, Azerbaijan, Belarus, Georgia, Kazakhstan, Kyrgyzstan, Russia, Ukraine and Moldova. Some nationalities with diplomatic and service passports are also eligible visa free travel to Tajikistan. Simplified visa procedures apply for the citizens of 81 countries arriving in Dushanbe airport. If they enter the country over land borders, they should obtain e-visa. Other 20+ nationalities that have embassies in their country can choose between simplified or electronic visa procedures. Check out the links below, if your nationality has not been included in any of the above mentioned categories, you will need a regular visa.
Temperature & Precipitation
Our Tajikistan travel guide won't be complete without highlighting Pamir tract. It is one of the most interesting Tajikistan sights. High-mountain road stretching for more than 700 km lies through picturesque regions of Pamir where you will explore unique Tajik ethnos. A special permission is needed for foreigners to visit the Pamir Highway. It can be obtained in Dushanbe. Our Pamir Highway packages include it.
The best way to get to Tajikistan is by flight to Dushanbe, the capital city, or Khujand. The number of flights is not many though, and mainly they operate from the cities of Russia. Another way of traveling to Tajikistan is passing the border from neighboring Uzbekistan, Kyrgyzstan or Afghanistan. You can also travel to Tajikistan by train, but it is rather complicated option.
If you have a tourist visa and staying in Tajikistan less than 30 days, you don't need to register your stay at a local police office (OVIR). If you are eligible visa free travel to Tajikistan, you should get a registration stamp at the hotel within 3 days of arrival, then visit OVIR office to finalize registration procedures. Registration is chargeable. But our tourists get it included in the travel package. On arrival and departure you will be asked to fill out customs declaration form in two copies. It is prohibited to take out Tajikistan national currency and money more than you have taken in. That is why it is better to keep one copy of the declaration.
After Arrival
Currency Exchange and Credit Cards
You can exchange currency (US Dollars, Euros and Russian Rubles) to Tajik Somoni at the Dushanbe airport, banks and exchange offices at the hotels. Old, torn, damaged banknotes are not accepted. Only in Dushanbe or Khujand it is possible to pay with credit card or withdraw money from ATM. Traveler's checks are not accepted.
Tajikistan hotels are not many in number, and mainly located in Dushanbe and Khujand. Hotels in these cities are modern and designed in European style. You can also find budget "Soviet" style hotels and cozy guesthouses in Tajikistan. Check out Dushanbe hotels, if you need to stay in other destinations of Tajikistan please email us to book an accommodation.
Choose your travel style
Cultural Tours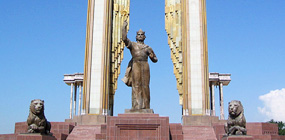 Weekend Tours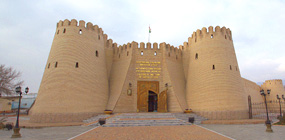 City Tours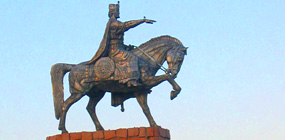 Pamir Highway Tours