Caucasus Travel Guide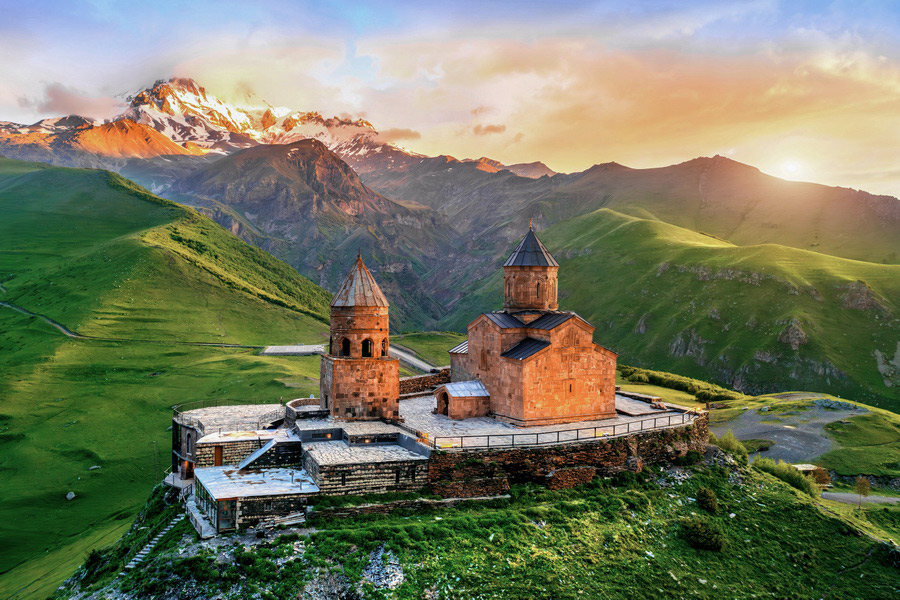 Explore the Land in between Black and Caspian Seas
It's rare in the world where one can see as geographically and ethnically unique region as the South Caucasus that any Russian speaker habitually calls it Transcaucasia.
Fertile lands, abundance of water and mild climate always led to the development of the drainage agriculture and cattle breeding. Here trade grew, crafts developed, cities were built, and transport routes were getting better. Being located on the crossroad of the Eastern Europe and the Western Asia, washed by the Black Sea on the West, and by the Caspian Sea on the East, Transcaucasia had passed reign of different empires: Roman, Byzantine, Mongol, Persian, Osman and Russian, each of which had promoted its own religious and cultural traditions. Rich soil, cities with developed trade and crafts had attracted warlike neighbours. The Medieval Period for Transcaucasia was the time of brutal wars, feodal fragmentation and devastating campaigns of the Mongol Horde and Tamerlane's warriors. Even in the recent history the region was an arena for political, military, religious and cultural disputes and expansionism.
Contemporary Transcaucasia currently includes three countries: Armenia, Azerbaijan, and Georgia*, on the north it borders with the Russian Federation, on the south with Turkey and Iran. There are more than 14 mln people living on the territory of 186 043 km2.
Caucasus travel guide provides information about a great number of the most beautiful archeological, historical and architectural monuments of the world significance, natural variety of the reserves, natural parks and ecological parks and of course unique ethnographic heritage of the region. The South Caucasus is one of the most favoured places for tourists from different parts of the world, and mostly from Post-Soviet countries. Popularity of these lands is growing year by year.
Tours to the countries of Transcaucasia will please any traveler; especially, taking into consideration the hospitality, excellent cuisine and amazing wines of Armenia, Azerbaijan and Georgia*.
*In the alphabetical order
Caucasus Travel Destinations
Azerbaijan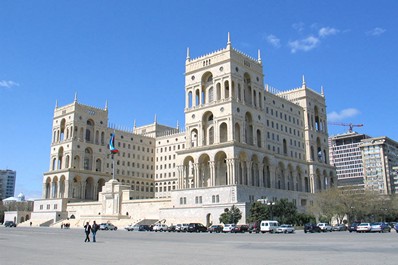 Azerbaijan is the country with the largest territory and the highest population of the region and is counted as the most important zone in oil output and development in the world. Thanks to significant investments, Azerbaijan today has very good tourist infrastructure. Visitors are attracted by medieval fortresses, mosques and magnificent palaces, well-known resort areas and natural beauties. There is a Caspian shore, mountains and plains, semi-desert areas and forests in Azerbaijan.
More about Azerbaijan
Armenia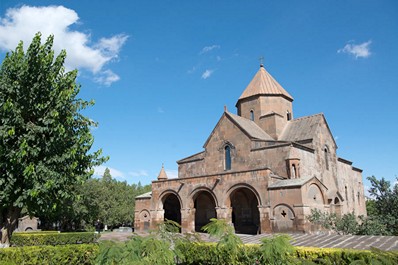 Armenia is an old country though differs from the neighboring Caucasus countries having no access to the sea, but always had been on crossroad of trading from the Near and Middle East to Europe. Possibilities are created for tourism development in Armenia: hotels are built, skiing resorts are modernized, and touristic complexes are constructed. Armenia is the first Christian state in the world and is considered one of the most interesting in the Old World with its countless historical and cultural monuments.
More about Armenia
Georgia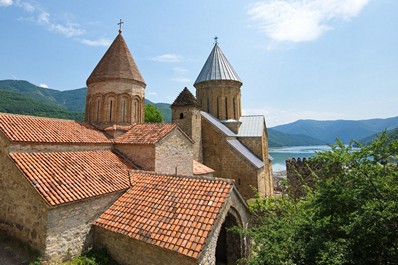 Caucasus travel cannot be imagined without Georgia, the country with rich history and culture that has been formed for centuries. Numerous monuments of architecture of the early Christianity period attract tourists from around the world. Guests value fresh air, green forests, mountain lakes, alpine lawns and Black Sea resorts in Georgia. Tourism is actively encouraged in the country by investing funds in development of infrastructure.
More about Georgia