Kapchagay, Kazakhstan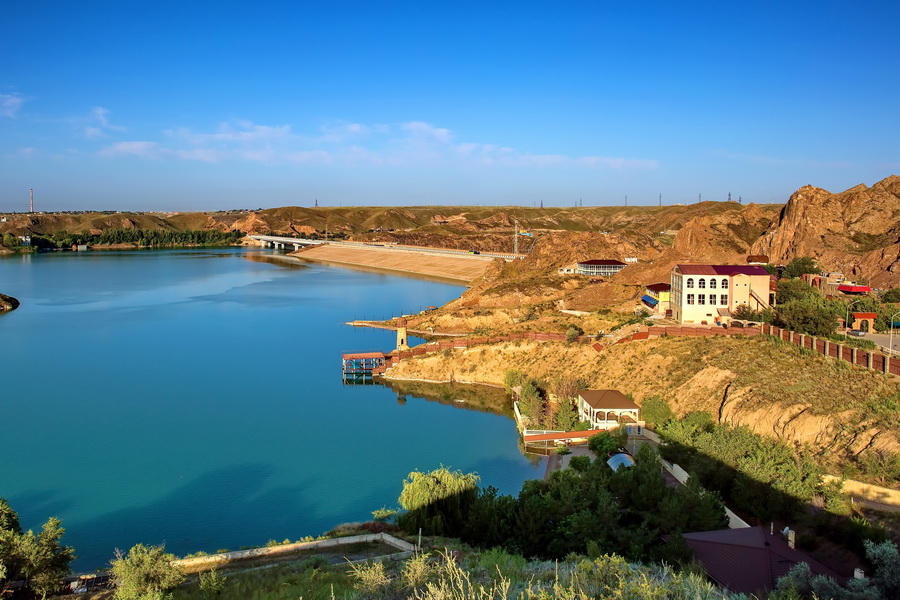 Tours, Attractions and Things To Do in Kapchagay
Kapchagai city is in the Almaty region of Kazakhstan. It is located right coast of the Kapchagai reservoir on the Ili River, 76 kilometers from the city of Almaty.
The city was established here in connection with the construction of Kapchagai hydropower stations in 19 70-1980s. At that time, large-scale construction projects gathered thousands of young people - engineers, builders - from all over the Soviet Union. As a result, not only highways, hydroelectric and thermal power plants, factories were built but also they established cities, built roads, developed infrastructure. Thus, the Soviet workers who once came to build Kapchagai hydroelectric station, settled in a new place to live and remained in Kapchagai with their families.
After the collapse of the Soviet Union, many residents left town and returned to their homeland, and Kapchagai fell into decline for a few years. But since 2000 people started coming back and life returned to normal in the town.
Today, Kapchagai population is little more than 50,000 people. It is inhabited by many ethnic groups: Kazakh, Russian, Ukrainians, Tatars, Koreans, Uighurs, Germans. In 2010 Kapchagai celebrated 40 year anniversary of its establishment.