Kazakhstan Tours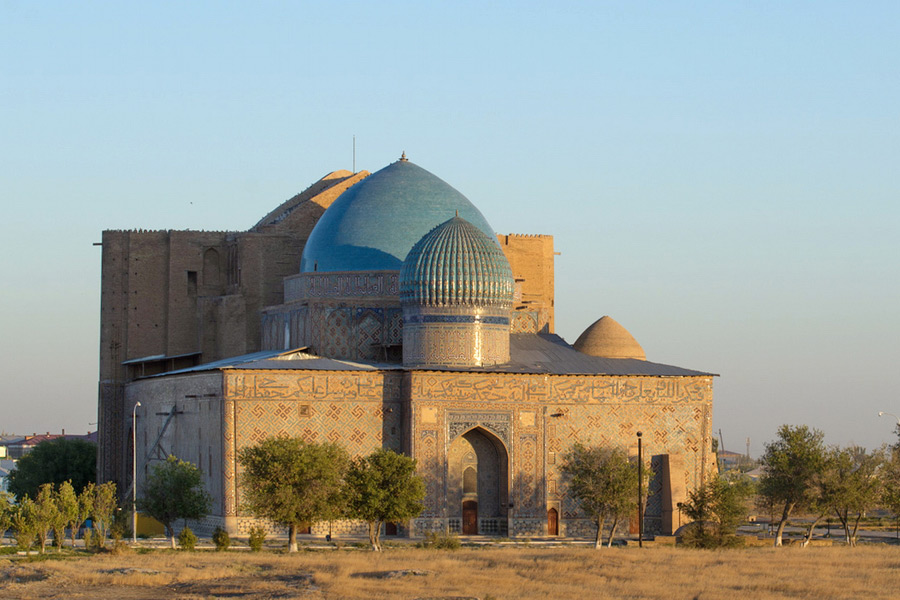 Our Kazakhstan tours and travel packages will take you from modern metropolitan centres to the wide-open steppe, from the cities of today to the heritage of centuries ago. The cities of Almaty and Astana are unparalleled in Central Asia, while Kazakhstan's many national parks hold treasures like rugged mountains and pristine lakes. Whether you join one of our small group tours or ask us to design a private trip or holiday package just for you, we'll make sure you see the best of this vast and fascinating country.
Start your Kazakhstan tour in Almaty, the southern capital and a bustling city full of cosy cafes and interesting museums. In the mountains above Almaty is Medeu, a famous ice-skating rink open to professionals and beginners alike, and Shymbulak, the largest ski resort in Central Asia—or head deeper into the mountains to spend some time away from civilization. Not far away is Turkestan, a famous Sufi religious centre that is home to some of the most monumental ancient buildings in Kazakhstan. For those that love cities, Astana is an ideal choice, with its stunning architecture, broad boulevards, and frequent events and exhibitions.
Make your visit to Kazakhstan even more unforgettable with guided tours to off-the-beaten-track places. Baikonur is a fascinating destination for space lovers, with its Cosmodrome used to launch spaceships and satellites from around the world. Or spend a night in a yurt, a traditional Kazakh home that has served nomads for centuries as they've moved from pasture to pasture with their herds. For a true taste of nomadic culture, make sure to try some fresh kumis (made from fermented mare's milk) or beshbarmak (chopped meat with noodles and onion sauce).
With years of experience and contacts throughout the region, Advantour has worked hard to put together the best escorted tour packages in Kazakhstan. Our small group tours are perfect for those who want to minimise costs and share their Kazakhstan experience with like-minded travellers from around the world, while leaving all of the organization to us. Private trips are ideal if you want to tailor-make a travel package that lets you travel where, how, and when you want, at your own pace.