Population and language of Azerbaijan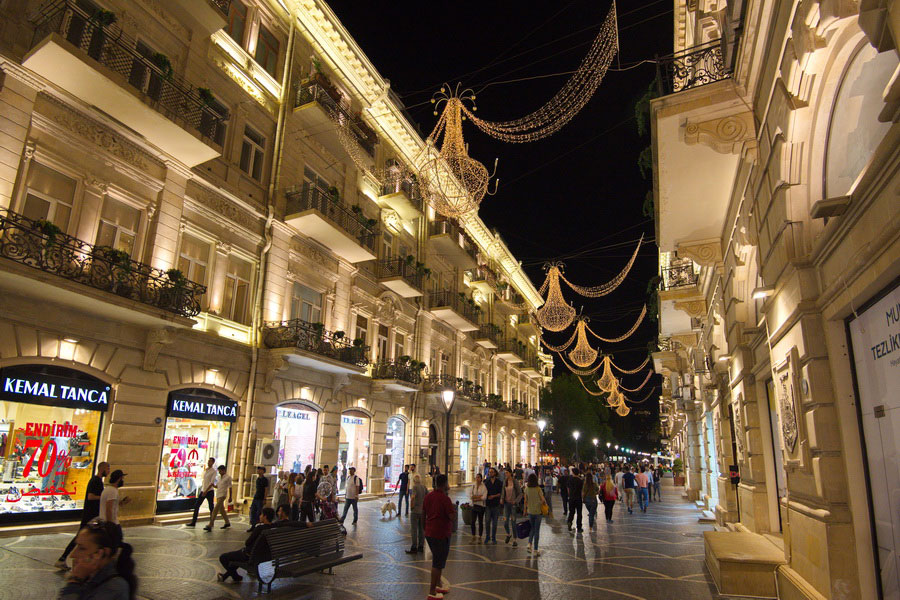 Population and language
The population of Azerbaijan exceeded 9.574 million as of November 1, 2014.
According to estimates 91,6% of the population of the Republic are Azerbaijanis, 8,4% are representative of other nationalities. Among them are Russians – 1,3%, Lezgins – 2,0%, Talysh – 1,3%. The rest of the population is made up of Avars, Turks, Tatars, Ukrainians, Tsakhurs, Georgians (Ingiloys), Kurds, Tats and representatives of other nationalities.
Urban residents comprised 53,1% of the whole population as of 1 July 2013, with the rural population of 46,9%. Expected lifespan (2008) in Azerbaijan is 72,6 years, for men – 69,9 years and women – 75,4 years.
Azerbaijani language
The state language of Azerbaijan belongs to the Oguz sub-group (together with Gagauz, south coast dialect of Crimean-Tatar, Turkish and Turkmen languages) of the south-west branch of Turkic languages, but has features typical of languages of Kipchak area.
Modern Azerbaijani language has different dialects:
- Eastern group (Baku, Quba, Shamakhi dialects, also Lankaran and Mugan dialects);
- Western group (Ganja, Gazakh, Karabakh and Ayrum dialects);
- Northern group (Sheki and Zaqatala-Qakh dialects);
- Southern group (Nakhchivan, Ordubad dialects).
There are its own dialects in Azerbaijani language that are widespread in Iran, Iraq, Russia (Dagestan), Georgia and Turkey. According to various estimations, the general number of ethnic Azerbaijanis make up 35 to 50 mln people around the world.
The Day of Azerbaijani alphabet and language is annually celebrated on 1 August.