Currency of China
The Yuan - national currency of China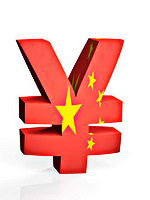 Chinese monetary unit is the yuan, one of the most stable currencies in the world, according to international financial institutions. The exchange rate 8 yuans per dollar has been maintained for several years.
The monetary unit of China has the other name – the ren min bi, translated as "people's money" .
Currently China has in circulation 1, 2, 5, 10, 50 and 100 yuan-banknotes, as well as coins 1, 2 and 5 chiaos; 1, 2 and 5 fyney (1 yuan = 10 chiaos = 100 fyneys). Upon arrival to Chins, it is possible to exchange the foreign money for yuans in bank of China. The currency can also be exchanged in some hotels and shops. If there are yuans left before leaving the country, it is possible to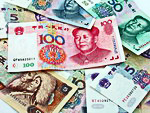 cash them in needed currency, against a currency exchange certificate valid within 6 months.
Chinese banks operate from Monday through Saturday from 8.00AM to 5.00PM on weekdays, and from 8.00AM to 11:30AM on Saturdays. The hotel exchange offices are operating seven days a week.
China also accepts credit cards as follows: MasterCard, Visa Card, American Express Card, JCB, Diners Card and traveler's cheques.