Poti, Georgia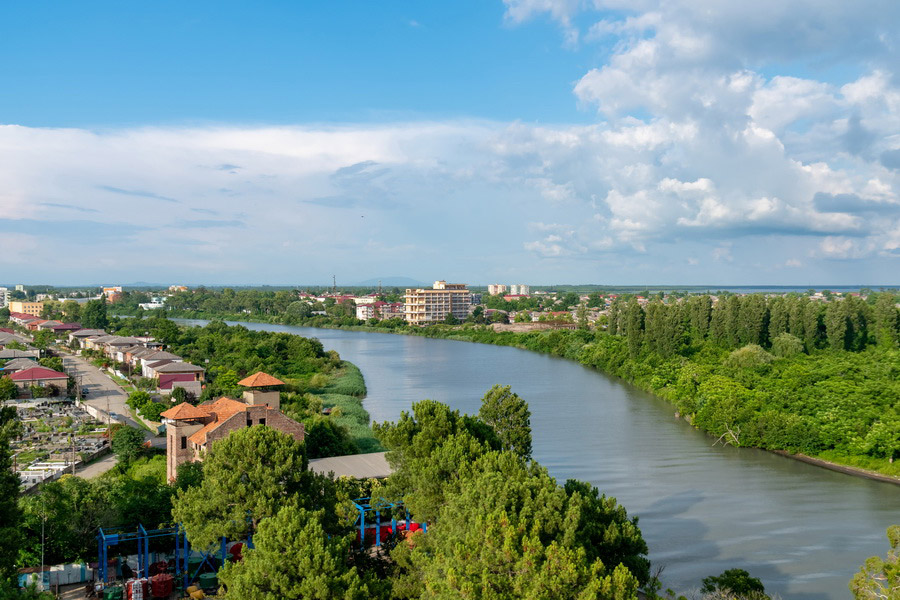 Rioni river, Poti
Attractions and Things To Do in Poti
Poti is a Georgian city and a major seaport, located in the Rioni river delta on the Black Sea coast, 340 kilometers from Tbilisi. The city ranks third in the country among the other ports in maritime traffic. Moreover, the city has its own fish processing plant and shipyard.
Historically, in the place of modern Poti there used to be the ancient city of Fazis, founded two and a half thousand years ago in the days of Colchis. During the Turkish expansion in the XVI century, there was built the Poti fortress, and the dwellings eventually built up around it, gradually developed into the city of Poti in its modern form and boundaries.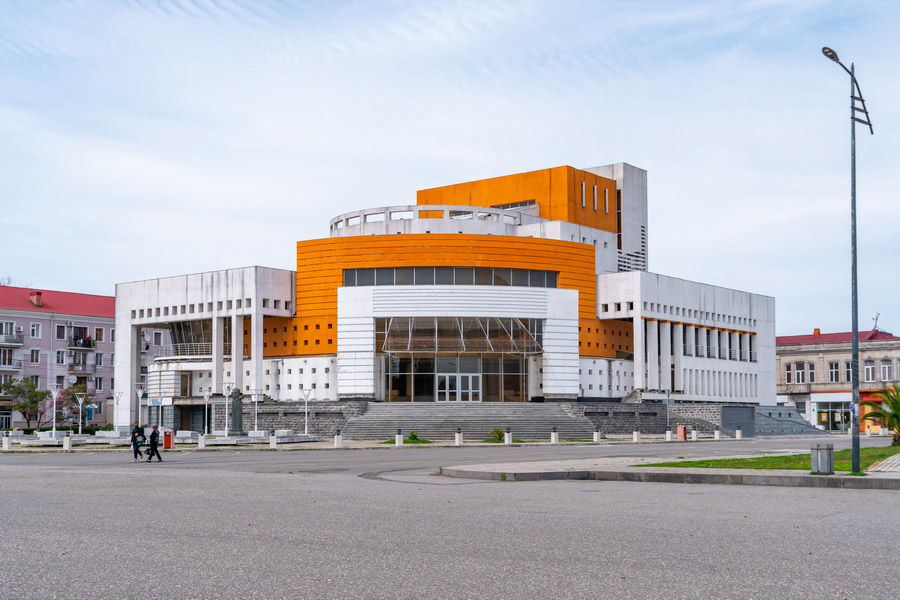 Among the interesting places to visit in Poti are the Regional Museum, Poti Seaport Museum and Drama Theatre. The city also has a cognitive arboretum, presenting a large collection of plants of the Western Black Sea region.
In the neighborhood there is Lake Paliastomi, included within the boundaries of Kolkheti National Park. It boasts a unique species of flora and fauna, in particular relic liana forests, strictly prohibited for logging by law. It preserves unique tropical forests, which were formed 65 million years ago! Today the park features guided tours for tourists. The most interesting thing is the way to reach these forests, by boats only, so the visitors will not be bored.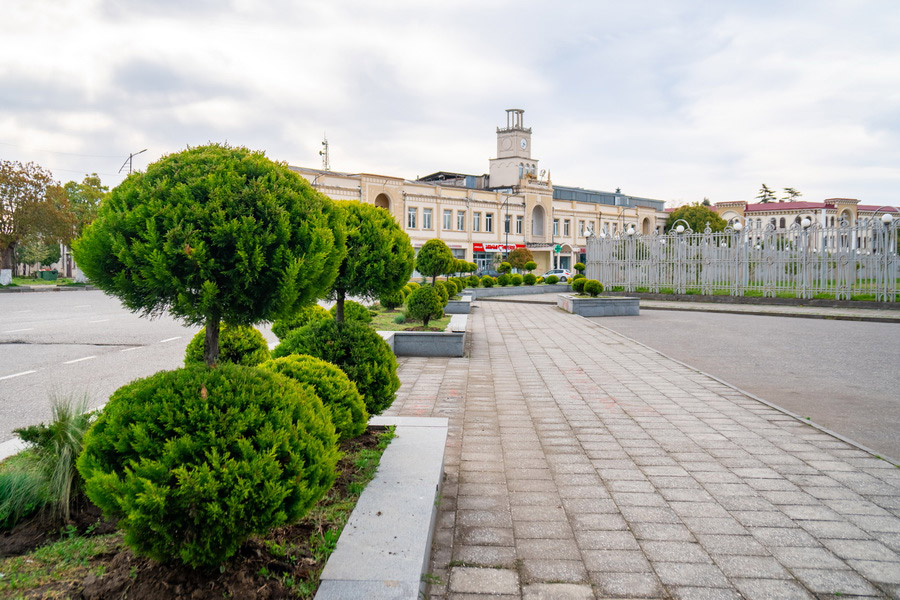 For fans of outdoor activities, like hiking, picnics and outings, Poti is the ideal place. The incredibly beautiful lake Paliastomi, is a "must see" for nature lovers and it counts with guided tours with the possibility of fishing. Depending on the season is also possible to observe the flocks of migratory birds.
An interesting and unique landmark in the proximity of Poti is the Magnetic Sands of Ureki (24km from Poti). These magnetic black sands having no analogue in the world, feature amazing healing properties for cardiovascular, nervous, respiratory and skeletal systems. They are also used in the treatments of hypertension and neurosis.
Together or individually, the wonderful attractions and resort areas of Poti and its surroundings, make a city a major tourist destination for both local and foreign visitors.