Advantour Team: Tbilisi Office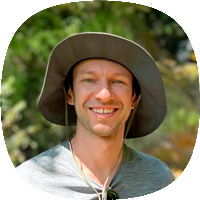 Yuriy Klyuev
Director
Yuriy graduated from the Riga Technical University and had worked for the Latvian Branch of the Company called 'International Travel Network' (USA). He speaks English and is learning German at the moment. He has been with Advantour since 2012 and he is responsible for processing tour requests all across Central Asia and Caucasus. Yuriy thinks that there is nothing more beautiful than spring in the mountains of Uzbekistan and nothing more delicious than a tea from the mountain herbs. He says – one day trip to Uzbekistan that could amaze even a millionaire looks like this: "fly to the Aral Sea in the morning and dip in the salty waters of the disappearing sea and then head to Old Bukhara to feel the history of the sacred town". Yuriy would love to travel back in time 200 years ago to medieval Bukhara and stroll along the Jewish Quarter.
His most memorable day is the first time he played his favourite song on a guitar and immediately wished to form a rock band. Yuriy plays guitar, the drums, and is learning to play the piano. He is a real bookworm who enjoys reading books in English. Also, he collects magnets from each city he has been to. As there are already 5999 magnets in his collection, he has 39 fridges in his house to place them on.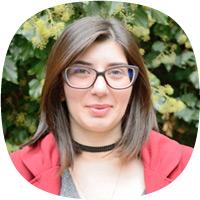 Vanda Chikhladze
Travel Consultant
Vanda graduated from the State Technical University majoring in journalism, however did not work long in the sphere and decided to start something new. She joined Advantour in September 2016 and now works as a Travel Consultant; arranges tours and responsible for queries on railroad tickets.
Vanda speaks Georgian, Russian, English and some French. She wishes to master French and continue with Italian, Portuguese and Japanese languages. Apart from that, Vanda practices yoga and fitness, loves walking around Tbilisi discovering new places in her favorite city. Her likes are festivals, concerts, exhibitions, and dislikes are people quoting Paolo Coelho and unsolicited advice-givers.
Her beloved places in the city are Skate Park and Botanical Garden. She recommends guests of Georgia to pay a visit to the mountain village Stepantsminda at the foot of the Mount Kazbek where you forget about the everyday hassle and enjoy the peace of mind.