Advantour Team: Tbilisi Office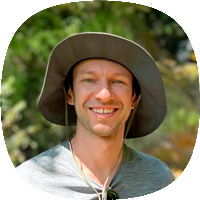 Yuriy Klyuev
Director
Yuriy graduated from the Riga Technical University and had worked for the Latvian Branch of the Company called 'International Travel Network' (USA). He speaks English and is learning German at the moment. He has been with Advantour since 2012 and he is responsible for processing tour requests all across Central Asia and Caucasus. Yuriy thinks that the only thing better than a mountain is lots of mountains, which is why his favorite places in Georgia are the mountains in Kazbegi, Khevsureti, Svaneti, and especially Tusheti, a real fairy-tale location that only opens itself up for true admirers. As for Georgian culture, Yuriy especially loves polyphonic choral music and dances, plus the fact that Georgians like to wake up later on Sunday mornings, so the streets are quiet and calm. Yuriy also likes to travel to Kakheti in September with a lively group of people to harvest grapes, especially because of the feasts in the evenings, called "supra".
His most memorable day is the first time he played his favourite song on a guitar and immediately wished to form a rock band. Yuriy plays guitar, the drums, and is learning to play the piano. He is a real bookworm who enjoys reading books in English. Also, he collects magnets from each city he has been to. As there are already 5999 magnets in his collection, he has 39 fridges in his house to place them on.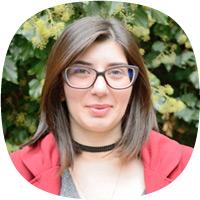 Vanda Chikhladze
Travel Consultant
Vanda graduated from the State Technical University majoring in journalism, however did not work long in the sphere and decided to start something new. She joined Advantour in September 2016 and now works as a Travel Consultant; arranges tours and responsible for queries on railroad tickets.
Vanda speaks Georgian, Russian, English and some French. She wishes to master French and continue with Italian, Portuguese and Japanese languages. Apart from that, Vanda practices yoga and fitness, loves walking around Tbilisi discovering new places in her favorite city. Her likes are festivals, concerts, exhibitions, and dislikes are people quoting Paolo Coelho and unsolicited advice-givers.
Her beloved places in the city are Skate Park and Botanical Garden. She recommends guests of Georgia to pay a visit to the mountain village Stepantsminda at the foot of the Mount Kazbek where you forget about the everyday hassle and enjoy the peace of mind.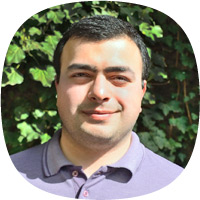 Avtandil Germanashvili
Travel Consultant
Avtandil graduated from Tbilisi State University, and practically immediately moved to Lithuania, where he worked in a youth center as a volunteer for a year. As Avtandil himself says, in his childhood, he was much more of an introvert, but working as a volunteer made him more open, because he found a comfortable and cozy atmosphere at the youth center. After returning to Georgia in 2017, Avtandil quickly found work at Advantour, where he continues to build his communication skills with new people.
Avtandil plays chess and listens to music from the 70s and 80s (he especially loves Vladimir Vysotsky, Goran Bregovich, and the Scorpions). He also loves to travel and hike to lakes and forests (but not in the evening, when there are lots of mosquitoes). Avtandil knows four languages: Georgian, Russian, English, and Lithuanian.
The most beautiful region in Georgia, according to Avtandil, is the Alazani Valley in autumn, when all the leaves have changed colors. Here you can feel at one with nature and recharge with a breathtaking view of the snowy Caucasus mountains. Avtandil also recommends all visitors in Georgia to visit the fortress in Ananuri, where they should climb up to the top of the tallest tower, which has a great view of the Zhinvali Reservoir and the surrounding mountains. For those who want to experience the culture of Georgia, Avtandil recommends trying wine from Khvanchkara, which is also called the true blood of grapes, and to listen to traditional Georgian choral music, which tells about the hospitality and pride of the Georgian people.