Korgalzhyn National Park near Astana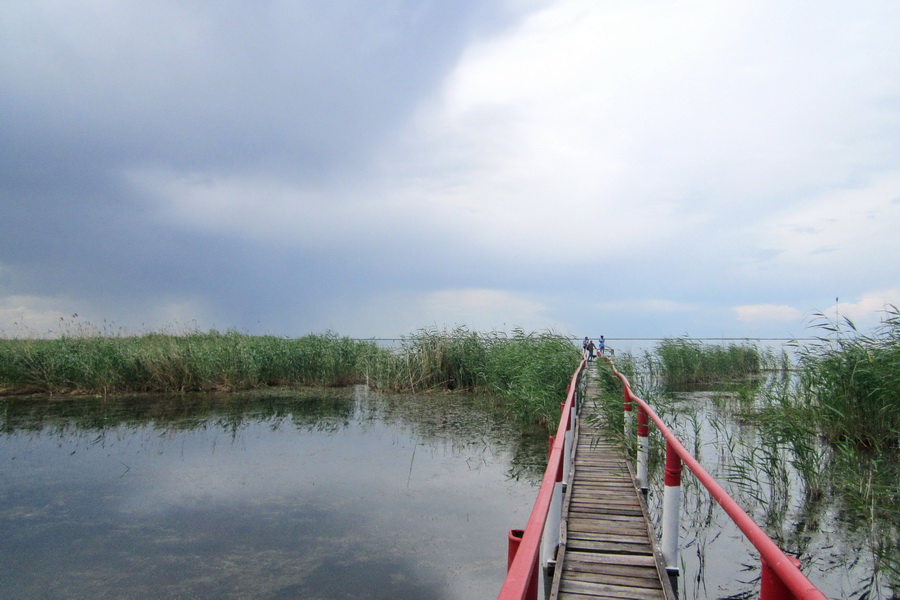 Korgalzhyn State Nature Reserve is located in the center of the Kazakhstan map, in Akmola region (130 km to the south-west of the capital city). The largest national park of Kazakhstan was founded in 1968 and occupies the territory of 5431.71 square kilometers.
Flora and fauna of the Korgalzhyn nature reserve
The main constituent of the National park is wetlands. There are two large lakes on the territory connected to each other: salty drainlessTengiz Lake and flowing waters of Kurgalzhyn. Vital activity of many biological species is related to these waters, so-called oases in the burning hot and dry Kazakh steppe.
Dozen kinds of fish inhabit those lakes. It is also possible to observe cluster of rare bird species such as Dalmatian pelican, pink pelicans and others. Diversity of bird life in the reserve counts more than 300 species, out of which 32 are listed in the Red Data Book. The nature reserve mainly consists of meadow and wetland vegetation with some parts of steppe fauna. It was here, where 11 kinds of lichens were found that are not met anywhere in Kazakhstan. Rare kinds of mosses and more than 60 sorts of mushrooms are priceless wealth of the reserve. There were more than 300 kinds of flower plants found in the Korgalzhyn reserve including such rare pieces as nymphaea candida and Shrenck's tulip.
Around 40 types of mammals were registered on the territory of the park; they are divided into 6 groups. The most numerous group consists of rodents. There are also few kinds of amphibians and reptiles.
Among bigger animals in the park are foxes, moose, roe deer and lynx. After converting the territory into the reserve zone, the authorities have made a great contribution to preserve a vulnerable natural environment.
Korgalzhyn National Park is a unique place on our planet. Do not miss a chance to visit it if you are in Kazakhstan. It will fascinate you with its preserved wild beauty and pure fresh air. You will enjoy the best landscapes of Kazakh steppes promenading in the park.