Kazakhstan Coronavirus - Travel Advice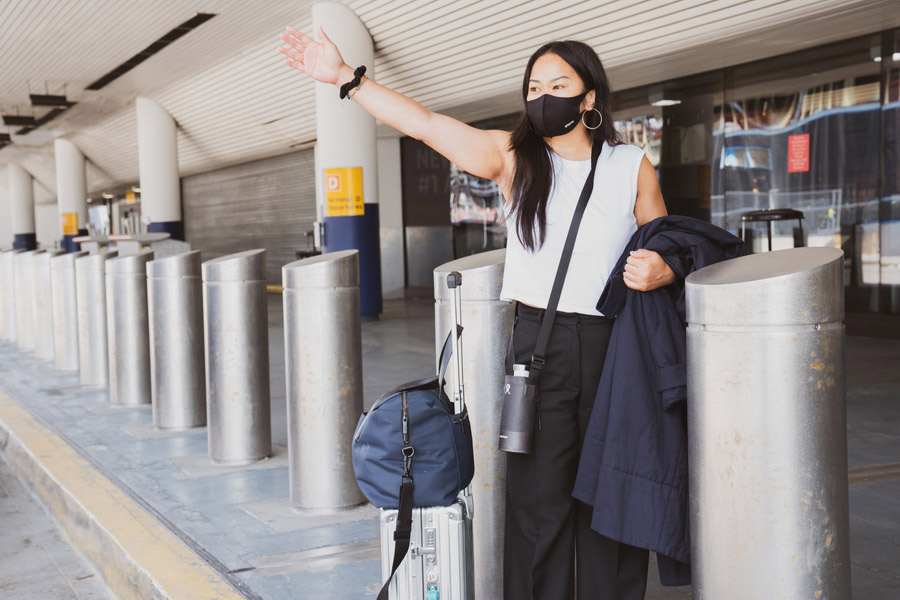 unsplash.com
Last updated: January 11, 2022
Kazakhstan and Coronavirus
Kazakhstan continues to encourage social distancing, the wearing of face masks and working remotely.
As of January 11, cities and regions in Kazakhstan were divided into the following categories based on the extent of the spread of the virus:
Red zones: Nur-Sultan, Shymkent
Yellow zones: Almaty, Atyrau, West Kazakhstan, Pavlodar regions
Green zones: Akmola, Aktobe, Almaty, Turkestan, Zhambyl, Kyzylorda, Karaganda, Kostanai, Mangistau, North Kazakhstan, East Kazakhstan regions
*All shopping and entertainment centers should adhere to increased sanitary measures, a social distancing rule of 4 square meters per visitor and weekday operating hours from 10:00 to 17:00. All amusement parks, play areas and skating rinks located inside these facilities remain closed even on weekdays, with the exception of facilities participating in the Ashyq Project (see Kazakhstan Entry Requirements below). All shopping and entertainment centers, public transport, indoor sports facilities and shops (with the exception of pharmacies and markets selling food and basic necessities) are closed on weekends.
*Food courts located inside entertainment centers may only offer delivery and take-out, with the exception of eateries involved in the Ashyq Project. Freestanding restaurants, cafes and bars may work on both weekdays and weekends from 7:00 to 22:00.
There are six vaccines available in Kazakhstan: the Russian Gam-Covid-Vak (Sputnik V), produced at a pharmaceutical plant in Karaganda; Hayat-Wax, which is produced in the UAE; the locally produced QazVac vaccine, which has passed the third phase of clinical trials, as well as CoronaVac, Sinofarm and Pfizer. To date, nearly 9 million people have received at least one dose of a COVID-19 vaccine and more than 8 million are fully vaccinated.
Covid-19: Kazakhstan Entry Requirements
New restrictions were enforced on December 3 to curb the spread of the Omicron variant, with citizens from Botswana, Eswatini, Hong Kong, Lesotho, Madagascar, Mozambique, Namibia, South Africa, Tanzania and Zimbabwe banned indefinitely from entering the country. Flights with Egypt have also been temporarily suspended since October 29.
In accordance with Kazakhstan's Covid-19 travel restrictions, the government has extended the suspension of its visa-free regime for citizens of the following 54 states until January 2022: Australia, Austria, Bahrain, Belgium, Bulgaria, Canada, Chile, Colombia, Croatia, Cyprus, Czech Republic, Denmark, Estonia, Finland, France, Germany, Greece, Hungary, Iceland, Indonesia, Ireland, Israel, Italy, Japan, Kuwait, Latvia, Liechtenstein, Lithuania, Luxembourg, Malaysia, Malta, Mexico, Monaco, Netherlands, New Zealand, Norway, Oman, Philippines, Poland, Portugal, Qatar, Romania, Saudi Arabia, Singapore, Slovakia, Slovenia, Spain, Sweden, Switzerland, Thailand, United Kingdom, USA, Vatican City and Vietnam.
The above restriction does not apply to diplomatic missions, official delegations and medical personnel, or to citizens of the Russian Federation, Ukraine, Uzbekistan, Kyrgyzstan, South Korea, Belarus, UAE, Turkey, Georgia and the Maldives. Please note that citizens of these countries can enter the country as tourists ONLY by air. Land borders are still closed to everyone except select individuals (those who have special government permission, residence permit holders, truck drivers, etc.).
Kazakhstan currently has flights to and from Georgia, Germany, Kyrgyzstan, Netherlands, Russia, South Korea, Tajikistan, Turkey, UAE, Ukraine and Uzbekistan. Passengers are allowed on board only in masks.
When flying into Kazakhstan, passengers must present a negative PCR certificate taken no more than 72 hours before entering the country. Citizens of Kazakhstan and residency card holders who have been fully vaccinated against COVID-19 in Kazakhstan may present a vaccination certificate in place of a negative PCR test result. Foreign passengers with a positive PCR test will not be allowed to board the flight. No PCR test is required for children under 5 years of age or for international transit passengers who will not be leaving the transit zone.
On December 8, the list of acceptable international vaccination passports which are valid in Kazakhstan was expanded to include Argentina, Armenia, Belarus, Canada, Czech Republic, Estonia, Hungary, Georgia, India, Iran, Japan, Jordan, Kyrgyzstan, Maldives, Moldova, Mongolia, Montenegro, Peru, Philippines, San Marino, Serbia, Thailand, Tunisia and Turkey.
A PCR test is required regardless of vaccination status for those arriving from countries where cases of infection with the Omicron strain have been detected: Australia, Belgium, Canada, Czech Republic, Germany, Great Britain, Egypt, Italy, Israel and the Netherlands. Those who arrive from these countries are required to self-isolate for 7 days regardless of the result of the PCR test.
All passengers departing from Nur-Sultan and Almaty International Airports must have the Ashyq mobile app downloaded prior to their arrival and filled in with their individual identification number. Without this app they will be denied entry into the airport. Foreign citizens can also enter their passport data into the Ashyq application.
The application, integrated with the data of the Ministry of Health of Kazakhstan, shows a person's status from green (no restrictions on movement for those who passed a negative COVID-19 test in the last 72 hours, were vaccinated within the year or had coronavirus in the last three months; blue (a ban on visiting shopping centers, restaurants and many other establishments on weekends and holidays); yellow (contact with an infected person); or red (positive COVID-19 test). Only passengers with a green status will be allowed to fly; persons with yellow or red status will be denied entry into the airport altogether.
Kazakhstan Quarantine Rules
Citizens of Kazakhstan with a positive PCR test are allowed to enter Kazakhstan, but they must go through a 14-day quarantine. The place where the infected person will be quarantined must meet all the requirements for self-isolation and the address must be reported to the authorities.
Passengers are also checked for symptoms upon departure.
PCR test in Kazakhstan - Almaty