Taldykorgan, Kazakhstan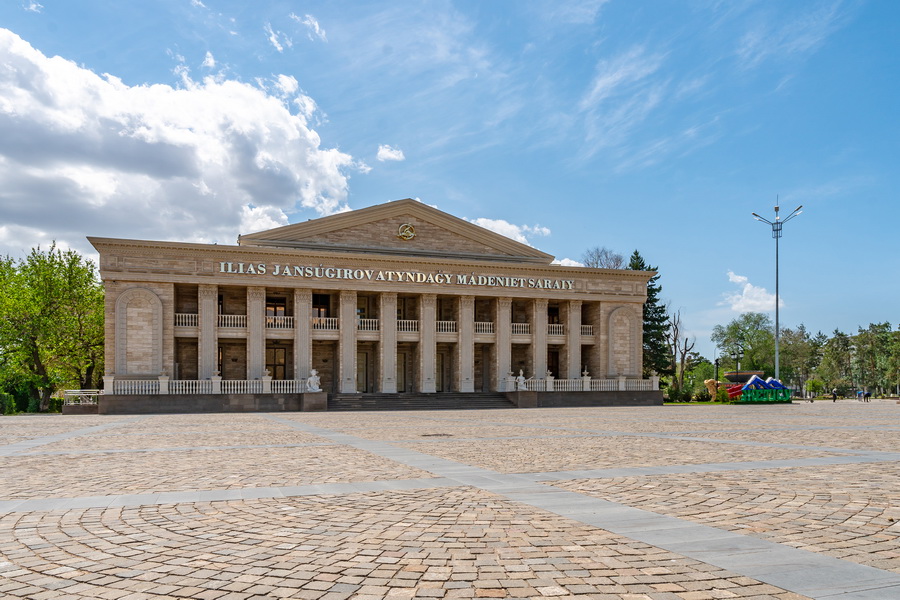 Tours, Attractions and Things To Do in Taldykorgan
From 2001 Taldykorgan (means «osier hill») is a modern city in Almaty region. It is situated in the foothills of Jungar Ala Tau at height of 602m above sea level. The city is crossed by the Karatal River. At the modern stage, the city has considerably expanded. Many new modern building were constructed, the railways were modernized, and a new airport was erected.
This city is relatively young. Its history begins from the XIX century, when Gavrilovka village was still situated on its place. The city steadily began expanding. A railway was built there. And many Russian peasants moved to the city. Even now among 70 peoples and nationalities, inhabited in Taldykorgan, the Russians are the second ethnic group after the Kazakhs. The population of the city in total is about 143,000 people.
According to the state project the city is to become a modern industrial city in Almaty region. That is why Taldykorgan is actively developed now. Up to date the city features with 24 industrial undertakings, five out of which are product processing ones.
Among the places of interest in the city it should be specially noted the an Entry Ark and Monument to Kanbabai-batyr erected on 23 of September 2009.
Kanbabai-batyr is one of the Kazakh national heroes who lived in the XVIII century. This legendary batyr (strong man) faced off the Jungar invasion to the Kazakh lands. His most outstanding victories were on Lake Alakol in 1725 and Lake Balkhash in 1728. He is also called in history as a "chagan of all strong men".
The Entry Ark in Taldykorgan was built under the project of Architect Temur Suleymanov. It symbolizes the main entry to the city. The composition consists of four supports representing four cardinal points. They support shanaryk in the centre of it – a symbol of solidarity and well-being.
The guests of Taldykorgan will be interested to visit the literature museum of Ilyas Jansygurov and historical and areal museum of M. Tanyshpaev. The Central Park of Culture and Rest features with the Monument established to the soldiers died in the Afghan war.