Bokonbayevo, Issyk-Kul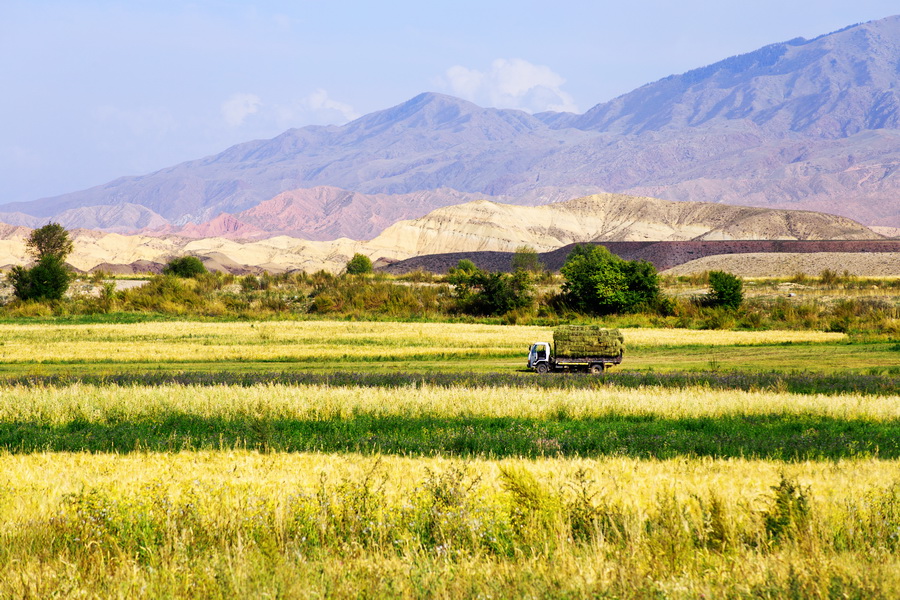 Tours, Attractions and Things To Do in Bokonbayevo
Bokonbayevo is a picturesque village on the south shore of Lake Issyk-Kul. Located in the middle between the Terskey Ala-Too Mountains and the shore of Issyk-Kul, Bokonbayevo draws in visitors with its combination of natural beauty and traditional Kyrgyz character. Bokonbayevo has even become a center of eco-tourism, promoting tourism in harmony with the town's natural surroundings.
Located 1800 m (5,905 feet) above sea level, Bokonbayevo is a great place to start on a trek into the Terskey Ala-Too, or to nearby hot-springs and waterfalls. Bokonbayevo is also far from the crowded beaches of the north shore, but there are still sandy beaches and warm water for those who enjoy swimming or relaxing near the water.
Bokonbayevo is also well known for its yurt camps and guest houses, some of which are right on the shore of Lake Issyk-Kul. Spend the night in a cozy yurt, and then start the day by watching the sunrise with boorsok (fried dough) and kumis (mare's milk). Spend the day out and about, and return back for a hearty meal of beshbarmak, plov, or other traditional dishes.
Bokonbayevo Festivals
Every summer, Bokonbayevo hosts Kyrgyzstan's largest Birds of Prey Festival. Experienced falconers demonstrate hunting techniques for big and small game, and techniques for different types of eagles, hawks and falcons. The hunters can also arrange demonstrations and hunts for visitors.
Alongside the birds, the festival also hosts carpet weavers, felt artisans, master chefs, talented performers and expert riders. See how handicrafts are made, buy souvenirs, taste the best of local dishes, enjoy dance and music, and cheer on horse games and races.