Minaret of Mamun, Kunya-Urgench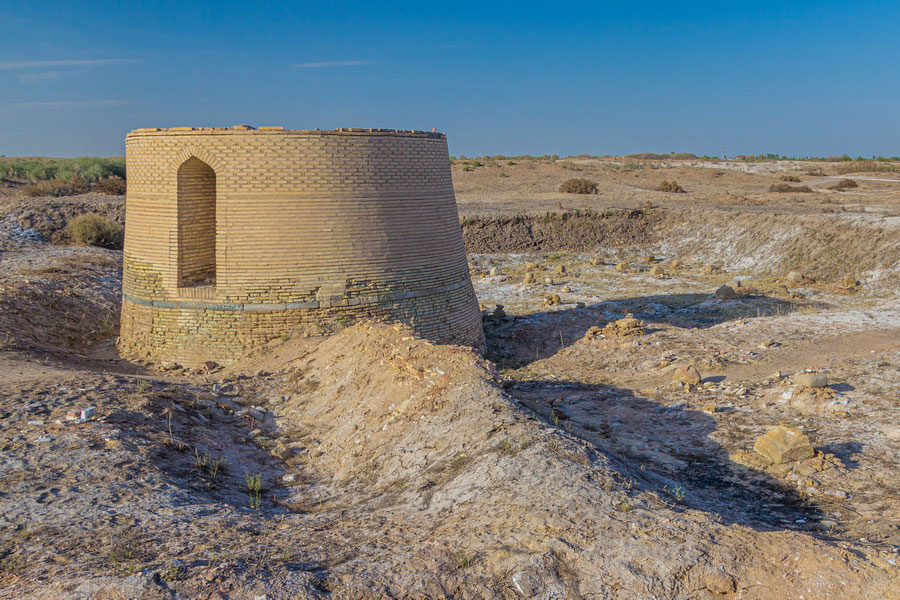 During excavation works of a hill near the mausoleum of Il'-Arslan the remains of the minaret which had fallen only about a hundred years ago were found.
In 1900 the local residents found a foundation lead slab with a text saying that the minaret had been constructed in 1011 by the order of Mamun shakh.
Obviously the remains of the mosque, adjoining to it is dated the same year.