Spring Holidays in Armenia
International Women's Day (March 8)
International Women's Day is celebrated around the world, but in Armenia, it lasts for a whole month. The whole month is filled with concerts, performances, exhibitions, fairs, folk festivals and more to celebrate Armenian women. Only March 8th is a holiday day, when everyone has a day off of work, but during the whole month, women young and old are honored with gifts and extra attention.
Motherhood and Beauty Day (April 7)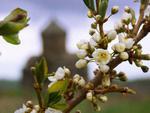 On April 7th, the Armenian Church observes a holiday called the Day of the Annunciation. According to the Bible, this was the day when angels announced to the Virgin Mary that she was pregnant with Jesus Christ. In secular life, this religious holiday became Motherhood and Beauty Day. As the weather is getting warmer, and the flowers are coming out, people gather to celebrate mothers, grandmothers, sisters, wives, and brides. Concerts are played, paintings are displayed, contest are won, and shows are held all around the country. Between 1995 and 2000, Motherhood and Beauty Day was more popular than even Women's Day, though now, the month between the two holidays is full of events honoring women.
Armenian Genocide Remembrance Day (April 24)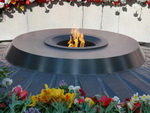 April 24 marks the day when many Armenian intellectuals were arrested in Istanbul in 1915. Around 250 men were arrested and taken to other parts of the Ottoman Empire, most of whom never returned. Starting in 1919, this date was considered as the beginning of the Armenian Genocide, and marked as the Armenian Genocide Remembrance Day. People gather in Yerevan at Tsitsernakaberd, the memorial to victims of the Armenian Genocide, to lay flowers around the eternal flame. April 24th is also recognized in other countries, such as Canada and Argentina.
Labour Day (May 1)
May Day, or Labour Day, is a holiday celebrated around the world on May 1st in honor of workers and their rights. Armenia, like many post-Soviet countries, celebrates Labour Day with a day off from work, plus celebrations, speeches, and parades. The holiday is especially popular among people just wanting to take a rest, and cafes, parks and theaters are often full of families enjoying a warm spring day.
Victory Day (May 9)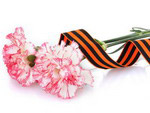 Victory Day marks the end of World War II, when the Soviet Union and Allied forces received a surrender from Nazi Germany. The Soviet Union had suffered particularly heavy losses, with Armenia alone sent half a million men to the front, and of those, about half did not return. Victory Day now honors all those who have given their lives in armed conflicts up to the present day. On May 9th, people gather at important places, like at Victory Park (where the Eternal Flame to commemorate World War II victims is) and Yerablur (a cemetery that holds those killed in the Nagorno-Karabakh conflict). Veterans of all wars, current servicemen, family members, government workers and diplomats all come to these places and to parades. Flowers and wreaths are common in public places, as are concerts, exhibitions, and events for veterans. A festive salute is held in the evening at Republic Square.
Republic Day (May 28)
Republic Day commemorates the First Republic of Armenia, which was established on May 28, 1918. Between 1918, when the Republic was founded by Armenians fleeing violence in the Ottoman Empire, and 1920, when Armenia became a Soviet Republic, there was a brief period when Armenia had its first modern state since the Middle Ages. Despite its short and tumultuous history, the First Republic of Armenia was an important time, when the basis for today's modern state was set. May 28, the date when the declaration of independence was signed, is now a national holiday. Military parades and ceremonies are popular, including memorials for those killed in battles for Armenia's independence. Another interesting tradition involves people climbing Mount Aragats, the highest peak in Armenia. Large events are held in central squares in cities, including fireworks and concerts.