Armenia Trip Planner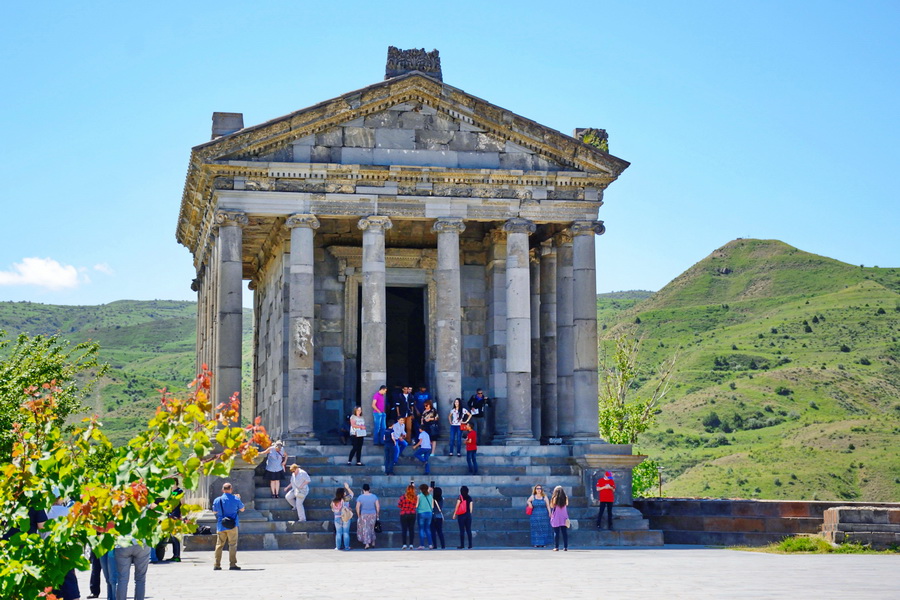 Armenia Trip Planner | Garni
What do you need to know before your trip to Armenia
A flight from Russia, CIS and European countries is the best way to get to Armenia. Travel means from Georgia offer a direct railroad too. You can also plan your trip to Armenia by car or bus from Georgia or Iran, as borders with Azerbaijan and Turkey are closed.
Travel by plane
The main airport of Armenia is called "Zvartnots" and located 12km away from Yerevan, its code is IATA-EVN.
• From Russia to Yerevan there are regular flights of such air companies as Aeroflot, Air Armenia, Siberia, Transavia, Vim Avia and others;
• From CIS countries regular flights are carried out by Belavia, SCAT, Ukraine International Airlines;
• From other countries: Air Arabia, Air France, Alitalia, Arkia (seasonal flights), Austrian Airlines, Czech Airlines, Etihad Airways, flydubai, Iran Aseman Airlines.
Travel by train
Armenia's only railroad connection is with Georgia. Train №372 runs on even dates from Yerevan to Tbilisi (duration - 10h 20min), and return trip is on odd dates on the train №371 (duration – 10h 35min).
Customs regulations
There is no limit on import and export of foreign currency, but it is important to declare the existing amount in order to avoid any complications on departure (please keep the declaration form until you departu). Import and export of the local currency (dram) is prohibited. Besides, it is prohibited to import or export more than 10 000 USD (and any equivalent amount in other currency), it is recommended to transfer via bank such amount of money.
It is allowed to import up to 2 liters of alcoholic beverage and 50 packs of tobacco products, items of personal hygiene and other goods with a total amount of no more than 500 USD duty-free. If the amount exceeds 500 USD, it is required to pay the customs duty.
Import or export of any antiquaries including precious stones, coins, manuscripts and other works of art is prohibited without a permission of respective bodies. Also, transit of narcotic, toxic substances or explosives, as well as weapons and ammunition is prohibited. Exceptions can be hunting rifle that is permitted by the MIA of Armenia.
On entry into the country by car, it is required to pay the road tax for using Armenian roads in the amount of 1000 dram, as well as acquiring the insurance police OSAGO (Mandatory liability insurance of vehicle owners) for the entire period of your stay in the country with a car. All procedures are held on the border.
Armenia travel guide cannot pass by money issues, the state currency of Armenia is dram (AMD); small coins are lumami (1 drum = 100 lum), but they are rarely used. Going to Armenia, it is best to bring your US dollars or Euros.
Banks and currency exchange
Money exchange won't be an issue in Armenia: the service is provided in currency exchange offices, banks, as well as most of big hotels. Some hotels accept USD and Euro, as do some restaurants and private shops. However, it is to remember that outside of big cities, exchange offices are rare and one can exchange the currency in banks exceptionally during the working hours (mostly from 09.00 to 16.00 Mon-Fri, and from 10.00 to 14.00 on Sat). There is usually at least one representative of the bank in the airports and border crossing points, and at the Yerevan airport Zvartnots there are few of them. Do not expect to find the exchange office at the border crossing points.
Credit cards and travelers cheques are only accepted in international hotels and big shops.