Tsakhkadzor, Armenia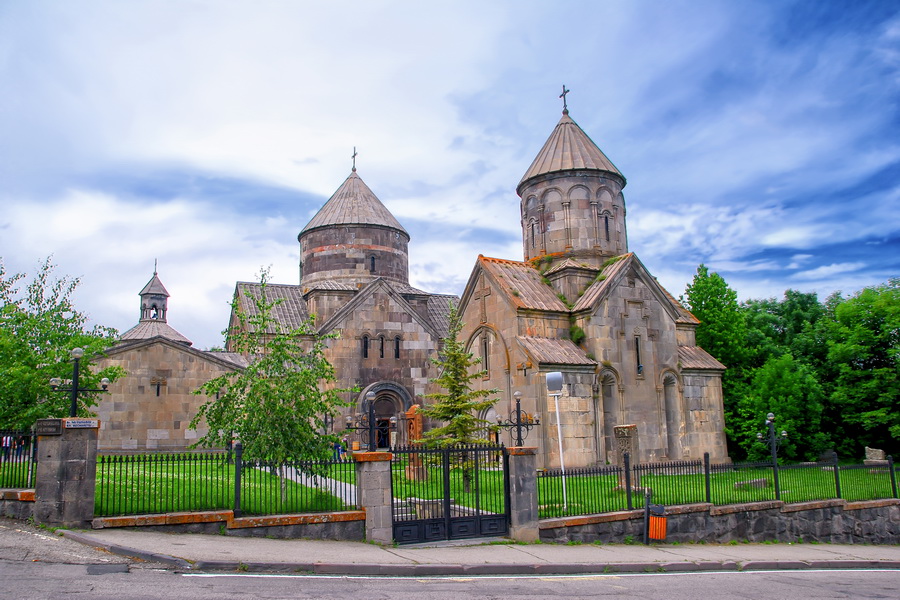 Tours, Attractions and Things To Do in Tsakhkadzor
Translated from Armenian the word "Tsakhkadzor" means the Gorge of Flowers. Indeed, the gorge, the mountains, snow tops, rapid rivers, picturesque valleys are covered with a flower carpet. That fact that the beauty of this place was breathtaking and the air was curative was already known in the 5 th century AD. This was inhabited from ancient times according to the archeologists. In the early Middle Ages the local woods were the favorite hunting ground of Arshakid dynasty rulers. In the 10 th century the area was owned by Pakhlavunia dynasty and named Tsakhkadzor.
The 11 th century saw the beginning of the monastic Kecharis complex which flourished until the 14 th century in spite of repeated invasions from Seljuk Turks in the 12 th century. From the end of the 19 th century when Armenia was annexed to Russia Tsakhkazor became the best vacation spot of Yerevan province officials. During the Soviet years it was famous all over the country for its mountain-skiing slopes, fine climate, thick woods and mineral water springs. There are a lot of children's summer camps and rest homes. In 1966-67 the main sports complex of the country which brought Tsakhkadzor international popularity was constructed.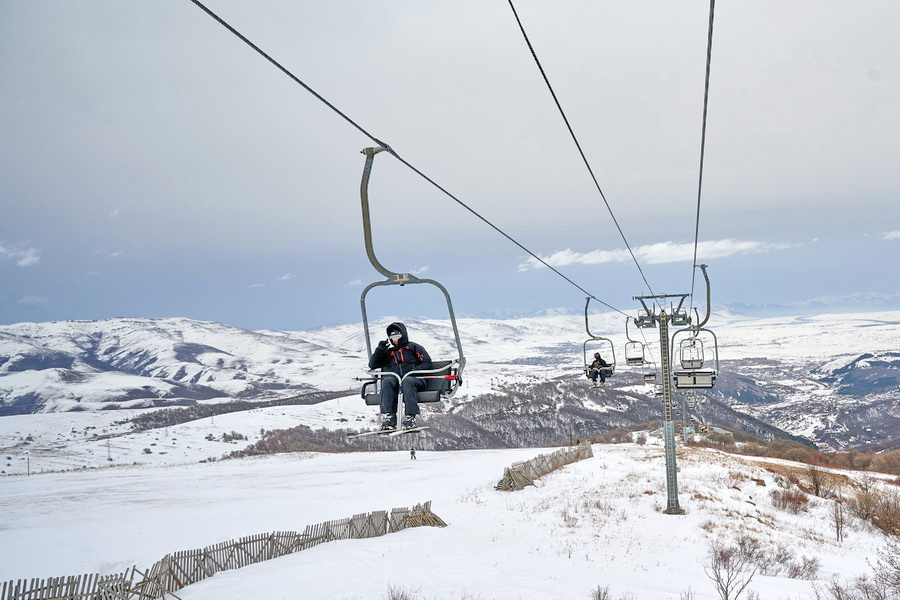 Today's Tsakhkadzor is a cozy city and modern mountain-ski resort. It is located in the picturesque Tsakhkunyats canyon amidst virgin woods and Alpine meadows, on Mount Tegenis gentle slope (at the height of 1,845 m above the sea level). It received the city status in 1984 and today Tsakhkadzor attracts thousands of holiday makers who come there to relax, improve their health and admire beauties of the nature. The climate of Tsakhkadzor is special. Winters there are mild and sunny (average temperature in July is +18 С, in January – 6 С). The footpaths running in the woods lead to flower-grown clearings and cold springs such as well-known Ardzhakhpyur and Ttudzhur and Mount Tegenis. There you will find all necessary conditions for rest and sports: the big sports complex with swimming pools (including the 50-meter indoor swimming pool), the indoor stadium for track and field athletics.
Want to see the entire Armenia? Visit the ropeway of Tskhkadzor. From the height of 1,000 – 3,000 m you will see entire Armenia lying on the palm of your hand: the bright blue lake Sevan, the Big and Little Ararat.