Azerbaijan Coronavirus - Travel Advice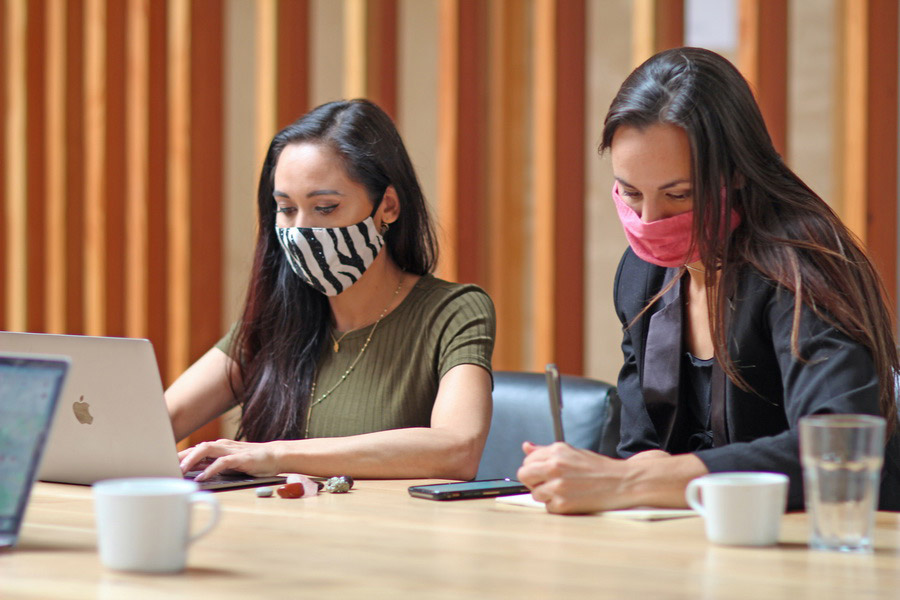 unsplash.com
Last updated: July 21, 2021
Azerbaijan and Coronavirus
Quarantine in Azerbaijan has been extended until August 1, 2021. Masks are no longer required outdoors but must still be worn indoors and in enclosed markets. Large retail facilities and malls are permitted to function if at least 30% of employees are vaccinated against coronavirus.
Gyms, houses of worship, theaters and concert halls have reopened, but entrance will be denied to anyone who does not have a Covid passport. The passport is being issued through a special website to fully vaccinated individuals and to those who have been infected with COVID-19 in the last six months.
Azerbaijan's government approved the use of the Chinese vaccine CoronaVac in January. The first batch of the Russian Sputnik V vaccine was delivered at the end of April, while the AstraZeneca vaccine began to be administered in May, beginning with people aged 60 and older. As of early July, nearly 2.5 million people in Azerbaijan had received the first dose of the vaccine and 1.6 million were fully vaccinated. Since the pandemic began, nearly 4 million COVID-19 PCR tests have been performed in the country.
Covid-19: Azerbaijan Entry Requirements
Currently there are charter flights operating between Baku and Istanbul, Minsk, London, Berlin, Dubai, Frankfurt, Moscow, Kiev, Ankara and Antalya. The low-cost Azerbaijani airline Buta Airways offers regular flights to Ankara every Monday, Thursday and Saturday and a charter flight on the Baku-Alanya (Turkey)-Baku route every Saturday.
The national air carrier of Azerbaijan, AZAL, is offering special flights from Baku to the resort towns of Bodrum and Dalaman in Turkey. Flights to Bodrum operate daily, while flight to Dalaman fly every Monday, Wednesday and Friday. Notehe Airline also operates regular flights to Antalya, Turkey.
Azerbaijan's e-visa system is now working but is only open to citizens of the following nations:
- Bahrain
- Great Britain
- Hungary
- Israel
- Qatar
- Russia
- Turkey
- UAE
- USA
Citizens of the above countries can only enter Azerbaijan by air. In order to do so, they must submit the following:
- A COVID Passport as proof of complete vaccination against, or recovery from, COVID-19 (required only from passengers 18 years of age and older);
- A negative PCR test issued no more than 72 hours before the flight (required from all passengers aged 1 and older).
No COVID-related documents are required for infants under 1 year of age.
Passengers who do not meet the stated requirements will not be allowed to enter the country and, if not denied boarding before the flight takes off, will be returned by the same flight upon arrival at the expense of the carrier.
From all other countries, only the following individuals are currently allowed to enter Azerbaijan:
Residents of Azerbaijan;
Foreign citizens who hold a work permit in Azerbaijan;
Employees and family members of foreign embassies and consulates accredited in Azerbaijan;
Foreign citizens with a parent, spouse or child who is a citizen of Azerbaijan;
Foreign citizens with a temporary or permanent residence permit in Azerbaijan.
In order to board a flight to Azerbaijan, it is necessary to present a negative PCR test result taken within 48 hours before the time of departure. The test results must be printed out. If a traveler has Covid-19 symptoms, he/she will be directed immediately to the medical station at the airport. All passengers arriving to Baku are required to self-isolate for two weeks.
In accordance with Azerbaijan's Covid-19 travel restrictions, wearing a face mask is mandatory at both the airport and for the entire duration of the flight.
Azerbaijan Quarantine Rules
Everyone arriving to Azerbaijan is currently required to stay in self-isolation for 14 days. However, a person may choose to take another PCR test at his/her own expense 6 days after arrival, and if the result is negative, they may end self-isolation at that time.
Please bear in mind that restrictions may be enforced on very short notice, so anyone with travel plans to the region is encouraged to remain up to date on the latest Azerbaijan travel advice and to monitor the situation closely.