Azerbaijan Pomegranate Festival, Goychay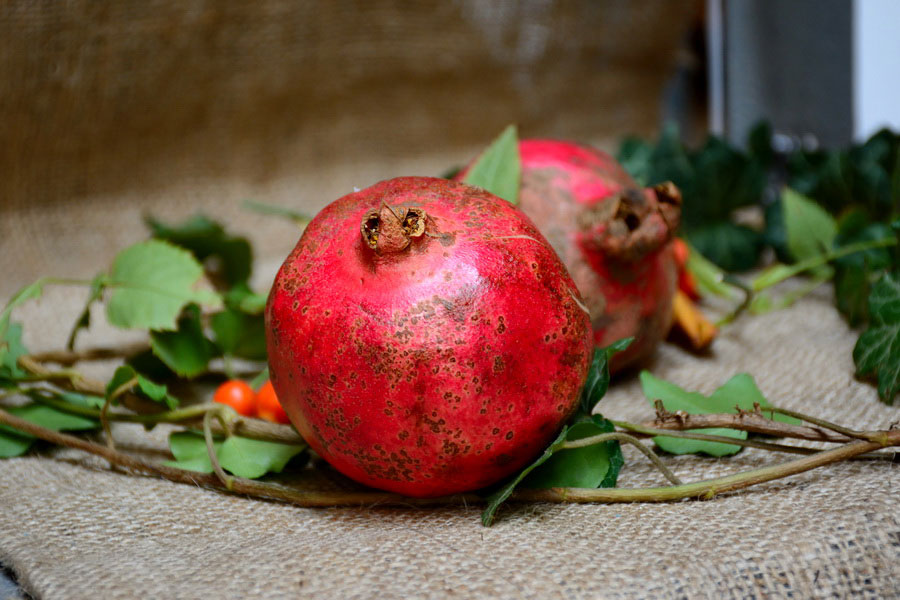 As the center of pomegranate production, central Goychay Region is also the staging ground for one of Azerbaijan's most delightful fairs. The Azerbaijan Pomegranate Festival in Goychay celebrates this healthful, luscious fruit and the impact it has had on Azerbaijani life and culture.
In Azerbaijan, the rich symbolism of pomegranates (called nar in Azerbaijani) have elevated them to the status of king of fruits. As a symbol of love and fertility, many songs and poems have been dedicated to it, and its form can often be seen replicated on carpet patterns and wall hangings. The skin of the pomegranate is used as a dye in carpet production, while the fruit itself is widely incorporated into national cuisine.
Due to Goychay's unique microclimate and soil composition, more than 67 types of pomegranates are grown here. The region is now famous as the staging ground for the Azerbaijan Pomegranate Festival, known locally as Nar Bayrami, an event which has helped to develop Goychay's cultural and tourist potential since 2006. The festival is held annually during pomegranate season in October or November, with the precise date set yearly to coincide with the harvest.
Prior to the festival, residents of Goychay busy themselves with repairing city streets and sidewalks, painting the fences along central avenues and decorating the main square. The Goychay Pomegranate Festival offers guests traditional concerts, cultural performances, dancing and even a magic show. Visitors can enjoy theme-based games, most notably a pomegranate-eating contest and juice-squeezing competition, as well as the closing concert and fireworks show.
Of course, no pomegranate party would be complete without mounds of delicious pomegranates of every variety imaginable. Local farmers who grow the fruit can easily differentiate between each type, the most common ones including Veles, Shirin, Gyuleysha and Shishbaba.
Azerbaijan Pomegranate Festival is also the perfect place to pick up unique souvenirs from your trip. Gifts in the form of ceramic pomegranates, pomegranate wine, narsharab sweet sauce, jams and other handmade pomegranate-related products can be purchased at the festival. Visitors can also enjoy local cuisine and nardancha, a delicious local sauce made from pomegranate seeds.
In 2020, UNESCO included the Azerbaijan Pomegranate Festival in Goychay on its Representative List of the Intangible Cultural Heritage of Humanity. Come join in the festivities as you appreciate the beauty of Goychay and indulge in their delicious pomegranates!