Lankaran, Azerbaijan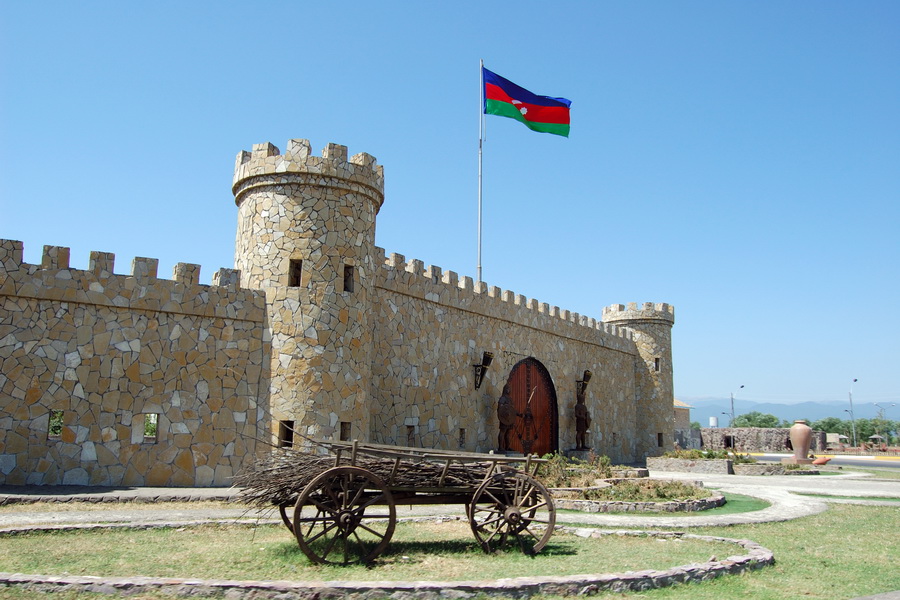 Attractions and Things To Do in Lankaran
Lankaran Travel Guide
Lankaran, a quaint town in Azerbaijan, has long been a beloved getaway for travelers eager to experience the country. Perched on the edge of the Caspian Sea in southern Azerbaijan, this city boasts an incredible past as rich as the land it sits upon. Lankaran is renowned for its thermal springs, offering visitors therapeutic and recreational experiences alike. The city's beach, famous for its black volcanic sand loaded with beneficial minerals, is a notable attraction.
Lankaran also captivates visitors with its array of historic sites. The city was once a crucial hub on the Great Silk Road, serving as a significant cultural and trading center. Its historic landmarks include the well-preserved Lankaran Fortress and the Hanega complex, a series of mosques and mausoleums that showcase awe-inspiring architectural details. Our city guide provides a comprehensive view of what Lankaran has to offer.
Best Time to Visit Lankaran
Lankaran has a humid subtropical climate, characterized by moderately warm winters, rainy autumns, and sizzling summers. Due to its proximity to the sea, it's important to note that the humidity can reach over 80% in the colder months. However, the most appealing time to visit this seaside town is undoubtedly summer. The tourist season kicks off in June, and sea swimming is typically possible from mid-May to late September. In the hottest month of July, daytime temperatures hover around 30°C (86°F), cooling to 20°C (68°F) at night. The sea is comfortably warm, typically reaching 26-28°C (79-82°F).
Landmarks and Attractions in Lankaran
Top Attractions in Lankaran
Perhaps the most iconic landmark in Lankaran is the Fortress. No visitor to the city would dream of missing this 18th-century fortification. Constructed to safeguard the city from potential adversaries, the citadel's high walls and rounded towers exuded an air of both grandeur and intimidation. The fortress was encircled by moats and earth ramparts, creating an impressive defensive structure. The Citadel was the capital of the Talysh Khanate until 1813 when the Russian Empire troops, led by the exceptional Lieutenant-General Pyotr Kotlyarevsky, managed to overcome its defenses. Despite being significantly outnumbered by the citadel's garrison, the Russians, through their relentless pressure, managed to seize the fort. This led to a truce in the war between the Russian Empire and Persia that had been raging from 1804 to 1813.
Another component of the Lankaran fortress worth mentioning is the Zindan tower, often regarded as an attraction in its own right. This robust edifice, with walls over a meter thick, served as a prison following its capture by Russian troops. Rumors suggest that Joseph Stalin, then a criminal, was held captive here in the early 20th century. While the tower can only be viewed from the outside, its awe-inspiring appearance - an abandoned cylindrical structure with black voids of windows and loopholes - offers an incredible sight.
The House of Mirahmad Khan, the city's first multi-story building, is another must-see landmark. Prior to its construction, Lankaran consisted solely of single-story structures. More than just a house, it's a genuine palace built in 1913 by Mirahmad, a Talysh khan from the Lankaran khan dynasty. Known as the palace of love, the building was erected for his beloved Tugra Khanim. Constructed from red and white bricks with elegant stained glass inserts adorning the second-floor windows, the building exudes an air of romance. Today, it serves as the city's Local History Museum, housing a fascinating collection of Azerbaijani carpets, traditional attire, and everyday artifacts from the local population.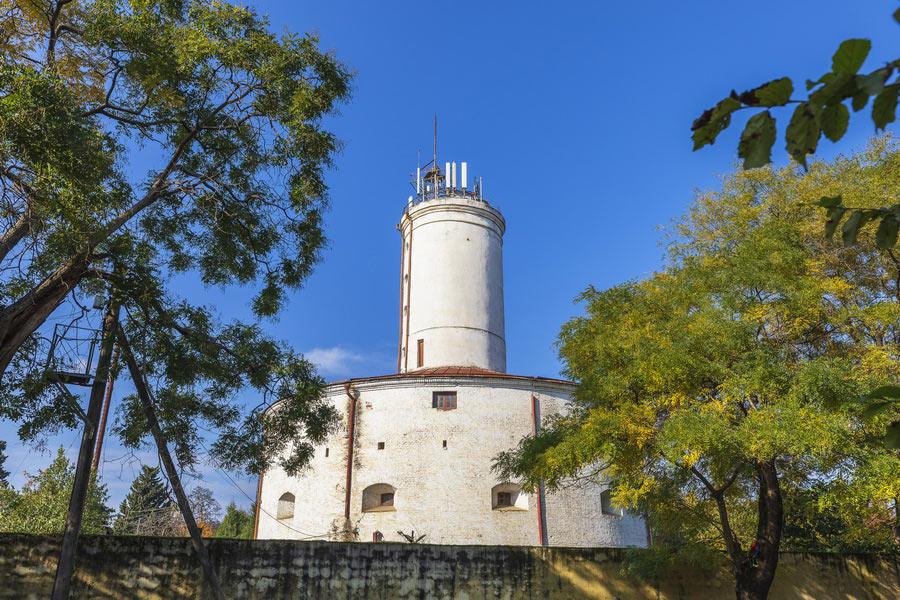 The lighthouse is another remarkable structure worth visiting in Lankaran. Its original placement was due to the city's proximity to the sea and the port, but surprisingly, you'll now find it situated in the city center. This unusual location is due to the Caspian Sea's level once being much higher. As the sea receded over time, the newly exposed land was developed. Despite its shifted location, the Lankaran lighthouse remains fully functional.
The Hanega complex, a religious site composed of mosques and mausoleums, sits by the Pirsagat River. This sacred site has long been a pilgrimage destination for followers of Islam. Built in the 12th century, this stunning enclosed structure has been continually enhanced and refined over the centuries. The complex includes a mosque with a minaret, as well as the tomb of the revered elder Pir Hussein. The tomb is adorned with an impressive 11-meter tiled frieze featuring intricate turquoise and gold ceramic pieces.
The beach is another must-see in Lankaran. It's a haven for sun-worshippers seeking to bask in the warm southern sun. The water here is considerably cleaner than Baku's beaches, and the soft black sand is not only soothing to the touch, but it also possesses healing properties. Believed to alleviate rheumatic pains and improve skin condition when heated by the sun, the sand adds an element of natural therapy to your beach experience.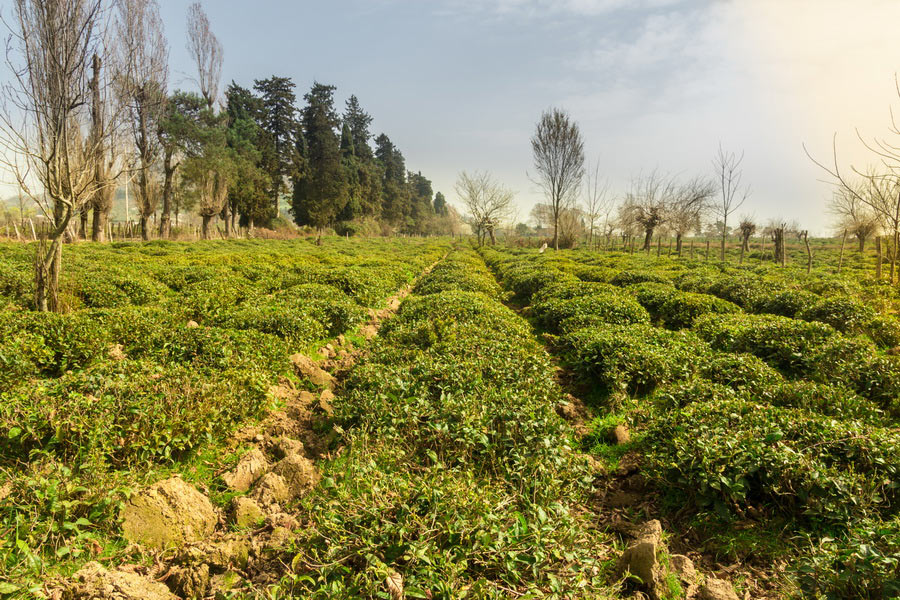 Tea plantations, although situated outside the city, are well worth the trip when visiting Lankaran. Tea drinking is a deeply ingrained tradition in Azerbaijani culture, enjoyed frequently throughout the day from petite pear-shaped glass cups. Tea also ranks as the top souvenir item visitors bring home for family and friends. It can be found in ordinary grocery stores, local city markets, and even in souvenir shops offering Lankaran tea in beautifully designed gift packages.
Food in Lankaran
Sampling the local cuisine is a vital part of any travel experience. In Lankaran, along with traditional Azerbaijani delights like dolma, bozbash, and dushbara, be sure to try lavangi. This signature dish of Lankaran consists of fish or chicken stuffed with nuts, red onions, and cherry plum paste. The prepared lavangi is garnished with lemon slices and pomegranate seeds. This unique culinary delight can be found in nearly any restaurant in the city. Fun fact - the city's main bus station is named after this delicious dish.
Top Restaurants in Lankaran
Dad House Restaurant is a beloved eatery known for its comprehensive menu featuring both traditional Azerbaijani and local Talysh cuisines. Here, you can also find pizza and a dedicated menu for vegetarians with meat-free and egg-free options. The restaurant's fish dishes and array of kebabs, especially the lamb kebabs, are worth a special mention. For dessert, choose from a selection of ice cream or fruit desserts. If you enjoy a tipple, the extensive cocktail list won't disappoint. Naturally, the famed Lankaran tea is available. Set amidst beautiful mountains and forests, this countryside restaurant also provides ample space for hosting large events.
Terrace Restaurant Lankaran is another highly acclaimed establishment praised for its delicious food and superior service. Offering both Azerbaijani and European cuisines, the restaurant also serves inventive cocktails and desserts. Their local pilaf and dolma come highly recommended. Occasionally, renowned Azerbaijani musicians grace the restaurant, creating an unforgettable ambiance. The restaurant's terrace boasts a stunning view over the neighboring green hills.
For coffee aficionados, the Tor Coffee Shop is a must-visit. This stylish café serves a variety of coffees and sweet treats in an Instagram-worthy setting. The café's management regularly conducts workshops to enhance service quality, allowing you to not only taste their fine coffee but also learn about its varied flavors and peculiarities. In a show of local support, the café collaborates with local artisans and craftsmen, hosting a small shop selling handmade goods.
How to Get to Lankaran
There are several routes available to arrive at this ancient city of Azerbaijan. The quickest option, particularly if you're travelling from outside Azerbaijan, is to fly. Lankaran boasts its own airport located just outside the city limits. It accommodates flights from numerous Russian cities, including Moscow, Novosibirsk, Irkutsk, Yekaterinburg, and Sochi.
If you're already in Azerbaijan, Lankaran is easily accessible either by train or bus. The bus journey is generally preferred by both tourists and locals due to its shorter travel time. A train journey will take approximately 10 hours, whereas a comfortable bus ride cuts this time in half to around 5 hours. Buses depart twice daily from Baku to Lankaran. You can also travel to Lankaran from other cities within Azerbaijan.
However, the simplest way to explore Lankaran might be to join a tour group or arrange a personalized tour of Azerbaijan that includes a visit to Lankaran. This method ensures a smooth travel experience with all the details meticulously arranged for you.