Batumi Archaeological Museum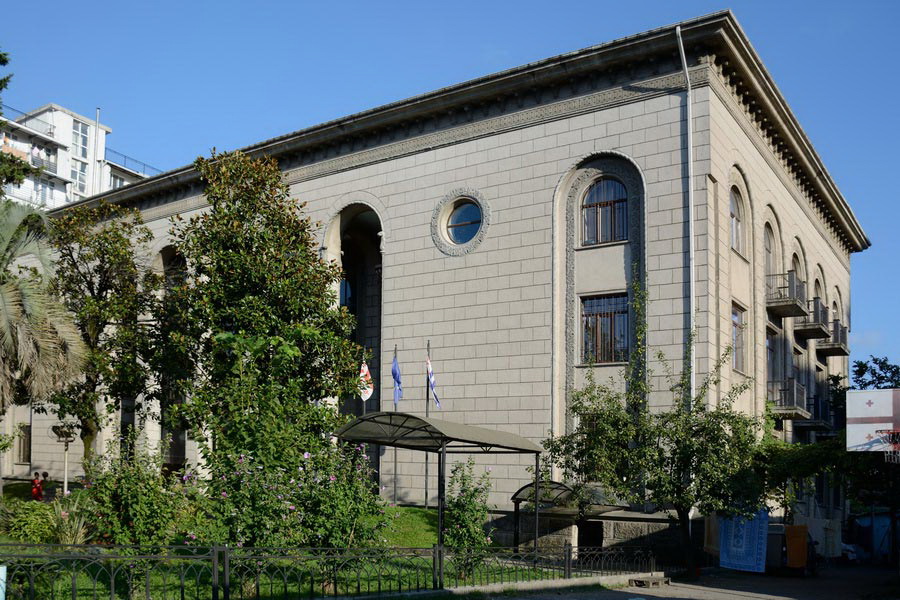 Address: 77, Chavchavadze Str., Tbilisi
Phone: (+995 42) 227-65-64
Working hours: Tuesday-Sunday 10:00 a.m. till 06:00 p.m.
Closed: on Monday
Batumi Archeological Museum opened in Batumi in 1994 and is now regarded as one of the finest archeological museums in all of Georgia. With exhibits gathered from across Adjara Region, including large collections of gold, this museum is a jackpot for anyone who wishes to go on a hunt for Caucasian treasure!
The museum includes over 23 thousand unique artifacts which span multiple eras, as well as a photo archive, scientific library, ceramic workshop and a restoration laboratory where each exhibit is photographed and graphically restored. A permanent exhibition which leads museumgoers through each period of ancient Georgia opened in 2007 and has been popular ever since. In 2014, the museum was remodeled and the exhibits updated, at which time the famous display on golden treasures first opened.
Exhibitions on the ground floor cover the periods from antiquity to the late Middle Ages. Most of the artifacts on display here were discovered during excavations of medieval fortresses in Adjara, including crosses, icons and relief images of St. George collected from ancient orthodox temples. Treasures unearthed in the town of Khelvachauri provide proof of the close relationship which Adjara had with the Arab world during the early Middle Ages, while displays from the late Middle Ages reflect the rule of the Ottoman Empire in Adjara at that time.
Items from the ancient Greek and Roman world which were unearthed at Gonio-Apsaros Fortress can be seen in the large Gonio Buried Treasure display, including clay, glass and bronze dishes, jewelry, sculptures of the Hellenic god Serapis, Greek and Roman gold coins and high-quality Greek signet rings imprinted with the images of Hermes, Aphrodite and Eros.
The second floor contains objects from the Stone and Iron Ages, the latter comprised mostly of objects from the Colchian tribes. Adults and children alike will be fascinated by the large collection of ancient coins and the gold jewelry exhibits, including earrings, necklaces and bracelets which are prototypes of modern jewelry designs.
Batumi Archaeological Museum is located on 77 Chavchavadze Street in a small two-story building. If you enjoy your tour of this gallery, be sure to also visit Georgia National Museum, located in capital city Tbilisi.