Ali and Nino, Batumi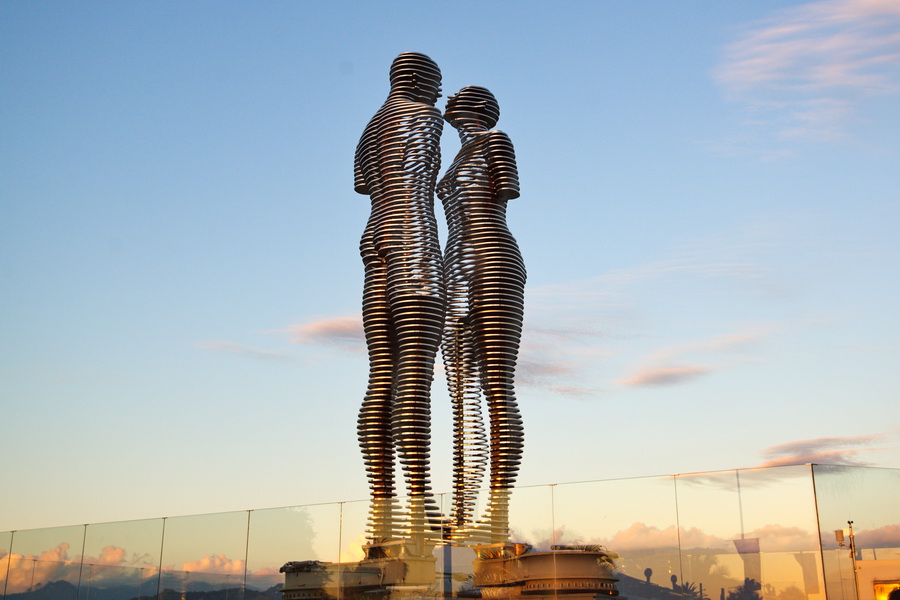 The "Ali and Nino" moving sculpture in Batumi is definitely one of the most amazing and memorable sights in this Georgian Black Sea resort. In the opinion of the most Batumi visitors "Ali and Nino" is a celebration of true love without boundaries and prejudices.
The 7-meter long almost translucent and made of steel figures of Ali and Nino are slowly moving towards each other, creating a single integral piece for a moment. This breathtaking process is repeated every 10 minutes.
The novel "Ali and Nino", which is believed to be written by Kurban Said, inspired sculptor Tamara Kvesitadze to create this piece of art. The book was first published in 1937 in Austria in German language, and since then translated into 32 more languages. The book tells a story of love between Ali Shervanshir, a muslim Azerbaijani boy, and Nino Kipiani, a Christian Georgian girl. The novel reflects the First World War period in Caucasus.