Alphabetic Tower in Batumi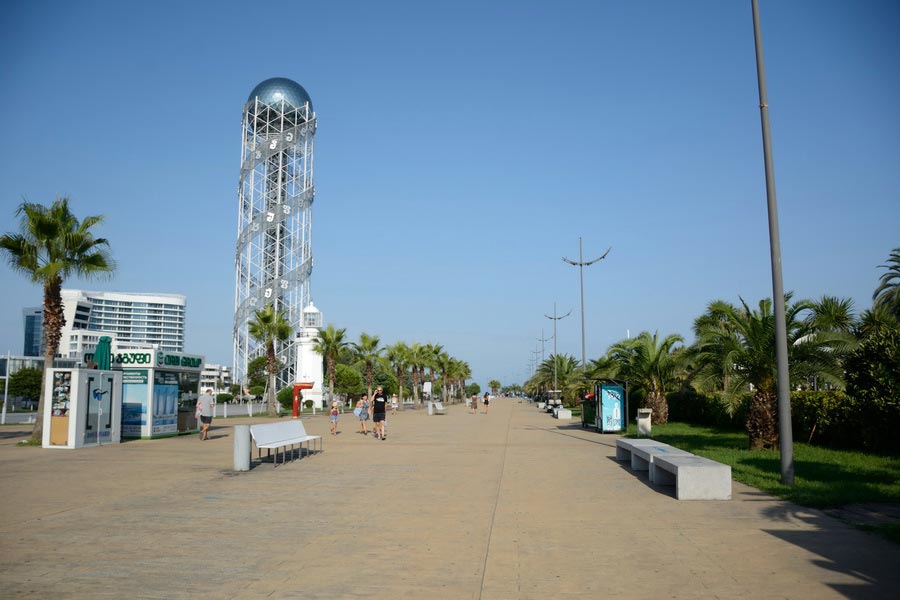 Language as the technology of human extension, whose powers of division and separation we know so well, may have been the "Tower of Babel" by which men sought to scale the highest heavens. ~ Marshall McLuhan
Alphabetic Tower in Batumi, located in Wonderland Park in Georgia's popular coastal city, is one of the city's quirkiest and most symbolic attractions.
The Georgian alphabet is considered one of the oldest and most beautiful scripts still in use in the world today. Georgians are rightfully proud of this heritage and show their love of their mother tongue in a myriad of ways through poetry and the arts.
One of the most unusual examples of this devotion is the famous 5-story Alphabetic Tower in Batumi, Georgia. It was designed by architect Alberto Domingo Cabo, who also created the Parliament Building in Kutaisi. Construction of the tower took more than a year and was completed at the end of 2011.
Alphabetic Tower is 130 meters tall and is embedded with all 33 letters of the Georgian alphabet. An elevator takes visitors to the third floor of the famous Batumi tower, which holds a tourism information center and a restaurant that makes a 360-degree rotation every hour. On the fourth floor, visitors can enjoy an observatory deck which provides a sweeping view of the city and the Black Sea.
Alphabetic Tower in Batumi was designed to replicate the structure of a DNA. Just as DNA contains and combines the body's vital information, so the culturally significant Georgian language symbolically unites the Georgian people into one whole.