Botanical Garden of Batumi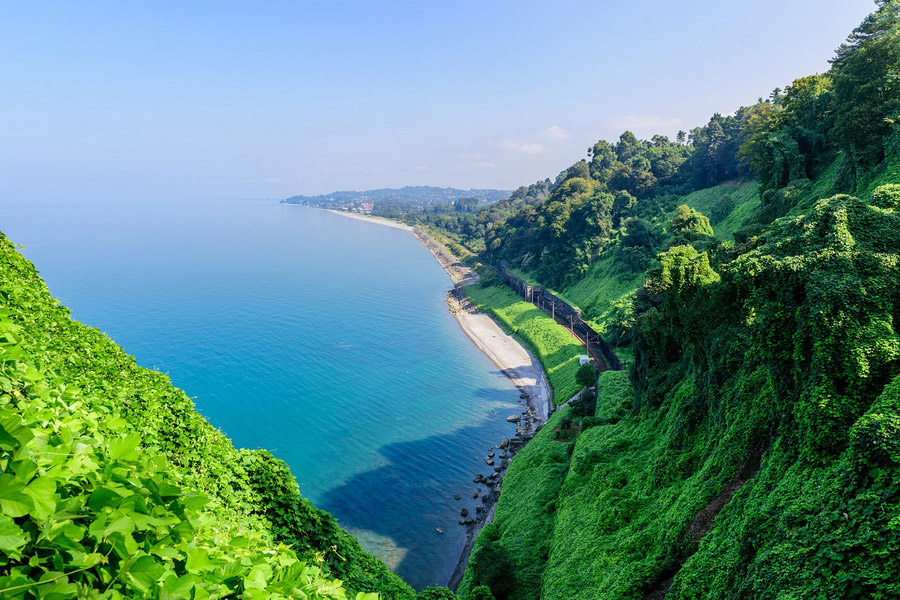 Opening hours: 09:00-20:00
No day off
The Botanical Garden of Batumi looks like the real Garden of Eden from the Bible pages. There is no other way to name this amazing paradise area where samples of the most rare, strange and beautiful plants of the world are collected! The huge territory of the garden (more then 110 hectares) hosts the collection of more then two thousand tree species.
The less amount of them - 104 only - grows in the Caucasus, the others were brought from different corners of the planet. And all of them miraculously get on: Japanese sakura, Canary date palm, cactuses, bamboos, palm trees, magnolias and cypresses. Except trees subtropical plants are widely represented. All in all, there are over five thousand plants of various kinds and shapes in the garden.
The unique botanical garden is located 9 km to the north from Batumi in the vicinities of Green Cape Resort. Batumi Botanical Garden was laid out on the beautiful slopes of the Green Cape in 1880. The garden where rare species of tropical and subtropical plants grow was opened for the general public in 1912 and annually receives thousands of visitors and guests.
Quiet shady walkways of Botanical Garden have become RIP place of its founder, a prominent Russian geographer and botanist Andrei Krasnov. The baby of Krasnov, which started off with seedlings brought from two major expeditions led by him in the Southeast Asia, overstepped 100th anniversary and has become one of the most visited tourist attraction in Adjara.