Khariton Akhvlediani Adjara State Museum, Batumi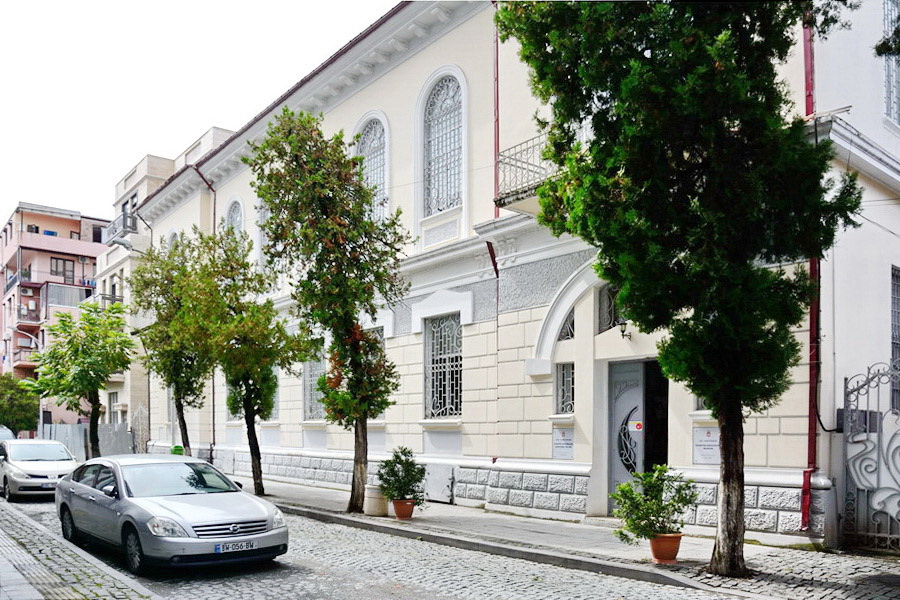 Khariton Akhvlediani Adjara State Museum in Batumi, Georgia is a one-stop discovery of the history and nature of Adjara Region. With more than 180 thousand exhibits including rare and ancient artifacts, old photographs, works of art and more, both children and adults are sure to find its diverse collections to be interesting and informative.
The museum was founded in 1908, and since 2005 has been named after Khariton Akhvlediani, a historian from Adjara who served as director of the museum from 1939-1987. Akhvlediani was known for organizing scientific expeditions and for amassing valuable items and manuscripts in the museum storehouse. As a result of his efforts, many young people in the area have been inspired to study archeology.
Adjara State Museum consists of four sections on nature, archaeology, ethnography and history. The first department covers the geology, flora and fauna of Adjara past and present, while the final three sections relay the development of the region and of Georgia as a whole from its earliest days up until the present.
Housed in Khariton Akhvlediani Adjara State Museum is a special collection of archaeological findings from the 12th century BC to the 2nd century AD, including everything from engraved axes and a bronze ram to belt fragments and a brooch. Religious and secular sculptures and jewelry are showcased in separate displays, and in the Golden Fund are more than a hundred gilded items, including a golden engraved vial, golden figurine of a discus-thrower and decorated gold pendants with images of Helios engraved on them. While most of the exhibits were discovered in Georgia, the museum also preserves artifacts from around the world, including a 5th-century Greek figure engraved with mythological scenes.
In 1937, a scientific library opened in the museum which now contains some 65 thousand printed books and magazines, including 2500 copies of rare writings in the Georgian, Russian, Arabic, Armenian, Greek and Persian languages. Special activities sponsored by the museum include cultural and scientific research, educational programs and national treasure hunts, all of which help to popularize the museum's rich collections.
The museum is located at Jincharadze Street #4. To deepen your understanding of the region's millennia-old history, be sure to pay a visit to Khariton Akhvlediani Adjara State Museum!