Nobel Brothers Batumi Technological Museum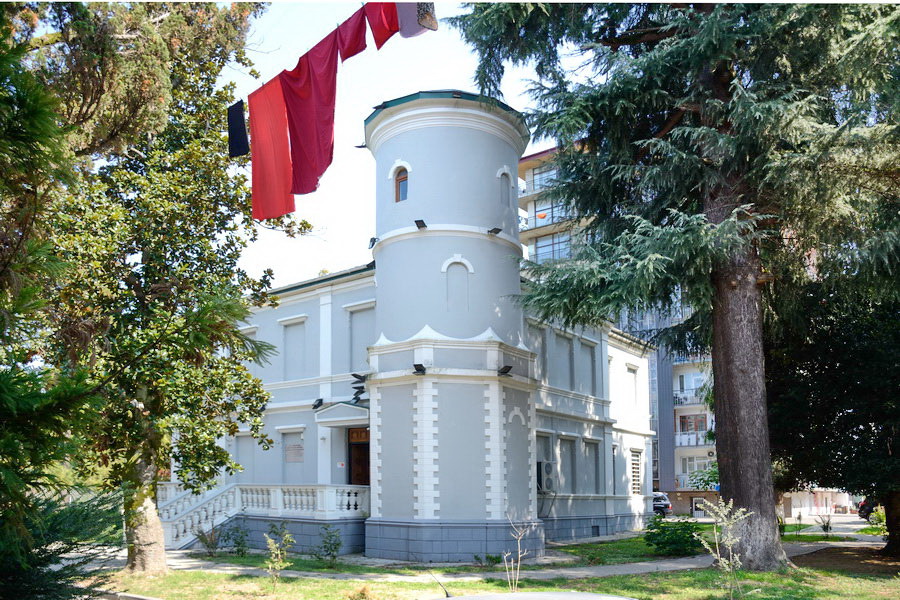 Nobel Brothers Batumi Technological Museum traces the economic history of Batumi, Georgia with many little-known facts about some of its leading historical investors. Housed in a gorgeous plantation home, it is especially worth visiting for its rare collection of 19th-century photos.
Ludwig and Robert Nobel were 19th-century Swedish businessmen who made major contributions to the economic development of Batumi and the South Caucasus Region, most notably the creation of an oil terminal in Batumi, the construction of huge steel reservoirs by the Black Sea and repairs on the Baku-Tbilisi-Batumi railway line. Nicknamed the "Kings of Oil", the Nobel brothers owned a house and a strip of land at the entrance to Batumi, on Leselidze Street #3, from the end of the 19th century until about 1917. This property also served as the Batumi Office of the Nobel Brothers Oil Production Partnership.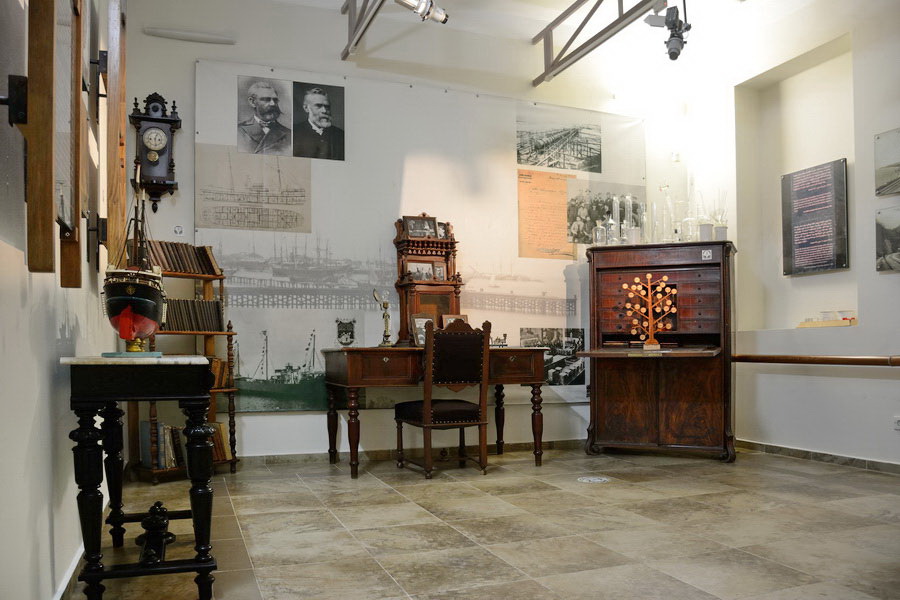 In honor of their memory, in 2007 the Nobel Brothers Batumi Technological Museum opened on the property under the directive of President Mikheil Saakashvili himself. The museum is housed in their charming historic home, a light blue, two-story building with a white patio and a pair of magnolias in the yard. Museum exhibits specifically highlight the brothers' development of oil rigging technology in Batumi and their creation of a free port (porto franco) in the town from 1878-1886.
In addition to its focus on the Nobel family dynasty, the first floor of the museum also highlights the investments in Batumi made by French oil tycoon Baron Rothschild and Alexander Mantashev, a local tobacco and oil mogul. A single can of oil with the Shell logo confirms the connection of the international oil company with Batumi. Other highlights include a 19th-century Batumi coat of arms, one of the earliest photos of Batumi Sea Port and other items associated with this period in the city's history.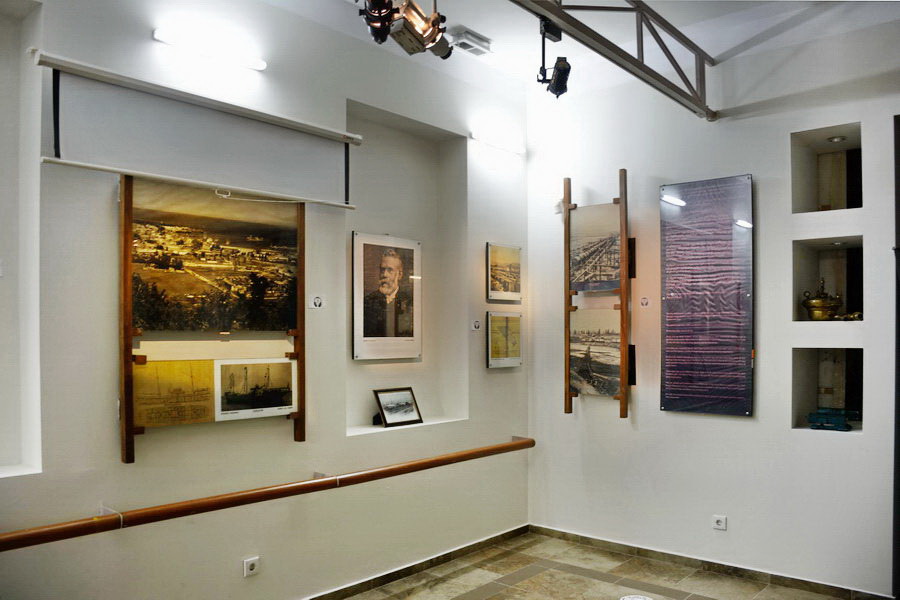 The second floor of Nobel Brothers Batumi Technological Museum is dedicated to the development of the tea culture in Adjara Region. Exhibits center around Chinse entrepreneur Lao Jin-Zhao, who was invited to Georgia from China in the late 19th century to develop tea plantations in the region. Lao Jin Jao proceeded to successfully lay the foundations for a thriving and award-winning tea culture in Adjara Region. Showcased at the museum are his personal belongings as well as historical photos and items related to the tobacco and wine industries in Adjara Region.