Seaside Park, Batumi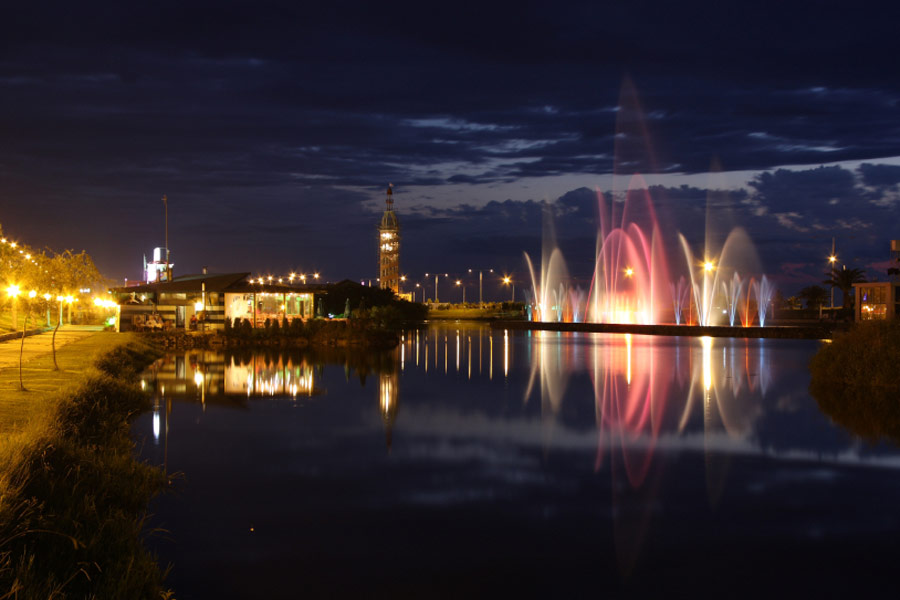 The resort town Batumi is well-known not only with its ancient temples and other historical sites but also with Seaside Park (Primorsky Park), more often called by the citizens as boulevard.
Batumi Seaside Park is located on the north-western coastal part of Batumi, stretching along it for 7 km. The Park history begins in the end of XIX century. This place was occupied by a dump with waste at that time. Almost the whole seaside was unsuitable for rest. Owing to the efforts of the city-folk this place was turned into one of the most beautiful places of Batumi.
The first project of the boulevard was developed in 1881 by well-known Prussian gardeners Ressler and Reier. Their project was put into practice by the French nobleman, a garden designer and nature lover Michel D'Alfonse. Also Alfonse became the first gardener and superintendant of the Batumi Seaside Park. The contemporaries called him 'the Guardian of Batumi Seaside'.The boulevard development involved the participation of Georgian gardeners, including Iason Geodeziani, who participated in decoration of the Botanic Gardens at Kew in London.
Batumi Park exists already over one hundred years and is a favourite resting place both for the city-folk and numerous tourists. This is not only a resting place, a lot of cafés and clubs are concentrated there, where the youth likes spending free time, there are also many playgrounds and amusement facilities for children. The Park includes tennis-courts where different championships take place every year. In addition, the Park commands magnificent seascape.
One of the most nameable places of interests in the Park is considered famous singing fountains. First 'dancing' fountains appeared here in 1977. They were projected by Georgian architect Erkomaishvili.The three of them are opened to wonder-stricken visitors right at the entry to the Park. These fountains are built one after another and represent a never-to-be-forgotten sight. Sometimes, especially in sunny days one can see a rainbow over the fountains.
Figuratively Batumi Park can be divided into old and modern parts. In 2009 the modern part of the park was decorated by new french colors musical dancing fountains - the best in Europe, according Batumi citizens opinion. A magnificent sight lies in front of the visitors of the Park: dancing streams of water are drawing miraculous and ingenious patterns to the music.
The boulevard plan includes five parallel alleys divided by classic lawns, and also various cafés. Along the first alley named as a Magnolia one there is a pavilion where chess and backgammon amateurs gather every day.
Recognizable hallmark of the boulevard, snow-white Greek colonnades set in 1934, was printed in millions of postcards. Graceful columns act as a gate of the park boulevard.