Shekvetili Dendrological Park, Georgia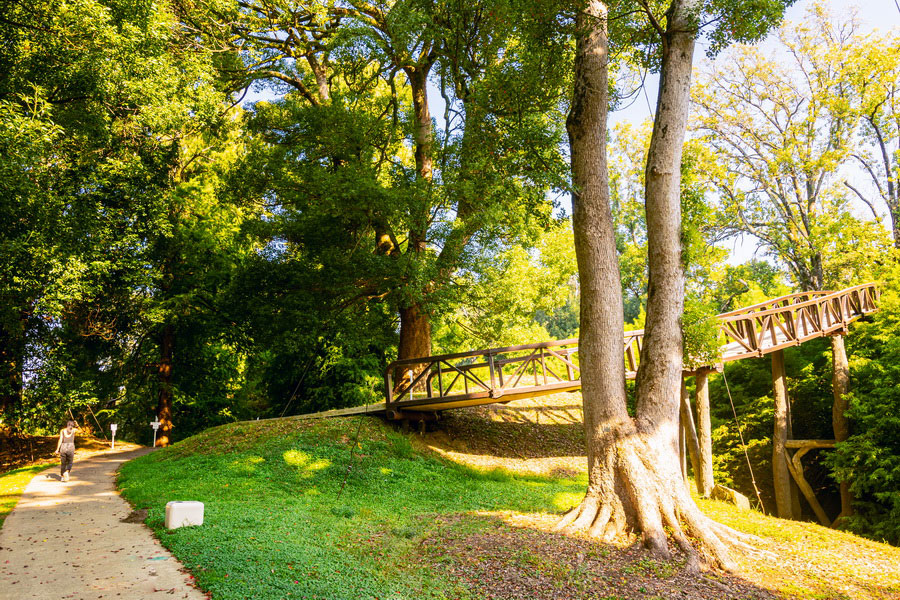 Working Hours:
Spring: 10:00 – 18:00
Summer: 09:00 – 19:00
Autumn: 10:00 – 18:00
Winter: 11:00 – 17:00
The park is closed on Mondays and Thursdays.
Shekvetili Dendrological Park in Georgia is located in Shekvetili, a lavish Black Sea resort town in Guria Region. Previously a swamp, a large-scale overhaul transformed the area into exquisite grounds which were first opened to the public in 2020. A rare park with significant aesthetic, ecological and scientific importance, it lures even more visitors to this touristic Black Sea region with its unique collection of plants from around the world that serve as a habitat for endangered flocks of birds.
Shekvetili Dendrological Park is spread over 60 hectares. Endemic trees found in different regions of Georgia were planted across 18 hectares, including more than 200 giant trees belonging to 29 unique plant species. The park's remaining 42 hectares are filled with thousands of various exotic trees that were imported to Georgia from around the globe. Highlights include a bamboo garden and centuries-old plants. Surrounded by such diverse growth, visitors gain a visual realization of the diversity of the world's flora.
The park is also home to 58 species of birds from all over the world, most of which are on the verge of extinction and are included on the IUCN Red List of Threatened Species. Protecting the genetic diversity of these endangered birds remains one of the primary goals of park management as they seek to create a comfortable living environment that resembles each bird's natural habitat as closely as possible. In the center of the park is an artificial lake, about six meters deep, which is home to pink and red flamingos. Cranes, storks, ducks, parrots, peacocks and swans can also be spotted throughout the park grounds.
An excursion amongst the unique foliage and exotic birds of Shekvetili Dendrological Park in Georgia is a relaxing and educational getaway for anyone visiting the country's Black Sea region. The park is well-marked on maps and easy to access, and as of 2020, admission was free.