Georgia Coronavirus - Travel Advice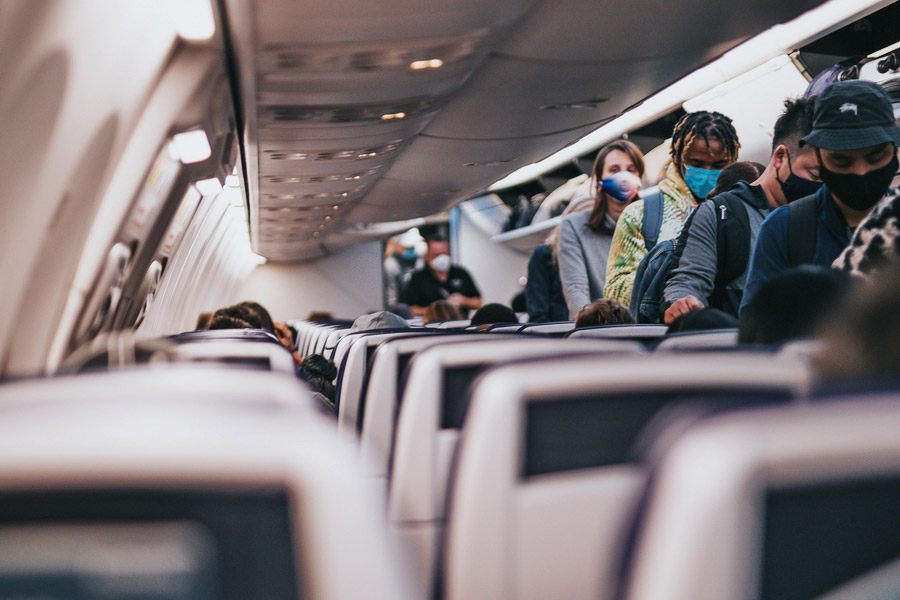 unsplash.com
Last updated: June 2, 2021
Georgia and Coronavirus 
Public transport in Georgia (including trains) now operates seven days a week in and between every city, except during curfew hours from 23:00 to 05:00. Wearing a face mask in public is still mandatory. Cafes and restaurants may now serve guests both indoors and outdoors every day of the week.
Although public gatherings of more than ten persons are prohibited, exceptions are made for international sports games and competitions, including football matches. Restrictions on social events such as weddings, banquets or various other anniversaries remain in force. In all cities, shopping malls, beauty salons, fitness centers, movie theaters, children's entertainment centers and other essential businesses are in operation and must adhere to social distancing and hygiene regulations.
On March 13, Georgia received 43,200 doses of the AstraZeneca vaccine through the COVAX platform, and the second batch arrived on May 6. Vaccinations began with medical and military personnel and persons over 55 years of age. A registration portal for citizens who have already received the first vaccine opened on May 5, and citizens can now register for the second dose at any facility 4-12 weeks after their first vaccination. Plans are in place to vaccinate 60% of the population in 2021.
Georgia Covid-19 Entry Requirements  
Georgia's covid-19 travel restrictions have loosened: Land borders are now open, and regular flights into Tbilisi International Airport continue to operate. Kutaisi International Airport has also reopened, with flights going to Vilnius, Warsaw, Riga and Dortmund. The number of routes and frequency of flights will continue to increase gradually.
Beginning June 15, the Georgian Railway will resume the Tbilisi-Yerevan-Tbilisi train to Armenia, which will run every day. Tickets will go on sale in the coming days. Negotiations are also underway with Azerbaijani Railways for the Tbilisi-Baku-Tbilisi route, which will be reinstated as soon as Azerbaijan's land border is reopened.
Citizens of the following countries and persons residing in them are permitted to enter Georgia by air, land or sea without a vaccination certificate, provided they arrive from their passport or host country (transit through third countries will be permitted):
Armenia
Azerbaijan
Bahrain
Belarus
Canada
China
EU Countries
Israel
Japan
Kazakhstan
Kuwait
Kyrgyzstan
Moldova
Norway
Oman
Qatar
Russia
Saudi Arabia
South Korea
Switzerland
Tajikistan
Turkey
Turkmenistan
Ukraine
United Arab Emirates
United Kingdom
United States
Uzbekistan
In order to enter, a negative PCR test conducted no more than 72 hours before arrival must be submitted at the border checkpoint or flight check-in (regardless of whether or not the traveler has a vaccination certificate).
Citizens from all other countries can enter Georgia if they provide a vaccination certificate AND a negative PCR test performed in the last 72 hours.
Before crossing the border, all travelers must fill out an electronic form indicating the history of their last 14 days of travel, the locations they will be visiting in Georgia and their contact information. Anyone who does not have a vaccination certificate will be required to take another PCR test at their own expense on the 3rd day after entering Georgia, and the results must be submitted when departing the country. Travelers will be provided with a list of up to 50 laboratories across the country where they can receive this PCR test.
Georgia Quarantine Rules  
No self-quarantine is required upon arrival, with the exception of individuals who have been in India in the past 14 days, who will be subject to a 14-day quarantine at their own expense. In this instance, a PCR test on the 3rd day will not be required.  
Please keep in mind that the current Georgia covid-19 travel restrictions are subject to change, and therefore we recommend that you double-check the details and latest Georgia travel advice before planning your trip.