Gori Fortress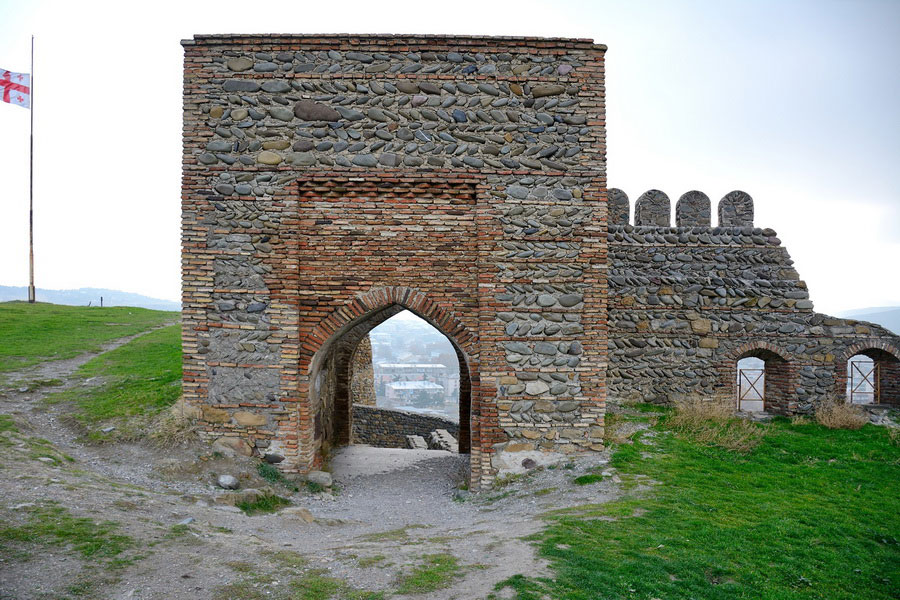 Gori Fortress (Georgian: გორის ციხე Goristsikhe) is a prominent outpost set amid impressive scenery and inscribed on Georgia's Immovable Cultural Monuments of National Significance List since 2006.
The fortress totters atop a rocky cliff overlooking the city of Gori, Georgia, the capital of Shida Kartli Region perhaps best known as the birthplace of Stalin. Although not a popular touristic destination due to its half-ruinous state, the castle is a great find for travelers wishing to get off the beaten path to discover remnants of Georgia's feudal past.
History of Gori Fortress
Historical references to the fort have not been found prior to the 13th century, yet archaeological evidence suggests that by the end of the 1st century BC there was already a sizable citadel and town where Gori Fortress now stands. Written sources suggest that it may have originally served as a prison in addition to its defensive function. Regardless, it is clear that gaining control of the fort was critical for maintaining domination of the entire region. Consequently, the Georgians, Ottomans and Persians continually vied for control of Gori Fortress during the Middle Ages.
Since its construction, the castle has been renovated numerous times, most notably by Rostom King of Kartli in 1642 and King Erekle II of Kartli-Kakheti in 1774. Gori Castle was still in use at the turn of the 19th century, by this time having been appropriated by the determined Russian Army. By the mid-19th century, however, it had lost its strategic significance and fallen into disrepair.
Architecture of Gori Fortress
The most intact section of the elliptical stone fortress is the western arm known as Tskhra-Kara (Nine-Gates). The castle is fortified by additional walls on two sides, with a distinctive arched gate found along the southern wall. Few distinguishing features can be found inside the fort save the remains of a small church. A tunnel which once linked the fort to a nearby water source is now inoperative.
Fierce battles, earthquakes and extended neglect have all taken a toll on Gori Fortress. Although 21st-century reconstruction efforts have improved its appearance, large swathes of the fort still remain in a dilapidated condition.
Visiting Gori Fortress
The fortress can be accessed from the city of Gori by a short ascent up the hill. A good starting point is the Memorial of Georgian War Heroes, which sits at the foot of the hill and depicts inured soldiers in a moving arrangement created by a local sculptor in the 1980s.
To combine a trip to Gori Fortress with other regional attractions, consider a visit to Stalin Museum (950 meters away) and Uplistiskhe Cave Town (15 kilometers away).