Gori, Georgia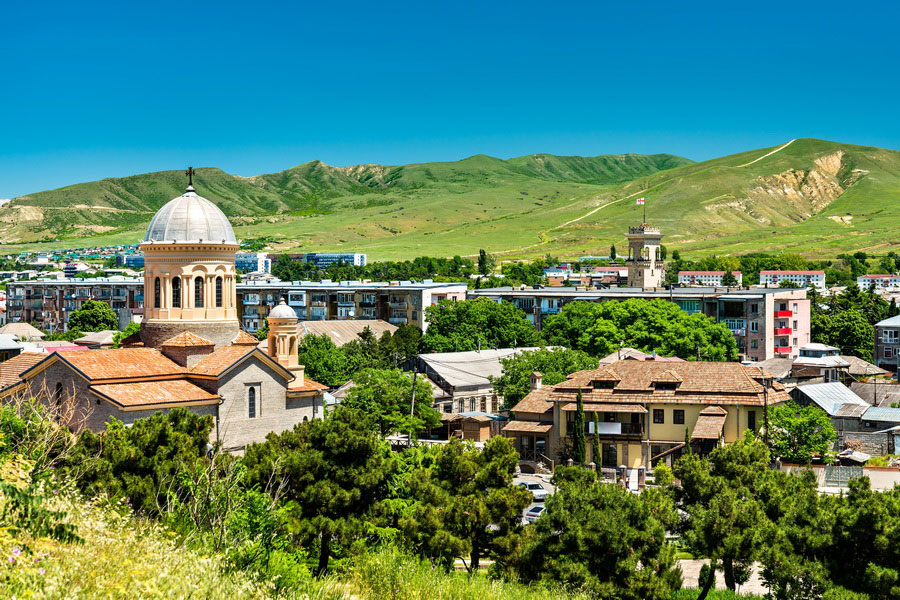 Tours, Attractions and Things To Do in Gori
Gori is located on the confluence of the Kura and the Liakhi in the picturesque Kartlia valley. From the south and the west the city is surrounded by scenic mountains. Even though the city was first mentioned in the 6 th century, the city is best known as the birthplace of Joseph Dzhugashvili better known as "the Father of the peoples", or "comrade Stalin" who ruled the Soviet Empire from 1925 to 1953. By the way, the countrymen of the great dictator esteem and respect him. Even the town's main street is named in his honor – Stalin Prospect. The major places of interest of this small town are Stalin's Museum built in the form of a marble sarcophagus and the huge bronze sculpture of Stalin, one of a few left in the entire world (the Gori central square). Although Gori citizens are so anxious in preserving the memories of Stalin, the dictator himself hated both remembering his childhood and visiting Gori.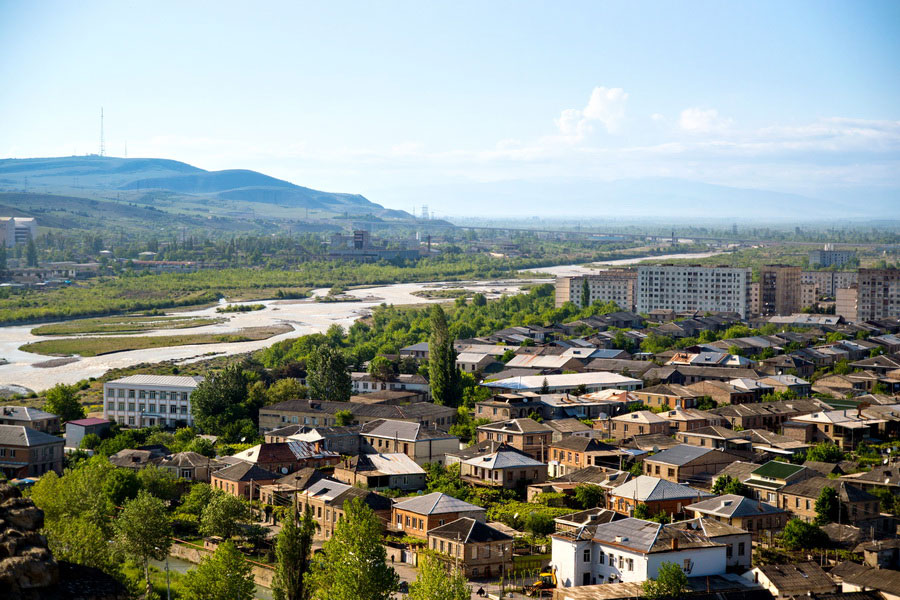 Among the historical landmarks are the ruins of Goristsikhe fortress located on a hill in the center of the town. In Gori vicinities the most interesting is Uplistsikhe cave city.
What to See in Gori
Stalin's Memorial Museum
In the very center of the town like a bright spot n the background of old structure stands a huge palace built in the original Gothic style. This is Stalin Memorial Museum which was constructed in the 1950s. The Museum stands around the house where on December 21, 1879 the great "Kremlin Highlander" was born into the family of shoemaker Vissarion Dzhugashvili. Read more...
Gori Fortress
On a hill in the centre of Gori tower the enormous multilevel medieval Gori Fortress or Goristsikhe built in the time of David the Builder. Historians assume that it was constructed on the place of an ancient stronghold. From there the entire Gori spreads in front of your eyes.
Gori fortress is very picturesque; besides it is well preserved. At the foot of the fortress hill there stands a big and beautiful cathedral. Read more...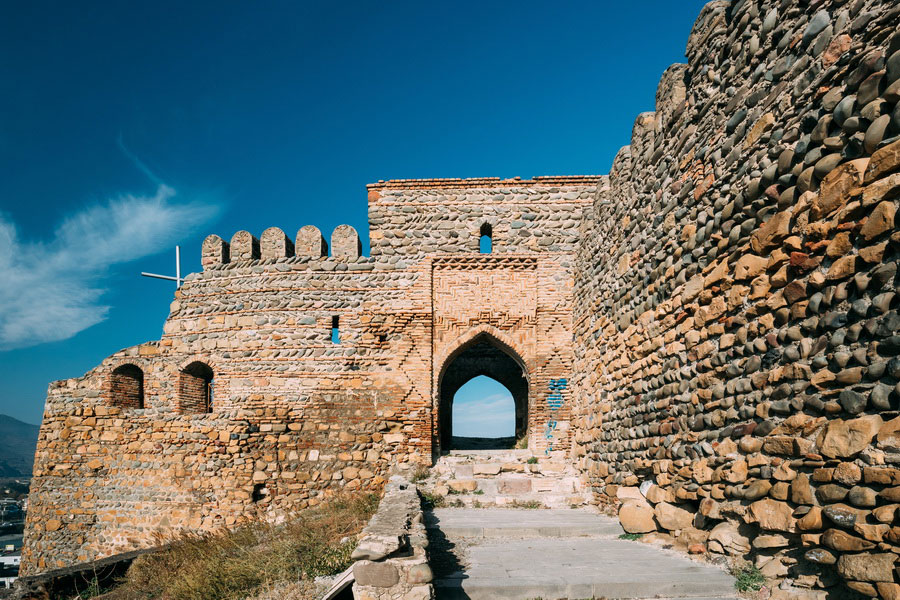 Uplistsikhe
10 km from Gori on the bank of the river Kura there stands one of the rarest monuments in the world – the ancient fortified city Uplistsikhe cut inside the volcanic rocks of the Kvernaki ridge. It was first mentioned in the annals of the 1st century BC and prospered in the 9th -10th centuries. Uplistsikhe is listed among the historical monuments protected by UNESCO. Read more...
Ateni Sioni
12 km from Gori in the village of Ateni (on the place of the ancient city with the same name) is located one of the greatest monuments of Georgian architecture – Ateni Sioni consecrated in honor of the Virgin. The temple was constructed in the beginning of the 7th century and in the shape of domed cross well-known for its frescos. Read more...