Guria, Georgia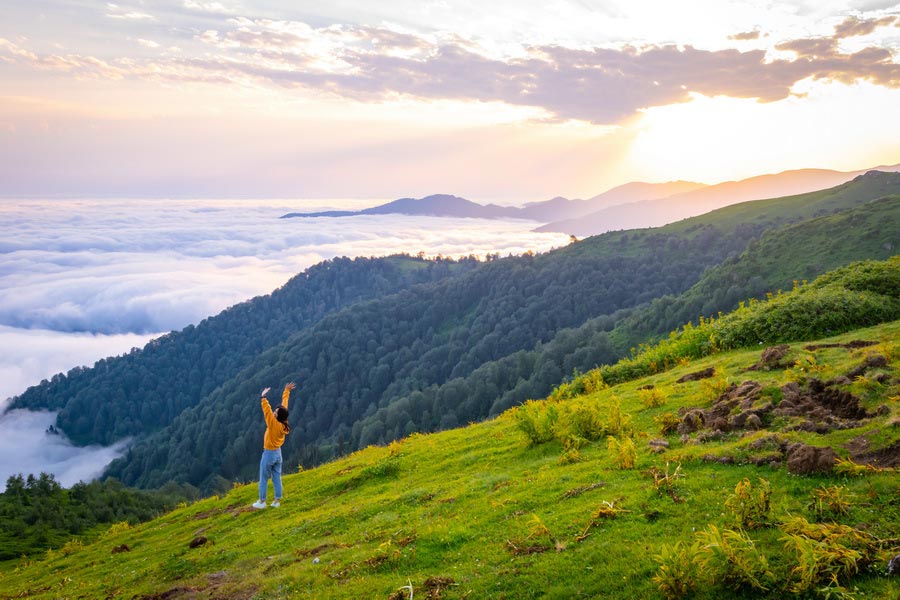 Gomismta, Guria, Georgia
Tours, Attractions and Things To Do in Guria
Guria Travel Guide
Guria is a historical region in southwestern Georgia which is famous for its rich culture and natural wonders, including mineral waters, alpine meadows, green forests, sandy beaches and cultural monuments. Its unique mountain climate, a result of the mingling of sea and mountain air, is said to provide unique healing properties.
Guria is naturally divided into two sections, lowlands and a mountainous zone. It is bordered by the Black Sea to the west, the autonomous Republic of Adjara to the south, Imereti to the east and Samegrelo to the north.
History of Guria
Historical artifacts discovered in the area indicate that ancient civilizations once thrived here. Guria was home to a confederation of Colchis tribes by the 13th century BC, and by the 7th- 6th centuries BC the Kingdom of Colchis was a powerful and independent early Georgian state. Guria as a region was first mentioned in the 14th century during the reign of King Rusudan and the noble Gurieli Dynasty, which maintained power in the region for centuries. In the early 19th century Guria fell under Russian control. It was a part of the Georgian Soviet Socialist Republic in the 20th century before gaining independence along with the rest of Georgia in 1991.
What To See in Guria
Guria Region is distinguished by the close proximity between its Black Sea coastline and picturesque mountain resorts. In the morning you can sunbathe at the beach and relax in a luxurious 5-star hotel, and just 2.5 hours later find yourself in a modest mountain resort which is nestled above the clouds.
Highlights of Guria Region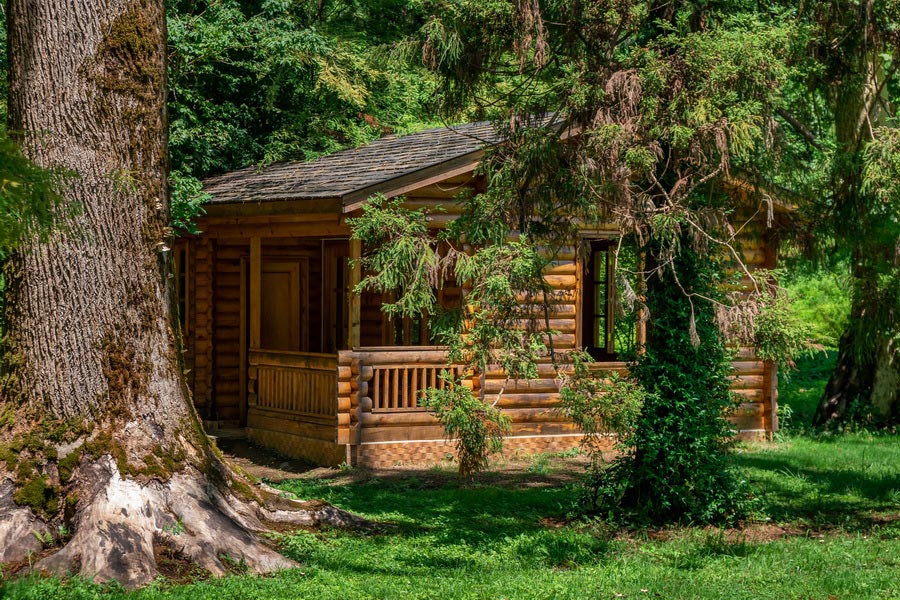 Ureki is a popular Black Sea coast resort in Guria's Ozurgeti Municipality. Known for its magnetic sands with healing properties, Ureki offers sandy beaches, well-kept hotels and lush pine trees that provide an ideal setting for family vacations.
Shekvetili, also located in the municipality of Ozurgeti, is a relatively new seaside resort which is attracting increasing numbers of tourists each year. The resort provides many entertainment options for both families and adult travelers, including Tsitsinatela Amusement Park, Musicians' Park, Miniature Park, the famous Black Sea Arena and Shekvetili Dendrological Park, which opened in 2020.
Gomismta, a summer mountain resort in Ozurgeti with an elevation of 2100 to 2755 meters above sea level, is ideal for anyone looking for a quiet getaway in nature. Surrounded by spruce and fir trees, Gomismta offers fresh air, breathtaking sunrises and sunsets and gorgeous views above the lowland mist.
Bakhmaro in Guria's Chokhatauri Municipality is a summer mountain resort located 1926-2050 meters above sea level. It offers the healing combination of a mountain and coastal climate but has a short summer season, which lasts about two months until the 19th of August when annual horse races are held. As the infrastructure is still being developed, Bakhmaro consists mostly of a few basic hotels and traditional wooden cottages with limited water and electricity.
Shemokmedi Monastery is a medieval complex in Shemokmedi, Guria which has served as an active nunnery since 1990. The complex has been designated a national cultural monument and includes two churches from the 12th and 16th centuries, a bell tower and a cave.
Eristavi Fortress and Garden in Goraberezhouli, Guria was built by nobility in the 17th century. For defense purposes it was erected atop a hill and surrounded by 5-meter-high walls that housed artillery. Within the walls is a castle, small chapel, cellar, agricultural buildings and a beautiful forested park.
Kolkheti National Park is located on the Black Sea's eastern border between Samegrelo-Zemo Svaneti and Guria Regions. The park includes Paliastomi Lake, Colchis forests with rare plants and wildlife, swamps and other natural attractions. Visitors can participate in a variety of activities in the park including boat tours, bird watching and fishing. In 2021, Colchic Rainforests and Wetlands became Georgia's first natural site to be inscribed on the UNESCO World Heritage List.
Where to Stay in Guria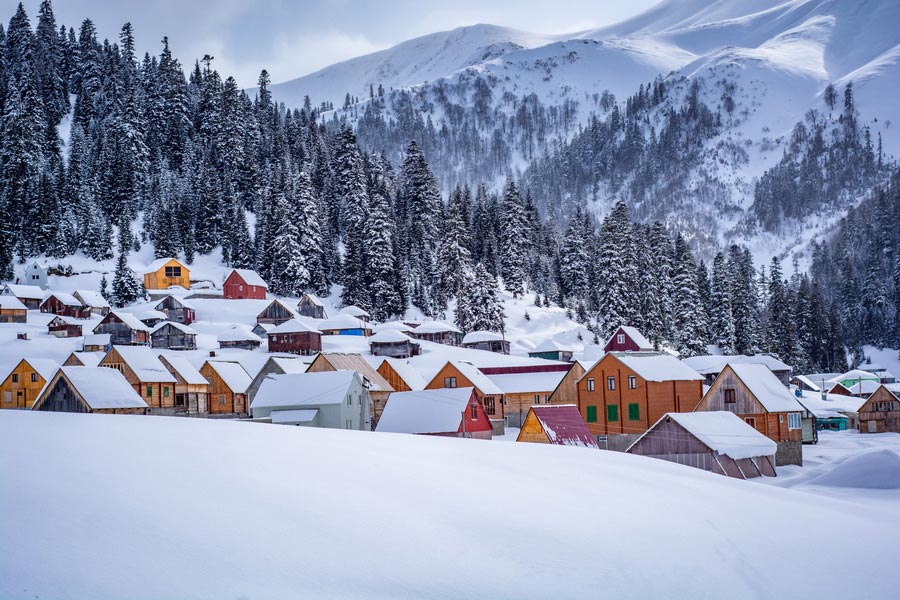 Because tourism is still in its early stages, there are fewer hotels in Guria than in other regions of Georgia. Most of the hotels are located along the Black Sea coast, where you can find everything from 5-star resorts to small guesthouses. Guria's highlands mostly offer guesthouses, 3-star hotels or cottages, the latter being the most popular option.
Food and Wine
Gurian cuisine is just as tasty as traditional Georgian fare. It is particularly rich in vegetarian dishes, including a variety of pkhaleuli and several walnut-based dishes. Poultry dishes such as fried chichen or chicken in a baje walnut sauce are very popular and pair excellently with Gurian beans, mchadi cornbread and Gurian Adesa wine, all of which are staples at the Gurian table. However, the most well-known dish in local cuisine is Gurian pie (Gurian Gvezeli), also called Christmas pie because it was traditionally baked only during this holiday season. Gurian pie resembles khachapuri in that it is stuffed with cheese and eggs.
Guria has a long history of winemaking; alongside silk farming and beekeeping, historically it was one of the region's most fruitful sectors. Winemaking declined in importance during the Soviet era as tea cultivation became more popular, yet it has recently seen a resurgence with the establishment of new local wineries. The most popular grape varieties in Guria are Chkhaveri, Tsolikouri and Giani.
More than two centuries ago, Guria Region became the birthplace of tea production in Georgia when the country's first tea plantation was established here. With the fall of the Soviet Union and the economic crisis of the 1990s, tea production came to a halt and most of the plantations were abandoned. Yet the industry has recently experienced a revival thanks to locals who kept the tea-growing tradition alive through modest enterprises. Many of these families have now turned their family businesses into flourishing companies. In 2019, Guria launched a new tourism project called "Tea Route" which attracted 2,000 tourists in a single year.
Getting in and around Guria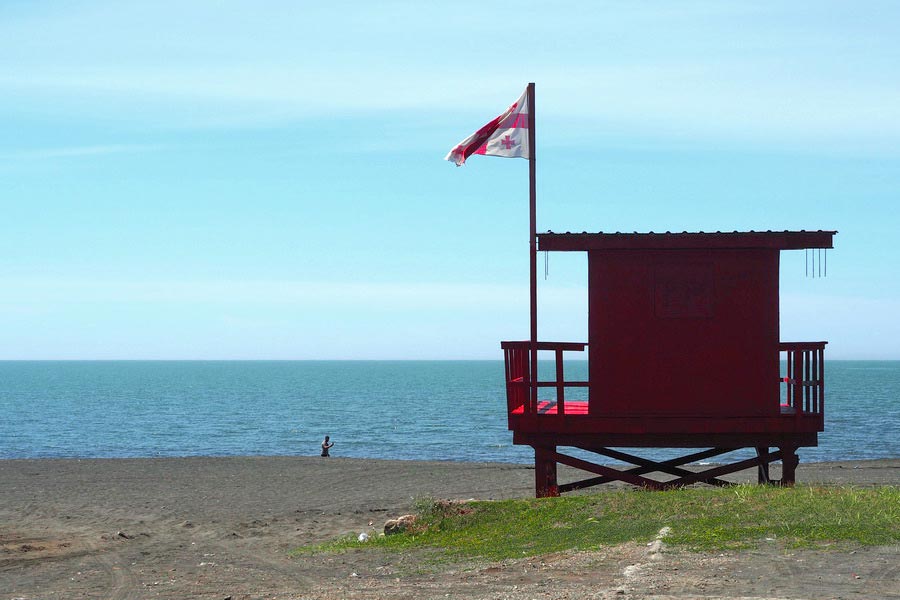 You can travel from Tbilisi to Guria by bus, train, taxi or private car. Marshrutkas (public vans) run daily from every major city in Georgia. Ozurgeti can be reached in 6 hours from Tbilisi and in 2 hours from Kutaisi.
Trains are another public transportation option that can be used to reach Guria. The new bullet Stadler train runs daily from Tbilisi to Ureki, while an older train runs from Tbilisi to Ozurgeti. As is true throughout Georgia, travelling around Guria by private vehicle is the easiest and most comfortable option.