Manglisi Sioni Cathedral, Georgia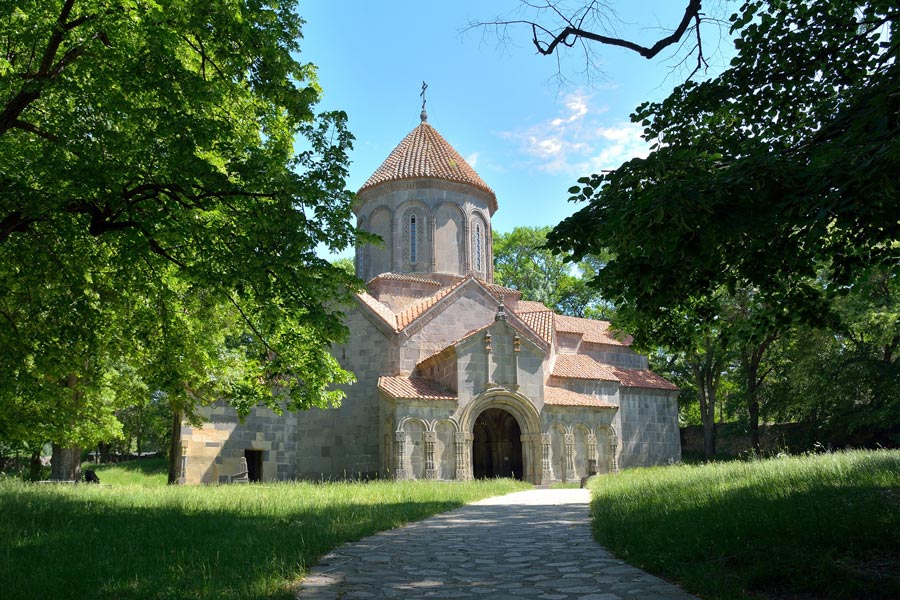 Manglisi Sioni Cathedral or Manglisi Cathedral (Georgian: მანგლისის სიონი) is a Georgian Orthodox cathedral which has been included on the Immovable Cultural Monuments of National Significance of Georgia List since 2006.
Located in Georgia's southeastern Kvemo Kartli Region, Manglisi Sioni Cathedral reportedly holds a remnant of the cross on which Christ was crucified, a miraculous icon of the Virgin Mary and the remains of Georgian hero Theodore Kvelteli, a 16th- century priest who saved the kingdom from Ottoman invaders through ingenious trickery. As such, the church holds religious significance for local Orthodox Christians.
History of the Cathedral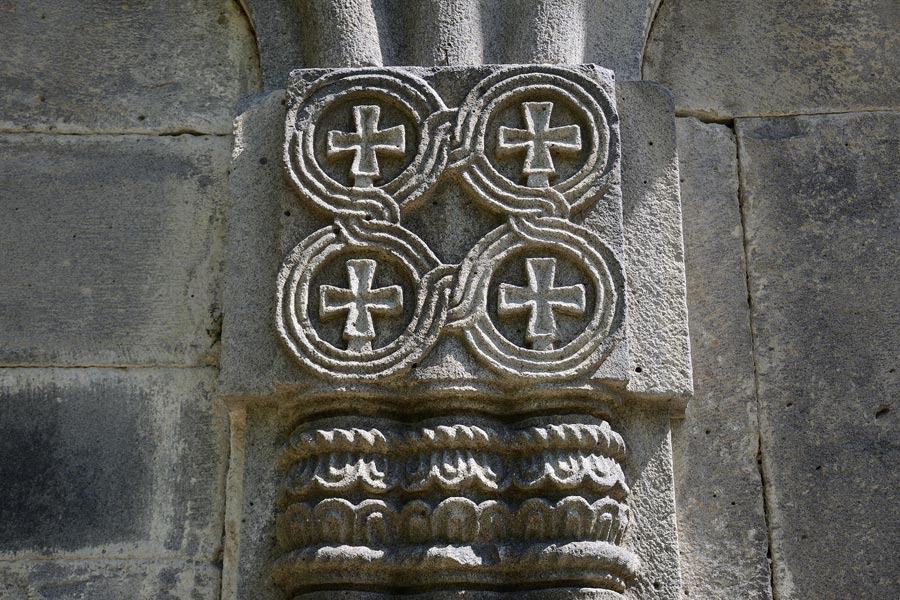 Manglisi Sioni Cathedral is counted among the oldest churches in Georgia. According to historical sources, a man known as Bishop John was sent by Emperor Constantine to King Mirian, ruler of Iberia in present-day Georgia. Bishop John brought with him sacred relics and treasures untold, including the piece of the cross which is now on display in Manglisi Sioni Cathedral. After Christianity was declared the official religion of Iberia in the 4th century, the bishop was granted permission to build a stone church in the town of Manglisi. The present-day Manglisi Cathedral, although not the original church built by Bishop John, was likely constructed in the 5th century by King Vakhtang Gorgasali, with modifications to its appearance made in ensuing centuries.
Architecture
Manglisi Cathedral stands distinct from other churches in Georgia: Two layers of construction are visible, the first a 4-sided structure typical of churches in the region and the second an octagonal enclosure topped by a dome. This unique pairing of shapes would serve as a model for many subsequent churches in Georgia.
During the reign of Giorgi I (1014-1027), the church underwent extensive renovations. The original altar was moved, a new dome erected and a foyer and closets added to the building. Gates were installed around the perimeter and the church's exterior embossed with intricate carvings. The cathedral underwent further changes under 19th-century Russian rule, most notably the addition of a cross above the entrance and an arched gate affixed with an inscription in Russian. Sadly, only a few of the 11th-century frescoes have survived to our day.
Visitors to Georgia who appreciate historical and religious monuments should consider a visit to the tranquil and scenic Manglisi Sioni Cathedral.