Svan Towers, Mestia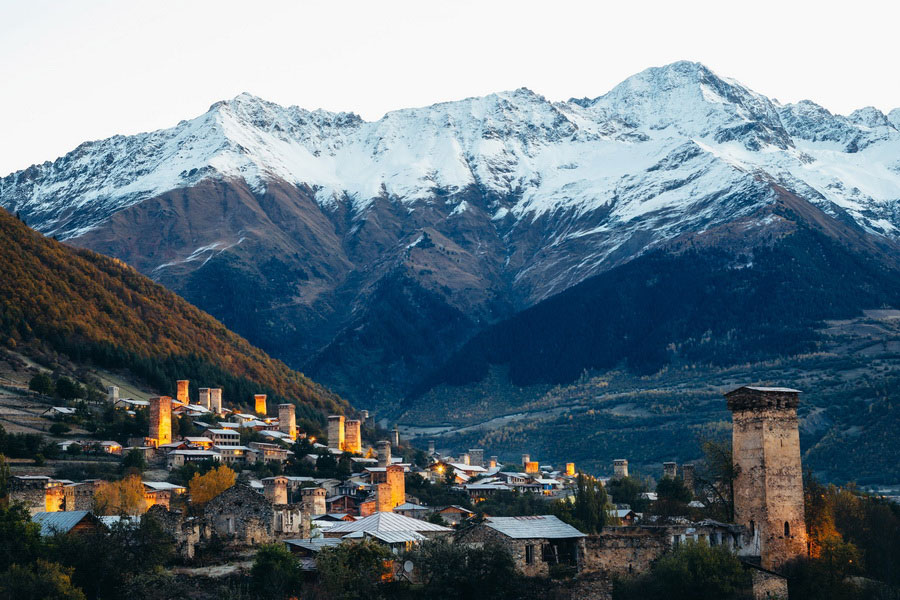 Svan Towers are the symbol of Svanetia. Nowhere in the world is there an analogue of these unique defensive structures of the early Middle Ages epoch. Historically the existence of the towers is explained by the necessity of protection against enemy and natural disasters. Therefore each house had a similar tower which served for the families as a refuge in case of war. Alarm signalization was the other function of Svan towers. They were used as sentry posts. In case of approaching danger a fire was lit on the main tower. As soon as this flame was noticed on the nearest tower they lit a fire there as well. This process was repeated on and on until the entire gorge was instantly ready to fight.
All Svan towers look absolutely identical - a square (5 х 5m) tapered stone structure of 25 m height. Each tower has four or five levels with a windowed upper part. A tower was built on a slope with its edge on this slope. The massive hemisphere of the tower basis made it sturdy enough to withstand cataclysms.
The biggest number of Svan towers (few dozens) have survived in Mestia and Ushguli. The youngest one is at least two hundred years. Now the towers are not used, their wooden floor partitions collapsed long time ago so it is impossible to climb them.