Batonis-Tsikhe, Telavi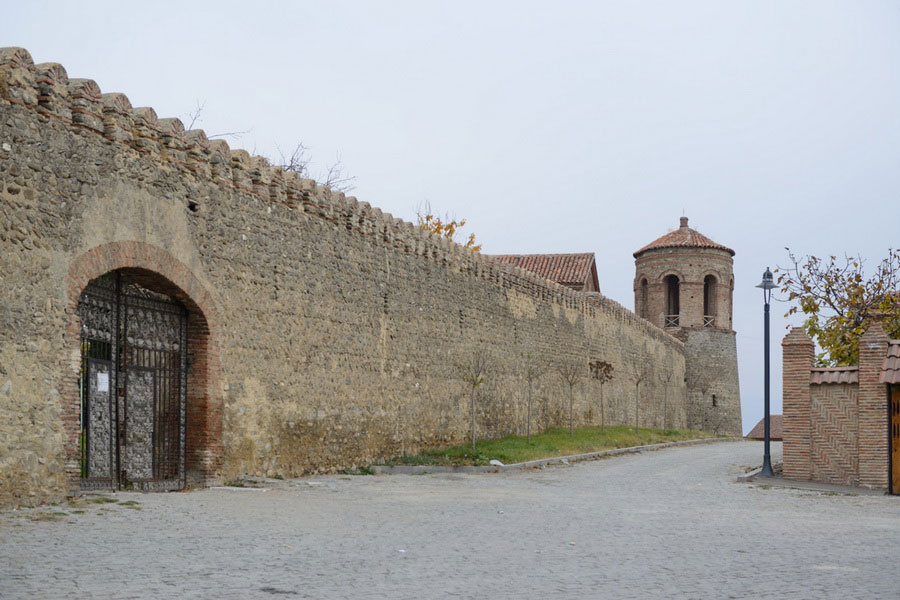 The Batonis-Tsikhe fortress has survived in Telavi center. "Batonis-Tsikhe" means "The Master's Fortress". In the 17th–18th centuries this fortress was the residence of Kakhetin tsars. According to historians it was built in two stages – in 1667-1675 and in the second half of the 18th century. The complex comprises the wall, the imperial palace, two churches, the bath and the tunnel. The fortress wall is a limestone battlement of 5m height with towers. It performed the defensive function.
One of the two churches – Archil chapel royal is of earlier construction. The second church was constructed in 1758 by tsar Heraclius II. The remains of the bath include the pool, the furnace which is under the floor and some auxiliary premises. The tunnel presumably served as a secret exit and road leading to the structure. There is also Heraclius II monument on the fortress territory.
Today in the palace building hosts the picture gallery with canvases by known Georgian, Russian, Dutch, Italian artists as well as history and ethnography museum with a rich collection.