Ethno Village "Sisa Tura" near Zugdidi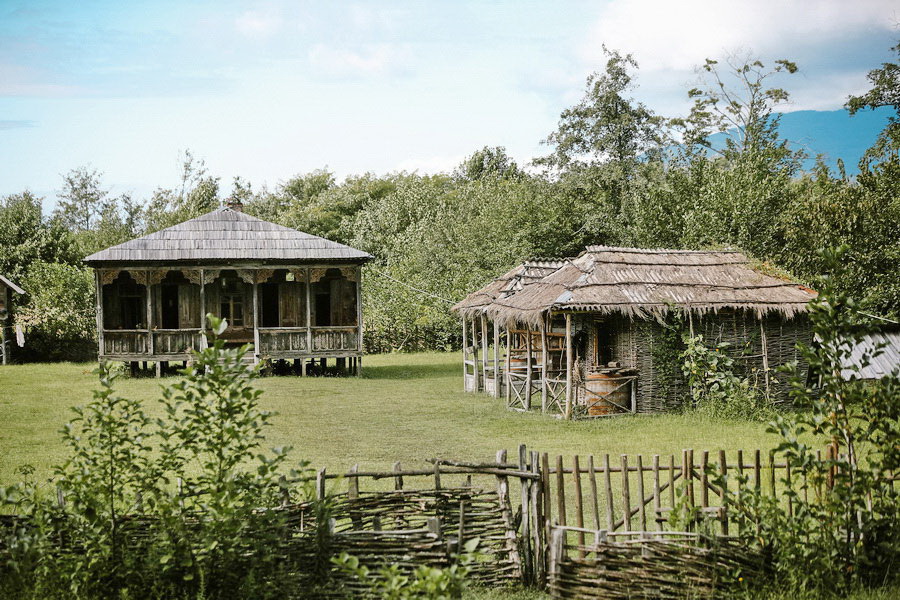 Sisa Tura Ethno Village is located in the lush Samegrelo region. Local history and customs are gathered and preserved here. Traditional and unusual household goods can be found outdoors. A little farm gives everyone who is interested in Georgian culture the chance to play like a farmer by preparing traditional meals, grinding crops, and doing several other tasks. The ethno-village also has a man-made lake where guests may go fishing and go for a nature walk.
Visitors to Ethno-Village can journey back in time to medieval Samegrelo and gain a complete understanding of Megrelian culture. You can do this by trying Megrelian cuisine, taking a cooking class, preparing Ghomi (corn pudding), dining without plates at a traditional lime table, sipping wine from an Okhvamuri (a small pitcher), going fishing, taking a walk on the lake, visiting the mill, etc.
If you ever feel the need to get away from the bustle of city life, you can visit the "Sisa Tura" ethno-village and transport yourself to medieval Samegrelo, a world that is centuries apart from our own.