Aksu-Zhabagly Nature Reserve, Kazakhstan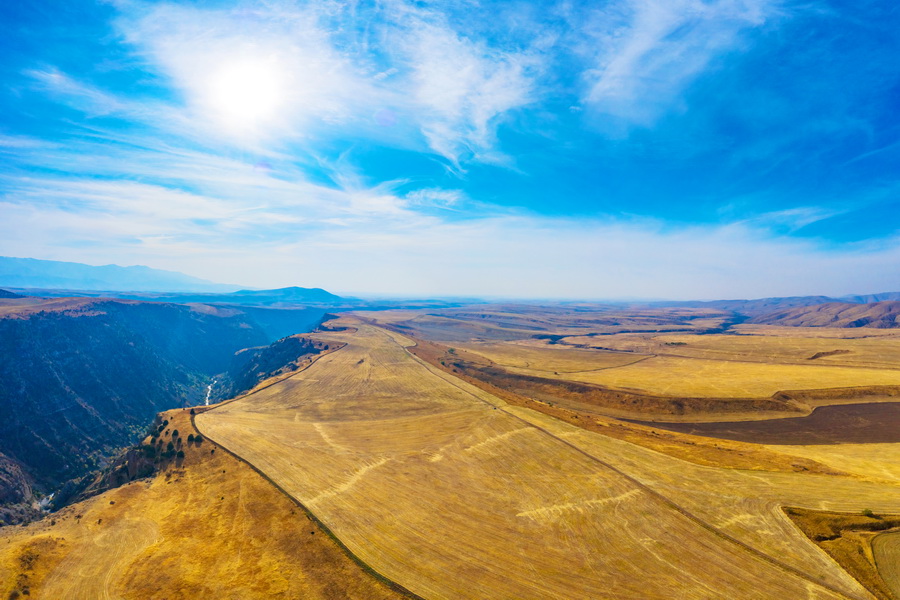 Aksu-Zhabagly Nature Reserve in Kazakhstan was established in 1926 as the first reserve in the country, and today it remains one of the largest national parks in Central Asia. Situated among the peaks of the Talas Alatau, a branch of the Western Tien Shan Mountains near the city of Shymkent, the gorgeous reserve covers over 130,000 hectares. It is acclaimed by scientists for its many rare species of flora and fauna and is loved by visitors for the numerous opportunities for exploration which it affords.
Aksu-Zhabagly is filled with thousands of plant species, including trees, mushrooms, dozens of varieties of lichen and algae and nearly 1400 different seed plants. Yet its crowning glory is the purple-petaled Greig's tulip, which appears in spring and can grow up to 15 centimeters tall.
The reserve is home to 130 different kinds of birds, including 11 endangered species. About 60 types of mammals - most notably mountain goats, brown bears, red deer, musteline and muskrats – and a dozen species of reptiles inhabit Aksu-Zhabagly. Ten endangered species, including snow leopards, Western Tien Shan marmots, argali mountain sheep and legless grass lizards, can also be spotted at the reserve.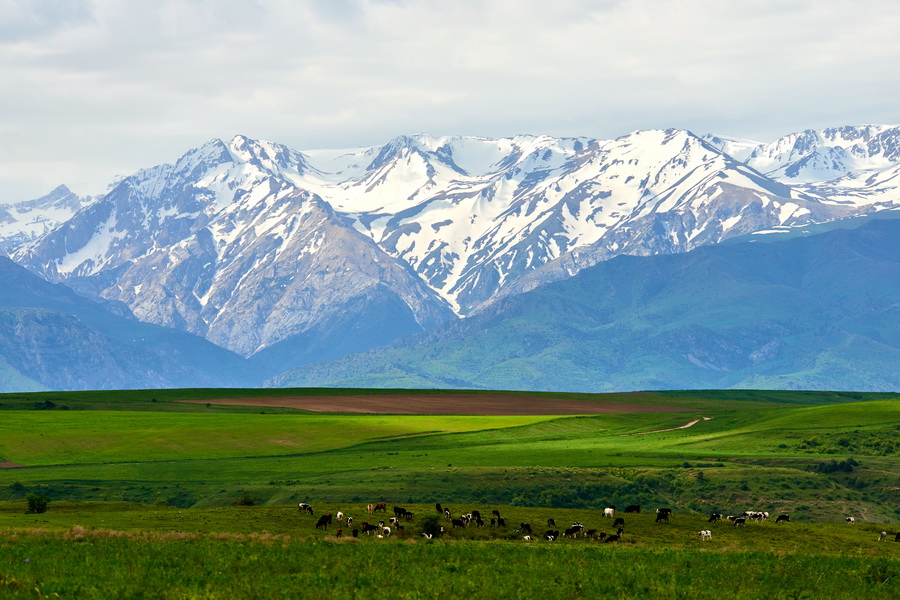 Within the Kazakhstan nature reserve is Aksu Canyon, which reaches to a depth of 1800 meters and is known for the ancient petroglyphs scribbled across its walls. The site continues to be the subject of paleontological studies and is also open for visitor observation, although it can be reached only by trek on foot or horseback.
Scientists frequent the reserve to monitor its plant and animal life, but for tourists only guided excursions are permitted. Yet with the exception of a few protected zones, nearly all of the park is open to visitors. Adventures at Aksu-Zhabagly Nature Reserve in Kazakhstan can range from half-day trips to dayslong treks. Picnics, horseback riding tours of every length, ecological excursions for amateurs and even school group activities can be arranged. Those who wish to stay overnight can opt for camping, a yurt stay or a comfortable room in a family guest house at the base of the reserve.