Aksu-Zhabagly Nature Reserve, Kazakhstan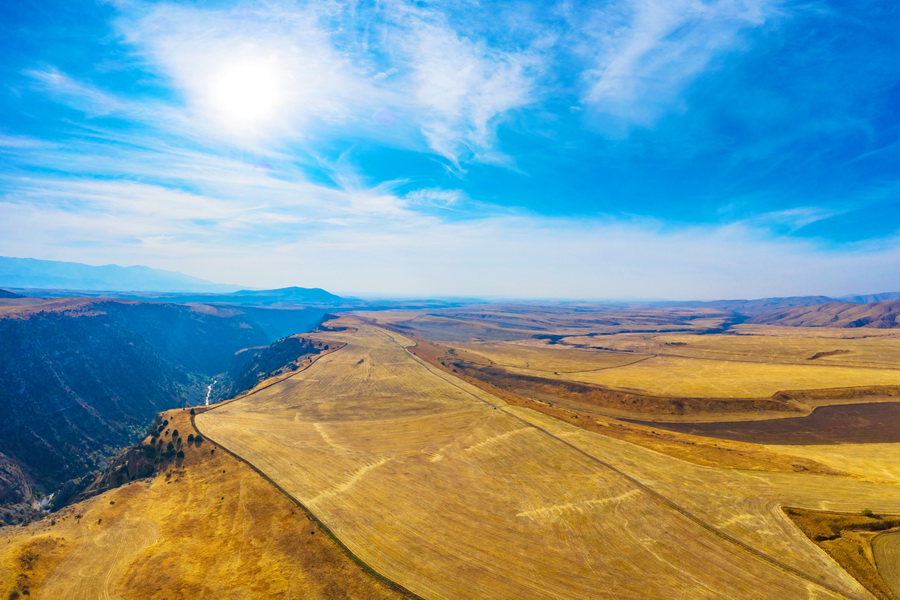 Aksu-Zhabagly is one of the first natural reserves in Kazakhstan
The Aksu-Zhabagly Reserve is one of oldest and largest in the territory of Central Asia. Having visited it you can get familiar with rare species of fauna and flora, which cannot be found in the other places.
It is situated in the mountains of Talass Alatau in the Western Tien-Shan. The Reserve total area is 131,934 ha. It is rather old, it was set up on 14 July 1926. To day the Reserve is under protection of the State and law.
The central place in the Aksu-Zhabagly Reserve is occupied by the Aksu canyon with depth of about 1800m. The Aksu canyon is not only a part of natural reserve but also a Paleontological сamp with ancient petroglyphic drawings.
The Aksu-Zhabagly Reserve represents a natural zone where about 173 plant species are growing. They are not only trees, but also mushrooms, over 63 species of lichen and algae and nearly 1400 species of seed plants. Aksu-Zhabagly is am amazing place where the nature has collected the most unique creatures. It is not without reason that the emblem of the Reserve is a Greig's giant tulip which petals are of rare purple color and 15cm long.
The largest species of the fauna inhabited the Reserve are birds. One hundred and thirty bird species out of 267 are nesting in the territory of the Reserve, while 11 species are entered to the Red Book. A rare species of apodal lizard - grass lizard out of 11 species of reptiles inhabiting in the territory of the Reserve is entered to the Red Book.
In addition to it about 60 species of mammals among which there are such rare species as an argali, mountain goat, red deer, musteline and ondatra live in the Reserve. Ten species out of them are entered to the Red Book. Among them are: a snow leopard, Menzbura, a WesternTien-Shan marmot and argali.
In the context of a state program different excursions are held in the territory of the Reserve. Almost the whole Reserve is open for the visits, except for specially protected environmental zones. Besides the tourists, there are scientists working there monitoring the flora and fauna of that locality.
The Reserve staff organizes several kinds of excursions. Among them there are ecological excursion designated for semiprofessional amateur of flora and fauna, there are also children's routes for schoolchildren which in an exciting and demonstrably manner show the whole nature of the Reserve. Many excursions take several days that is why the main means of transportation there are horses.