Kolsay Lakes, Kazakhstan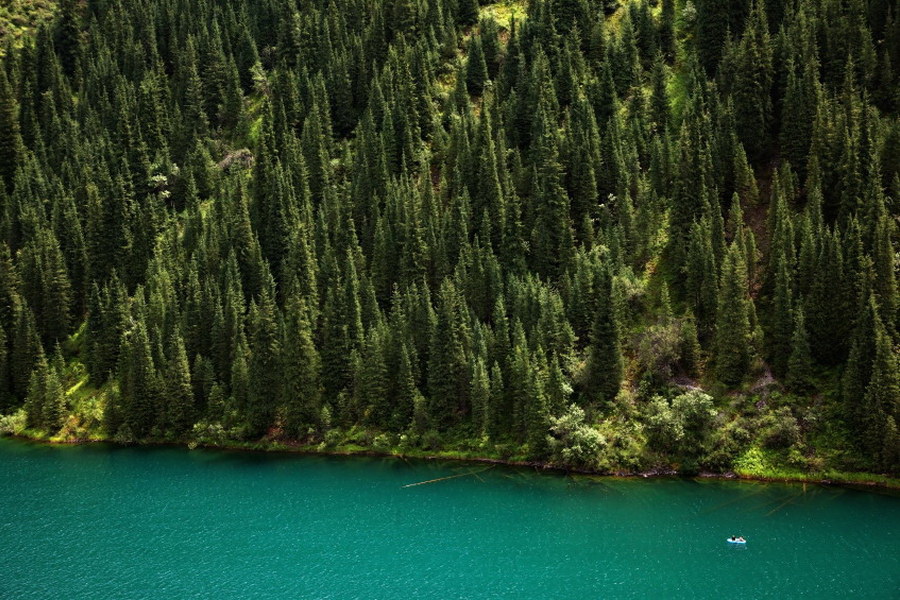 Kolsay Lakes in Kazakhstan have been nicknamed the Blue Necklace of the Northern Tien Shan, and anyone who sets eyes on these natural beauties will quickly understand why. When the surface of the waters are perfectly calm they reflect the sky, while in the evening the lakes appear to boil as trout splash about in their crystal waters.
"Kolsay" means "Valley Lake" in the Kazakh language, for these freshwater lakes lie in a valley in the Northern Tien Shan Mountains some 300 kilometers from Almaty. The three lakes – Verkhneye (Upper), Mynzholki (Middle) and Nizhneye (Lower) - are located at 2,700, 2,250 and 1,800 meters above sea level, respectively. Each is fed by glacier water from the Kolsay River, which flows down from the Kungey Alatau Mountains. The lakes are known for their depth, which reaches up to 80 meters at Lower Kolsay Lake and 50 meters at Middle Kolsay Lake. Along parts of the shores, however, shallow spots void of crags may also be found.
Kolsay Lakes remain a favorite with hikers and climbers, and relatively easy trekking routes to and from the water are suitable even for amateurs. Kolsay is also a wonderful place for picnics, horseback riding and mountain biking and is suitable for camping from April to late September. Along the coast are several guest houses which welcome visitors who wish to relax at Kolsay Lakes for a more extended period. Guests can enjoy homecooked national meals and a magnificent panorama of snow-peaked mountains and pristine lakes right from their bedroom window.
Anyone fortunate enough to visit Kolsay Lakes in Kazakhstan will not soon forget their splendor and tranquility.