Ala-Too Square, Bishkek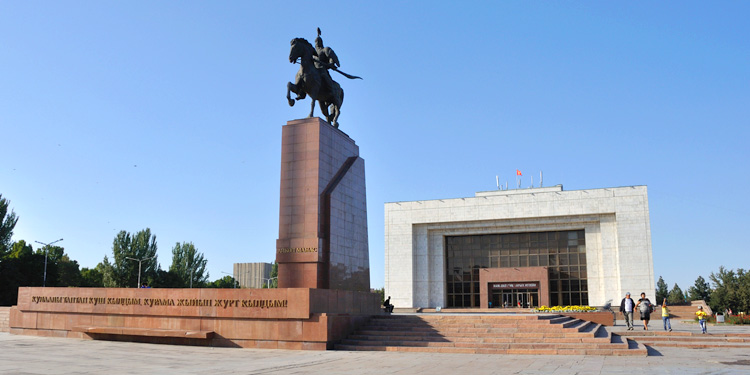 Ala-Too Square is Kyrgyzstan's main square, located in the center of Bishkek. Ala-Too in Kyrgyz means "great mountain", symbolizing the mountainous terrain and nature of the country. Ala-Too is a popular place for festivals, celebrations, and holidays. Ala-Too is usually decorated with lights for Independence Day (August 31) and New Years (featuring a large tree with traditional Kyrgyz designs).
At the northern edge of the square is the State Historical Museum, behind which lies Oak Park. A large pedestal holds a statue of Manas, where previously a statue of Lenin stood. Lenin now stands behind the museum, on the Old Square. Next to Manas is the official flagpole of the Kyrgyz Republic, and a little further is a monument to those killed in 2002 and 2010. At the southern edge of Ala-Too Square is a monument to Chingiz Aitmatov.