Religion in Kyrgyzstan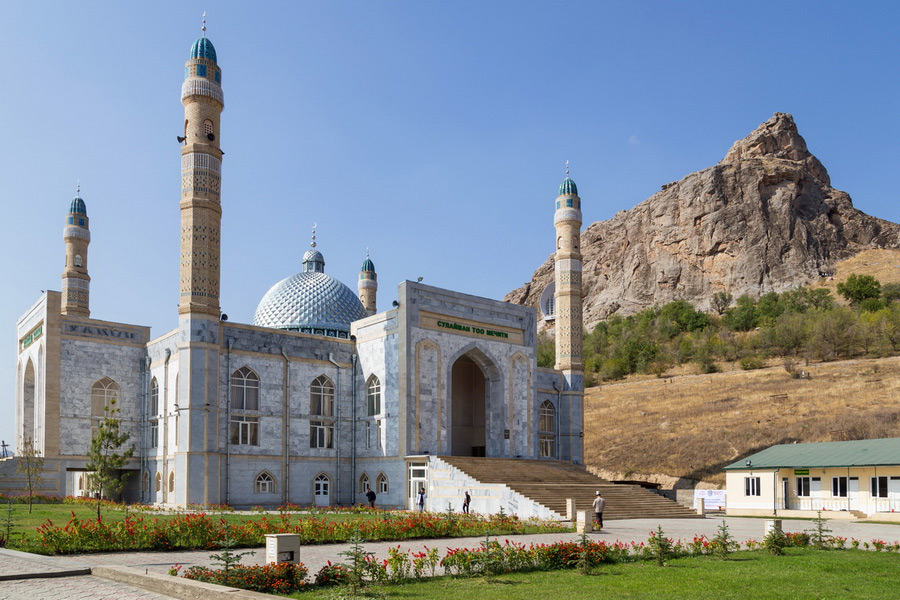 Kyrgyzstan is a multiethnic country populated with people of various religious confessions that coexist on one land. Today Sunni Muslims make up almost 83% of the population followed by Christians (15%). They are Orthodox Russians and Germans with traditional division into Catholics and Lutherans. A small percentage of the population practice Buddhism and Judaism.
Religious organizations are allowed to act in Kyrgyzstan. At the same time the Law "On Freedom of Conscience and Religious Organizations in Kyrgyz Republic" adopted in 2009 restricts the activity of religious organizations: the minimal number of members to register the community shall amount to 200, and the missionary work is also restrained.
Currently, religion in Kyrgyzstan is flourishing due to religious freedom and increased interest among the population. If there were only 39 mosques and 25 Russian Orthodox churches during the Soviet period, while in the 2000s the number of mosques increased to 1338 and churches to 40 and 200 praying houses of different Christian confessions. Islamic Center was established in Bishkek in 1991 that regulates activities of Muslim organizations in Kyrgyzstan and deals with issues such as education and enlightenment.
There are religious educational institutions in Kyrgyzstan, mainly Muslim and Christian. Today there are 10 Muslim and 1 Christian Higher Educational Establishments, also 62 Muslim and 16 Christian spiritual educational institutions.
Control over the activities of religious organizations and religious educational institutions are exercised in accordance with the Law "On Freedom of Conscience and Religious Organizations" and by State Commission for Religious Affairs.
Kyrgyzstan is a secular and democratic country with religion without any state status. The Constitution clearly stated that all citizens can practice the religion in which they were born or chose at their own will individually or along with others or not practice any.