Uzgen, Kyrgyzstan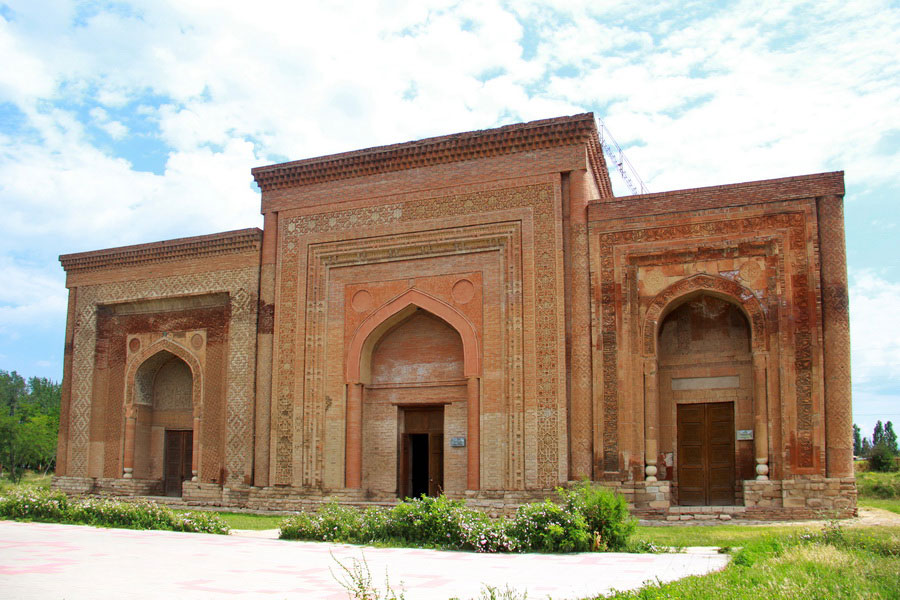 Tours, Attractions and Things To Do in Uzgen
Uzgen is a small city in southern Kyrgyzstan, located on the right bank of the Kara Darya River 54 km (34 miles) from Osh. Though the city is part of Kyrgyzstan, it's location close to the border with Uzbekistan means that over 90% of the city's 50,000 people are ethnic Uzbek. The main attractions in Uzgen are three mausolea from the Karakhanid period, one of the best examples of medieval architecture surviving in Kyrgyzstan to this day.
Uzgen is one of the oldest cities in Kyrgyzstan, as it was founded in the first or second century BCE as a trading post on the Silk Road. Uzgen's location connecting the Fergana Valley with Kashgar made it an important place for traders and rulers. From the 9th to the 13th centuries, Uzgen was a capital of the Karakhanid Empire. There are several archaeological sites in the city, including three impressive mausolea, built between 1152 and 1187. These mausolea are the final resting places of governors from the Karakhanid Empire. Right nearby is a minaret that reaches 44 m (145 feet) high, plus several ruins of a fortress, graves, and other landmarks. These monuments have been beautifully restored, and now they are some of the most striking archaeological monuments in Kyrgyzstan.
Today, the city is divided into Verkhny and Nizhny Uzgen. Verkhny Uzgen includes a city with businesses, shops and bazaar, while Nizhny Uzgen is residential districts. Although there are two rivers - Karadarya and Yassa near the city, the people are experiencing a constant shortage of drinking water. The city's water canal satisfies only 60 per cent of needs, drinking water is supplied by water pumping wells located in the yards and open water supplies. The city's center is occupied by a park area with a monument to soldiers killed in Afghanistan, and a cinema theater. There is also a stadium, cultural center, sports grounds and music school. Just outside Uzgen are Kara-Shoro National Park and Salam-Alik, a popular tourist center.