Armenia Coronavirus - Travel Advice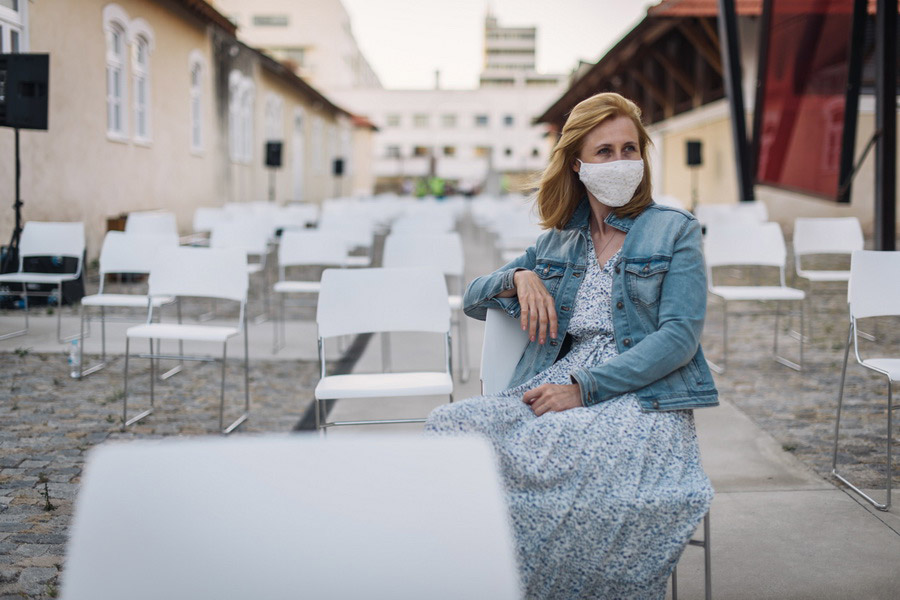 unsplash.com
Last updated: October 15, 2021
Armenia and Coronavirus
The nationwide quarantine in Armenia has been extended until December 20, meaning that the authorities have the power to impose nationwide or local lockdowns, seal off communities hit by coronavirus outbreaks or close the country's borders as they deem necessary.
Public transport is operating, and most hotels, restaurants, shops and non-essential businesses are now open and required to adhere to social distancing regulations. Wearing a mask outdoors is no longer mandated, and anyone who has been vaccinated against coronavirus will also be exempt from wearing a mask in public indoor spaces. Only those who have been vaccinated with both doses, who are registered in the electronic system run by the local Ministry of Health and who have received a QR code or a certificate confirming the completion of both doses are considered vaccinated in Armenia.
Armenia is currently vaccinating its population against COVID-19 with Sputnik V, AstraZeneca and the Chinese vaccine CoronaVac. AstraZeneca and Coronavac are being administered to anyone 18 and above, while Sputnik V is reserved for people in risk groups, including residents and employees of social care centers, medical workers from 18 to 54 years of age and adults with chronic diseases.
Vaccinations are carried out on a voluntary basis for all citizens over 18 years of age and for foreigners living in Armenia. Citizens and foreigners alike can receive the vaccination at medical institutions 7 days a week by appointment only or by walk-in at one of the many mobile vaccination stations set up in public places. As of early July, more than 103,000 vaccinations had been administered in the country.
Beginning October 2021, many non-vaccinated employees in Armenia will be required to provide their employer with a negative PCR test every 14 days. The test must be taken no more than 72 hours in advance. Vaccinated citizens (both fully vaccinated and those who have received their first dose), pregnant women and those with medical contraindications are exempt from this mandate.
Starting November 1, employees who have not received the second dose of a coronavirus vaccine and who have no contraindications must also provide employers with regular PCR test results. Restrictions do not apply to employees under 18 years of age, and any employee who tests positive for the virus will also be exempt for a period of 90 days.
Armenia Covid-19 Entry Requirements 
Tourists are able to enter Armenia via Zvartnots International Airport and Armenia's border crossings with Georgia and Iran. Please be advised that Georgia and Iran may still have travel bans in place, and we thus advise you to double check each country's regulations before you travel.
Travelers arriving to Armenia from Russia are required to present a vaccination certificate through the "Путешествую без COVID-19" mobile app in order to be permitted entry.
In order to enter the country by land or air, all travelers must present one of the following:
A certificate confirming full vaccination against coronavirus; if a 2-dose vaccine, the second dosage must be taken at least 14 days before entering the country.
A negative PCR test taken not more than 72 hours before entry.
Anyone who does not have the required test result must take a PCR test at his/her own expense at the airport or land border. The person must then remain in self-isolation at their own expense until a test result has been received. If the result is negative, no further self-isolation is required. If the result is positive, the individual must remain in self-isolation for 14 days.
All passengers will be subject to examination upon arrival, including contactless temperature checking, external examination and additional inquiries about the presence of symptoms indicative of Covid-19. 
Armenia Quarantine Rules
Any traveler who arrives to Armenia and either presents with Covid-19 symptoms or was exposed to someone having the virus must remain in self-isolation for 14 days. Similarly, anyone who opts to take the PCR test upon arrival and receives a positive result must also self-isolate for 14 days. If the result is negative, no further self-isolation or quarantine is required.
Anyone with travel plans to the region is encouraged to remain up to date on the latest news pertaining to Armenia's COVID-19 travel restrictions.