Museum of Echmiadzin, Echmiadzin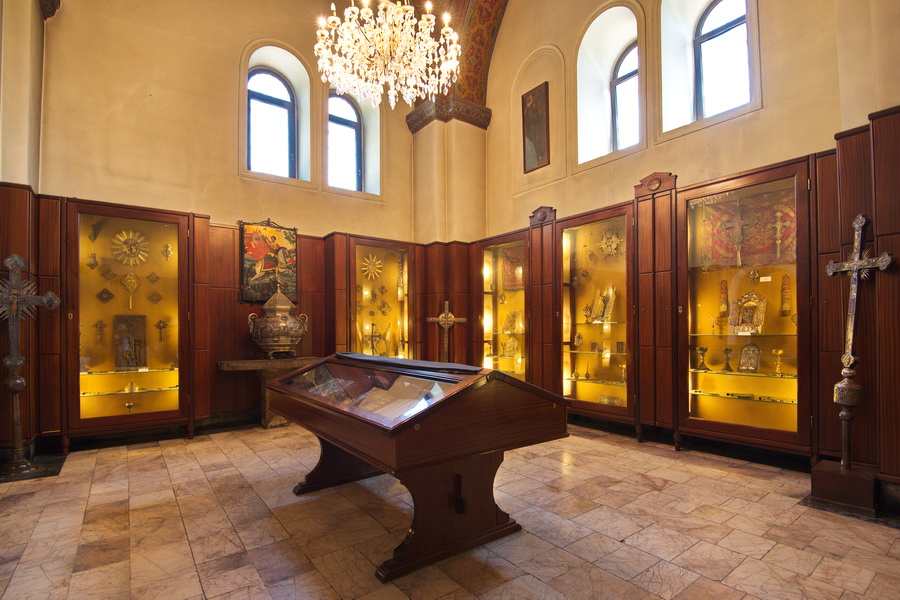 For the purpose of storing the relics and gifts to Armenian Church three buildings were added to the cathedral in 1869. They are used as the Museum of Echmiadzin which was open in 1955. The sacred relics of the church are kept in the museum - the spear by which the body of Christ has was pierced, the fragment of Noah's Ark, John Baptist's patella, a piece of the wooden cross on which Jesus was crucified, and finally, the fragment of the crown of thorns of the Savior.
You will also see the church accessories of historical and artistic value - the attires embroidered in gold and pearls, crosses and crosiers of Catholicoses; the ritual objects made from gold, silver and ivory decorated with filigree and jewels. There are rare antique coins and ancient manuscripts there too. The 17 th – century armchairs of Catholicoses decorated with nacre and ivory and silver lion's heads and paws are worth seeing as well.