Goris, Armenia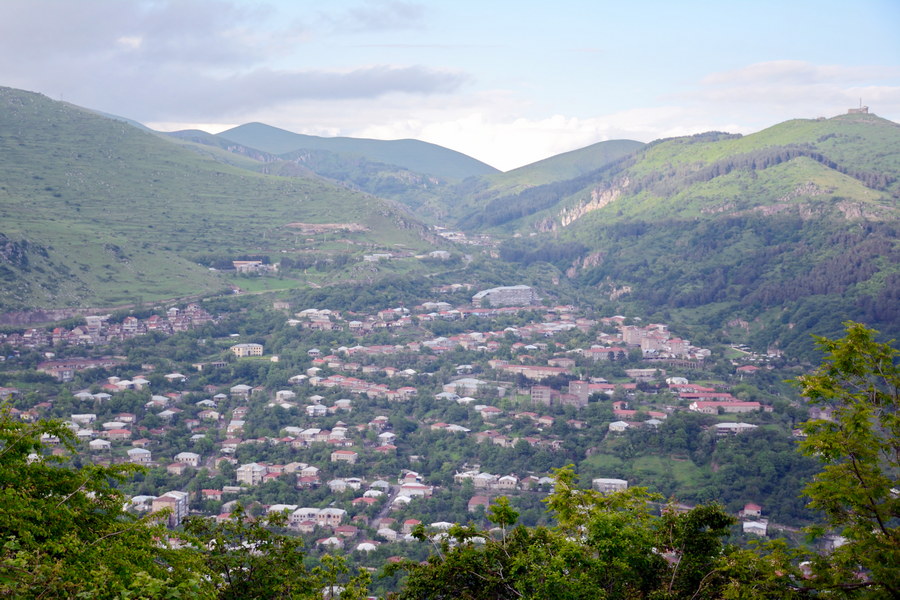 Tours, Attractions and Things To Do in Goris
The city of Goris is the oldest among the cities in the Marz of Syunik. It is situated in the valley of the Vararak River, in the southern part of Syunik volcanic highland. The rocks surrounding the city are known as "The Goris Stone Forest". They are shaped like amazing labyrinths of colored columns, pyramids, cones and towers. These figures combine light and shadow to make an incredible impression. The hilly Goris landscape is indented with gorges from which the rocks, like outlandish plants, reach out towards the sun, opening new and new fantastic landscapes, sometimes resembling extraterrestrial ones. The Goris Stone Forest looks like a film set of some extra-atmospheric blockbuster, and is the main attraction of the city.
For centuries, people lived in the caves near the modern town of Goris. These were comfortable and large caves, with walls covered in handmade carpets. In the mid-19th century, students came from Germany and planned the city of Goris, laying out the straight streets and orderly lanes that distinguish the city today. The houses from this period feature round river rocks, held together by cement.
Today, Goris is a lovely city, surrounded by tall, green peaks. The streets are quiet, and the city is filled with calm orchards and parks.