Sanahin Monastery, Armenia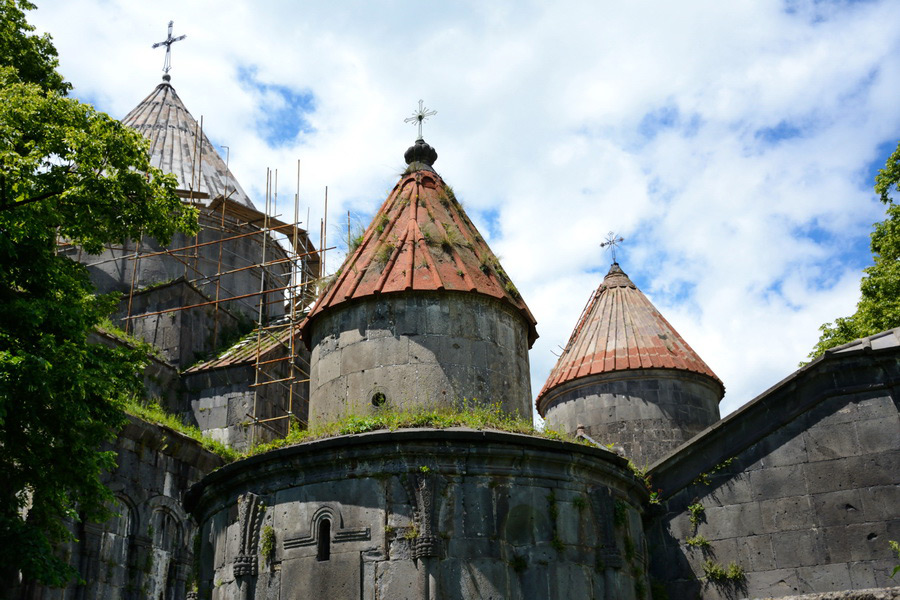 Not far from the city of Alaverdi is located one of largest cities of Lori, the ancient settlement of Sanahin known for its unique landmark – the monastery of the 10-th - 13-th century. Sanahin Monastery rightly included in the list of best landmarks of Lori as a real treasure of ancient Armenian architecture.
This monastery was the educational centre of Armenia. There were academies, libraries, scriptoriums and schools where the books were copied. Sanahin owned vast land resources.
In the first half of the 10 th century Armenian clerics expelled from Byzantium constructed St. Astvatsatsin (the Mother of God) in Sanahin. The church was very similar to Georgian cult structures of that time – the cross-shaped facade crowned with big dome resting on round drum. The main monastery church, Amenaprkich (962), Gregory Magistros academy (11 th century), the round St. Gregory the Illuminator temple (1061), scriptorium (1063) and belfry (13th century) were later built around it.
The monastery territory also hosts a number of other structures - the tomb of Zakharid and Argutin-Dolgoruky princes (1189); the chapel of St. Sarkis, the church St. Karapet etc. The complex is under protection of the UNESCO.
The monastery is currently under renovation.