Spitakavor Monastery, Vayots-Dzor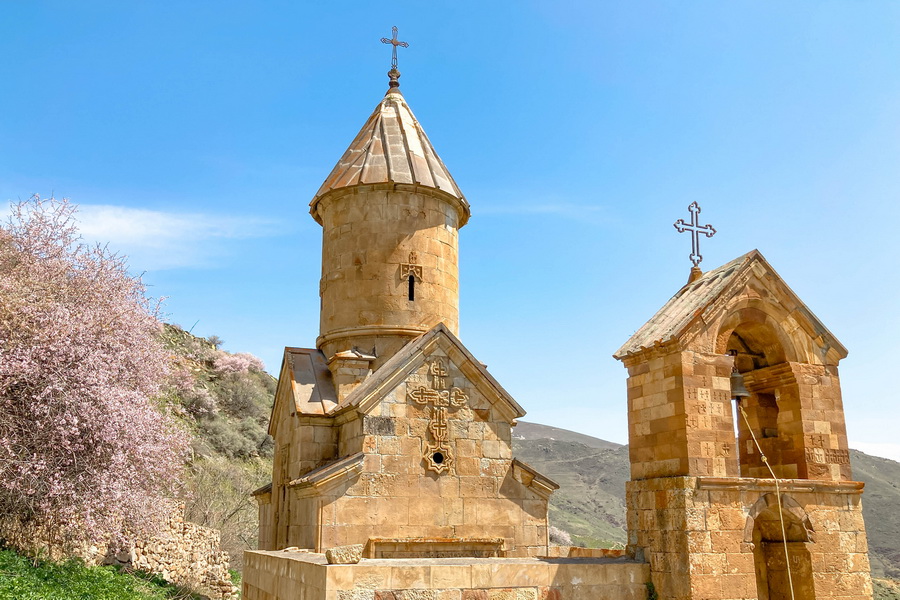 This monument is located in the green valley of Yeghegnadzor area. The main church of Spitakavor monastery is a domed hall constructed in the 13 th century.
The forechurch added in the 14 th century from the western side of the church has richly decorated entrance. The remarkable tall dome of the main temple can be seen from the distance.